We talk about the purpose of shrines, and one movement in particular – Ghost Bikes – that is making an impact to promote safe conditions for bicyclists.
In this Episode:
03:31 – Recipe of the week: Stanley Tucci's Martini
06:54 – Overlooked Obituary: Hannie Schaft
10:35 – Ghost Bikes and Memorial Shrines
19:07 – Offbeat Obituary – William Ziegler
21:25 – Outro
Have you by chance been somewhere where there was a bicycle painted white with a sign memorializing a rider killed at that location? If so, you have spotted a ghost bike.
While ghost bikes are public memorials to bikers who have met violent deaths, they also serve other purposes. The ghost bike memorial is used to mourn the deceased, warn others of danger, and protest unsafe or unfair conditions for bicycle riders with the hope of achieving social change.
These memorials are placed along streets and highways to get the community's attention. Their presence seeks to represent social change by encouraging witnesses to consider the cultural implications of death and to "do" something that creates change.
Learn more about the importance of shrines, and an example of a ceremony for a ghost bike installation. For more on ghost bikes, see the links below.
References:
Resources:
Overlooked No More – Hannie Schaft
We continue our series from The New York Times "Overlooked" obituaries. This week is about Hannie Schaft, a Dutch resistance fighter during World War II who was eventually executed. Learn about her courageous work. You can also follow the original article here: Overlooked No More: Hannie Schaft, Resistance Fighter During World War II – The New York Times (nytimes.com).
Offbeat Obituary – William Ziegler
We love to find obituaries that are well-written with a sense of humor. This one is definitely entertaining: William Ziegler Obituary (1947 – 2016) – New Orleans, LA – The Times-Picayune (nola.com)
Recipe of the Week – Stanley Tucci's Martini
Did you know Stanley Tucci is a former bartender? He has strong feelings about the many origin stories of the martini. "Too many people say too many things, and I wish they'd stop," he says. "The only thing that matters is that the martini exists." (Charlie agrees!) Check out his Instagram Video Here.
You can also get an Extra-Dry Martini Recipe from Bon Appétit.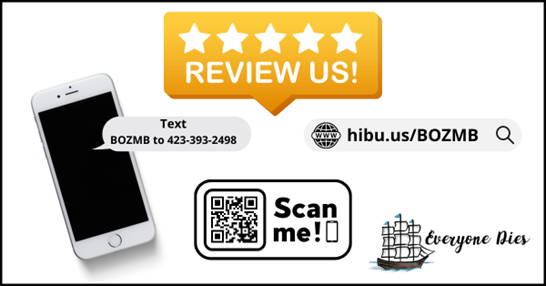 ---

From Everyone Dies:
Everyone Dies: and yes, it is normal!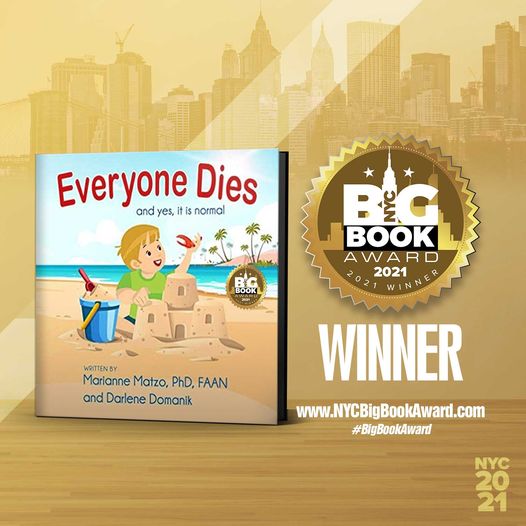 Everyone Dies (and yes, it is normal) is a story about a young boy named Jax who finds something special on the beach where he and his grandpa Pops are enjoying a wonderful day. Pops helps Jax understand that death is a normal part of life. This book provides an age appropriate, non-scary, comfortable way to introduce the important topic of mortality to a preschool child. Its simple explanation will last a lifetime. Autographed copies for sale at: www.everyonediesthebook.com. Also available at Amazon
Mourning Jewelry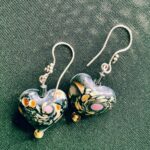 We offer a way to memorialize your loved one or treasured pet with a piece of handmade jewelry.  When people comment on it and the wearer can say for example "I received this when my mother died" which opens the conversation about this loss. All our jewelry is made with semi-precious stones and beads, vintage beads, and pearls. You can choose between earrings or bracelets and the color family. Learn More
Make a Tax-Deductible Donation Here:
Subscribe & Hit That Bell So You Don't Miss a Podcast!
You'll also be eligible for a monthly drawing!