The use of hot water for therapy and relaxation goes back centuries. We talk about the background of the modern hot tub and precautions to enjoy it safely. We also share recommendations about whether dogs should use a hot tub, and why you might want to find an alternative.
In This Episode:
02:33 – The History of Hot Tubs
11:17 – Recipe of the Week: Hot Tub Chicken
13:35 – How to Use Hot Tubs Safely
30:05 – Why Dogs Should Not Use Hot Tubs
35:38 – Outro
The History of the Hot Tub
We talk about the history of the hot tub, circling the globe from early Greek and Roman to Japanese versions of a soothing hot soak. The Jacuzzi brothers first developed the modern version in 1968 and had some creative marketing to put it on the wish list for many families.
Some movies and comedy routines popularized hot tubs such as the 2010 Sci-Fi comedy Hot Tub Time Machine and its 2016 sequel, Hot Tub Time Machine 2.
How to Use Hot Tubs Safely
Hot tubs are a great way to ease muscle aches and spasms, but there are things to be aware of to use them safely. Marianne shares several considerations, including swimming-related illnesses. Some bacteria and parasites are especially resistant to chlorine, so a clean tub with optimum pH and chlorine or bromine concentration are important.
We also talk about how the body reacts to the hot tub's warm temperatures. People with certain conditions – or even just fatigue after a workout – may be susceptible to becoming unconscious and accidentally drowning. Listen to the podcast for more information so you can be safe!
Should Your Dog Use the Hot Tub?
We have some dog lovers on our team, and it may be tempting to let them join you while soaking in the hot tub. But we talk about several reasons to reconsider. We share veterinary recommendations for an alternative, especially for a pup with achy joints that could benefit from water therapy.
References:
Resources:
Recipe of the Week:
To stay in our theme, somehow our team found a HOT TUB chicken recipe! The photo is almost hilariously appropriate…a sumptuous chicken seemingly basking in a hot tub of yummy juices. Check out the recipe on Food 52 and see if it doesn't sound like exactly what you need for your next hot tub party.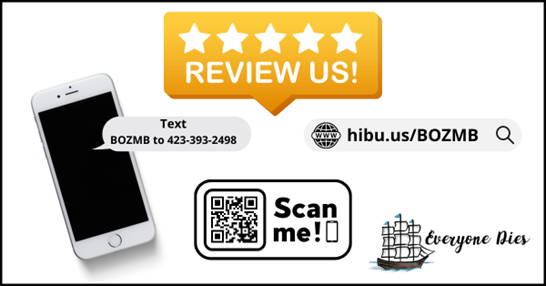 ---

From Everyone Dies:
Everyone Dies: and yes, it is normal!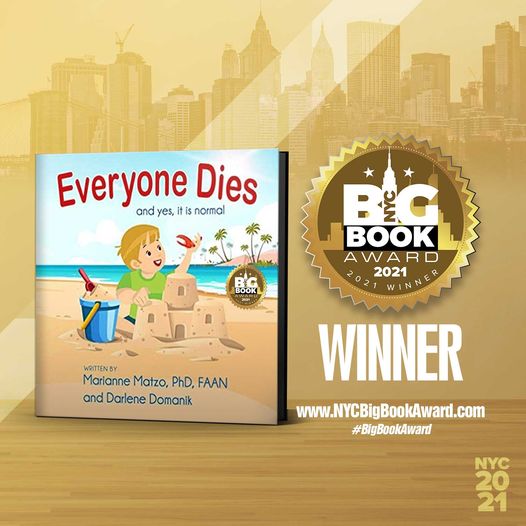 Everyone Dies (and yes, it is normal) is a story about a young boy named Jax who finds something special on the beach where he and his grandpa Pops are enjoying a wonderful day. Pops helps Jax understand that death is a normal part of life. This book provides an age appropriate, non-scary, comfortable way to introduce the important topic of mortality to a preschool child. Its simple explanation will last a lifetime. Autographed copies for sale at: www.everyonediesthebook.com. Also available at Amazon
Mourning Jewelry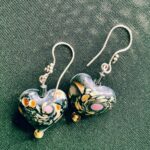 We offer a way to memorialize your loved one or treasured pet with a piece of handmade jewelry.  When people comment on it and the wearer can say for example "I received this when my mother died" which opens the conversation about this loss. All our jewelry is made with semi-precious stones and beads, vintage beads, and pearls. You can choose between earrings or bracelets and the color family. Learn More
Make a Tax-Deductible Donation Here:
Subscribe & Hit That Bell So You Don't Miss a Podcast!
You'll also be eligible for a monthly drawing!