Many people like to spring clean, but what about some of the continual tidying and throwing "Stuff" away that we need to do, especially as we near the autumn of our lives? If you have too many hobbies or are a collector, then this episode is for you! Your children and grandchildren will thank you for listening!
Attachments to "Stuff"
Charlie started off sharing a reading a blog about a daughter helping her mother to downsize her house of 23 years to sell it. She was very slow at sorting because she was reliving her life through those items. Now that the daughter is older, she now has a new appreciation and exhorts our younger listeners to be patient with our elders who may be doing the same.
Why Start Getting Rid of "Stuff" Now?
There are times in our life when cleaning up our homes typically occurs. When we are at the end of a pregnancy we go through nesting, a time to focus on the home and family and prepare for the baby's imminent arrival. There is Spring cleaning when we clean up the debris of the winter and prepare for the rebirth that accompanies spring.
Marianne proposes that we adopt another phase of cleaning called Fall Cleaning…a time in our early 60's where we focus on all the Stuff we have accumulated in our lives and make decisions about where it is all going to go. We initially keep our stuff in our homes where we can see it and enjoy the memories that it evokes. But as we get more stuff, we move the visible stuff to closets and drawers where we can see it, if we want to. Then we move it to the garage knowing full well that none of it is ever returning to the house. When the garage gets too full, we rent a personal storage unit so that we can defer making any decisions about all the Stuff we have.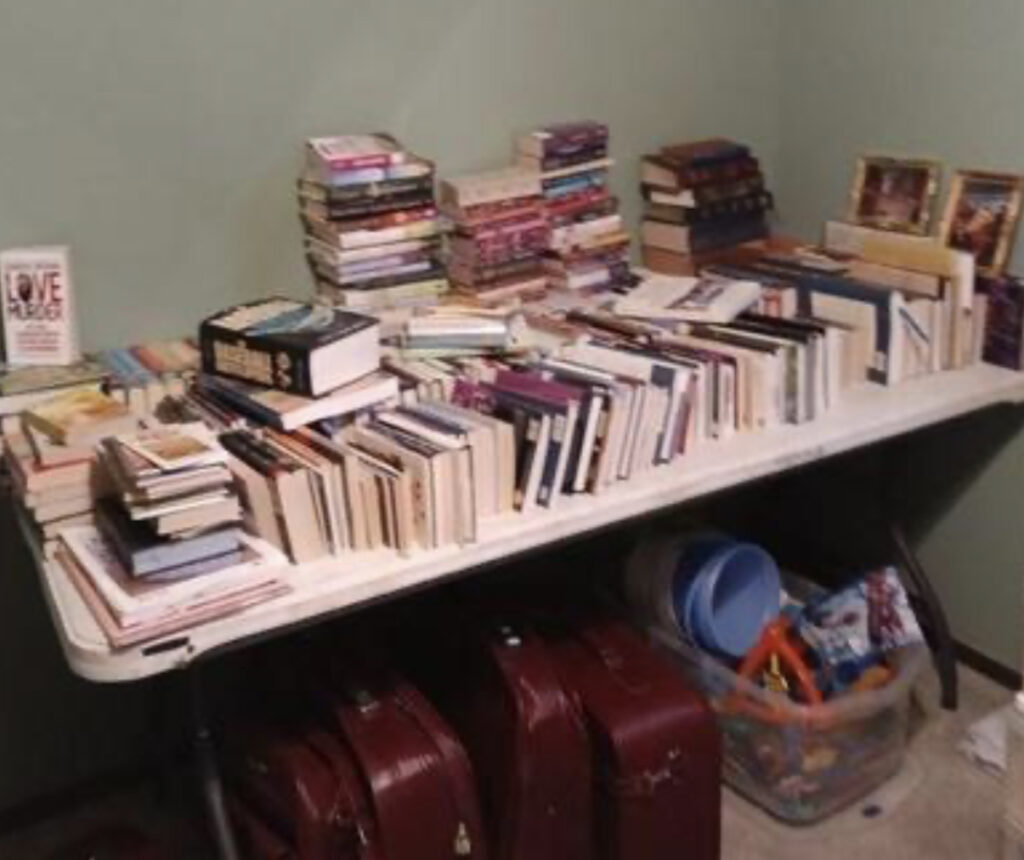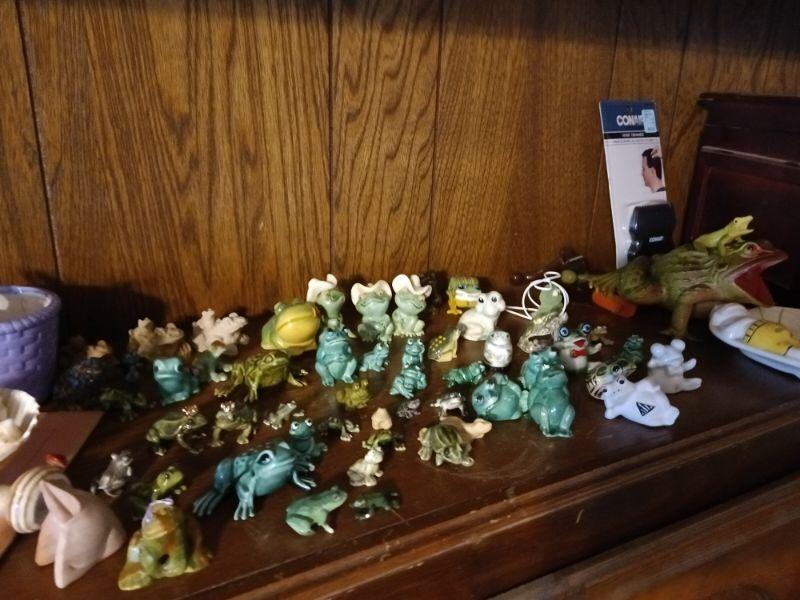 At some point along this road the older generation in our families die and we take their stuff and begin the process all over again…or just put it in the storage unit until we have time to deal with it…which is never. The task either gets deferred until we move from a house we've been in a very-very long time, or when we die, and our children and grandchildren have to sort through our things. Or worse – complete strangers at an estate sale! So why not start now?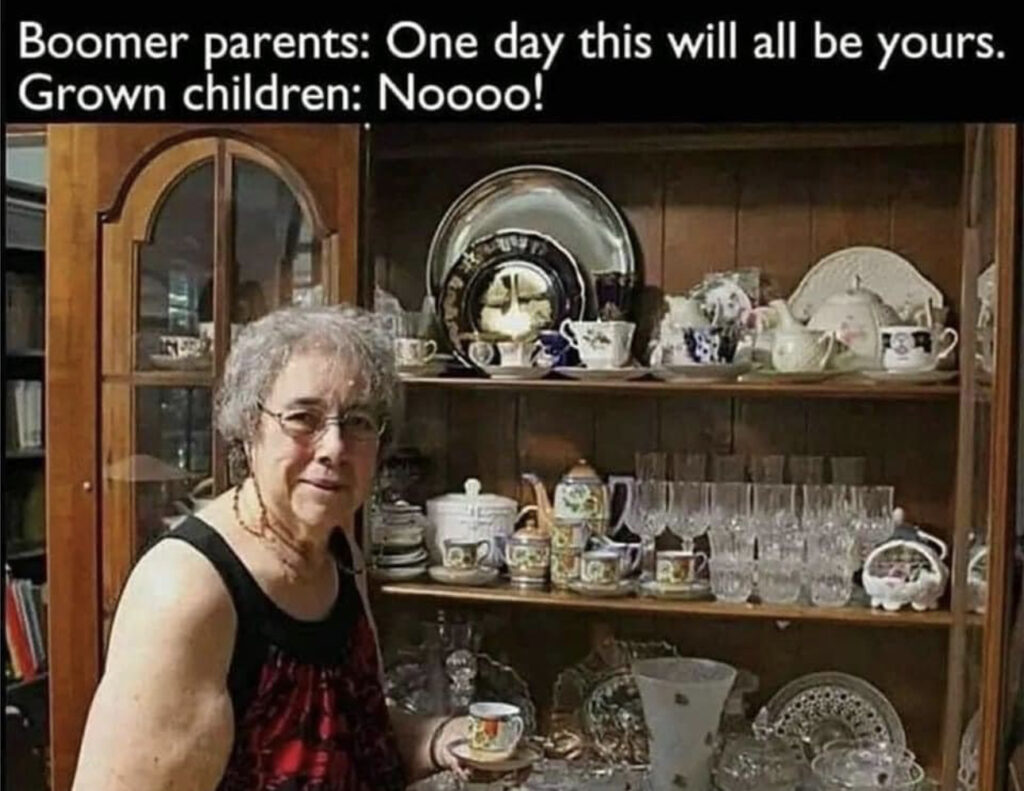 Strategies to help
There is a practice called "Swedish Death Cleaning" or döstädning — a combination of the word "dö" (which means death) and "standing". Swedish death cleaning is a method of organizing and decluttering your home before you die to lessen the burden of your loved ones after you've passed. It can be a permanent way of life, but especially benefits older people or those battling a terminal illness. Here's more on the topic:
Resources:
The Complete Swedish Death Cleaning Guide: New and Effective Techniques to Organize and Declutter your Home and Life (Purchase on Amazon)
The Gentle Art of Swedish Death Cleaning: How to Free Yourself and Your Family from a Lifetime of Clutter (The Swedish Art of Living & Dying Series) (Purchase on Amazon)
George Carlin Talks About "Stuff"
George Carlin's classic standup routine about the importance of 'Stuff' in our lives. This was from his appearance at Comic Relief in 1986.
Recipe of the Week
Appropriately, we're making dump cake this week to provide some energy while we clean! You can't have an easier dessert, just dump it all in a baking dish and go! Scan through old-time favorites at Southern Living to pick the winner for your week!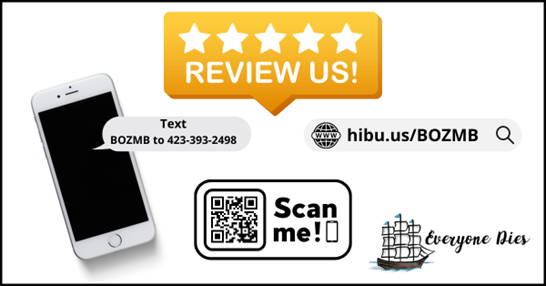 As a songwriter, 'Everyone Dies' is inviting you to showcase your original work on an upcoming podcast.
There are many wonderful songs that could be played at a funeral. We also know there are songs that could be played, but are cringeworthy (e.g. Ding Dong the Witch is Dead; Another One Bites the Dust; Ring of Fire, etc.).
We are inviting you to send us a recording of two of your original songs (i.e. that could be played at a funeral, one that is appropriate, one that is likely not) to be included in the third half of the 'Everyone Dies' podcast. We will include as many artists over the next year (maybe longer if we are enjoying the segment) as possible.
What we need:
Go to this link, fill out the form and submit it along with your two original songs in .wav or .mp3 format (i.e. two original songs that could be played at a funeral, one that is appropriate, one that is likely not). We will screen them and let you know what week your work will be included. We will include all your information in our show notes so people can purchase your recordings.
---

From Everyone Dies:
Everyone Dies: and yes, it is normal!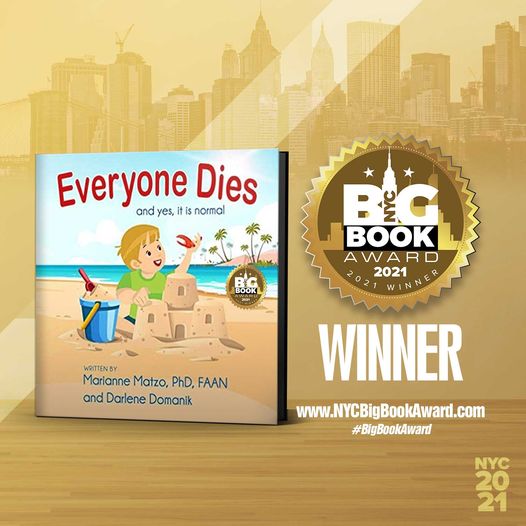 Everyone Dies (and yes, it is normal) is a story about a young boy named Jax who finds something special on the beach where he and his grandpa Pops are enjoying a wonderful day. Pops helps Jax understand that death is a normal part of life. This book provides an age appropriate, non-scary, comfortable way to introduce the important topic of mortality to a preschool child. Its simple explanation will last a lifetime. Autographed copies for sale at: www.everyonediesthebook.com. Also available at Amazon
Mourning Jewelry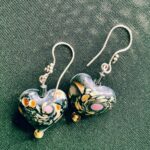 We offer a way to memorialize your loved one or treasured pet with a piece of handmade jewelry.  When people comment on it and the wearer can say for example "I received this when my mother died" which opens the conversation about this loss. All our jewelry is made with semi-precious stones and beads, vintage beads, and pearls. You can choose between earrings or bracelets and the color family. Learn More
Make a Tax-Deductible Donation Here:
Subscribe & Hit That Bell So You Don't Miss a Podcast!
You'll also be eligible for a monthly drawing!