The entertainment world had two significant losses this spring with the deaths of Darcelle XV and Dame Edna Everage. Their lives were fascinating (including a child abducted by a koala!?) and well-lived and they will be missed by their fans. We also talk to Stevan Lemke about his fatigue to help others navigate this debilitating symptom.
Fatigue and Chronic Illness
This week we talk with Stevan Lemke, who was diagnosed with idiopathic pulmonary fibrosis (IPF) and had a double lung transplant 7 years ago. We had the pleasure of doing three interviews with Stevan as he shared about being diagnosed with idiopathic pulmonary fibrosis (Courage in the Face of Lung Disease) and the process of being evaluated for a lung transplant, the wait, the surgery, the postoperative experience (What is Involved in an Organ Transplant?), and what living with a transplant is like.

In this interview Stevan talks about the chronic fatigue as part of his illness and after his transplant. He described it as so prevailing he could almost fall asleep standing up, or on a drive. How do you cope? Listen to Steven to learn more.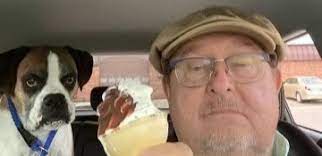 Honoring Stevan
The two years of COVID were hard for Steven; he had COVID twice with long stays in the hospital. He also had skin cancer and bladder cancer. Cancers can happen because of an organ transplant. Stevan died at age 69 on March 26, 2022.

Stevan spent a lot of his time helping other people learn about and cope with IPF. He was very open in talking about IPF and the lung transplant process. At the time of this post, Stevan reached well over 700 listeners with his interviews…and his impact and legacy will continue to grow. Thank you Stevan for your courage and openness!
Related E1D Content:
Fatigue can be improved by finding an energy balance between rest and activities. We discuss the role of inactivity, anemia, poor sleep, depression, and anxiety as well as tips to manage. Listen Here…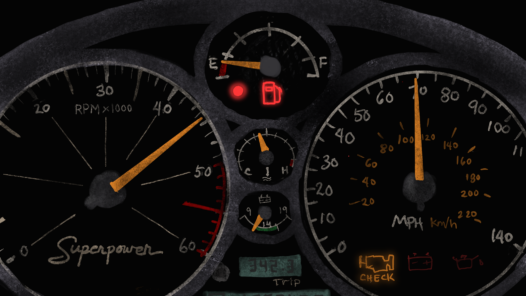 Resources:
Farewell to Two Entertainers
The entertainment world had two significant deaths this year with the deaths of Darcelle XV and Dame Edna Everage. Their lives were fascinating and well lived and they will be missed by their fans.
Darcelle XV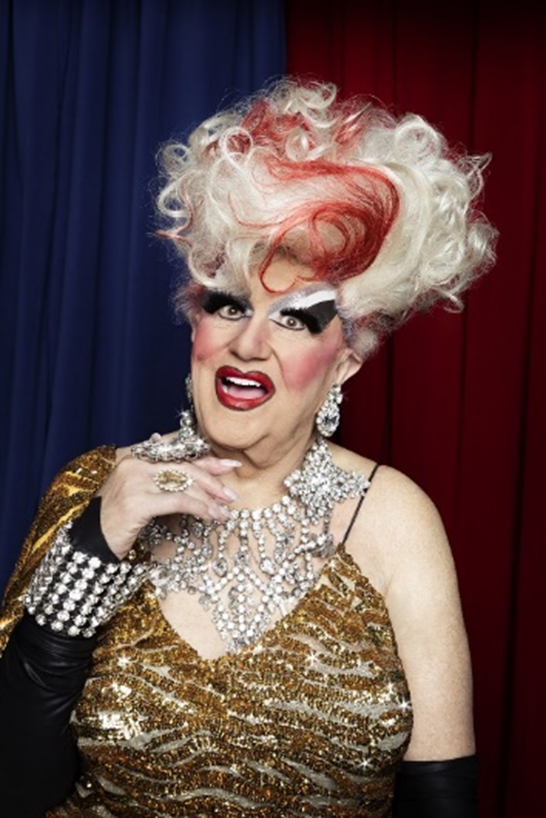 Darcelle XV was the oldest performing drag queen in the world, according to Guinness World Records, and Darcelle XV Showplace, is the longest continually running drag show on the West Coast.
In November of 2022 Darcelles' 92 birthday was celebrated with a classic cabaret-style drag show complete with a full-cast opening and closing number, sharp and sometimes bawdy jokes in the venue's trademark style by host Poison Waters. And at the end of the stage sat Darcelle, who at her busiest had put on 15 shows per week between the spot's four walls, and who was still at it on her 92nd birthday, performing The Rose" and "What'll I Do?" that she sang live in her low, gravelly voice. She died the following March.
Dame Edna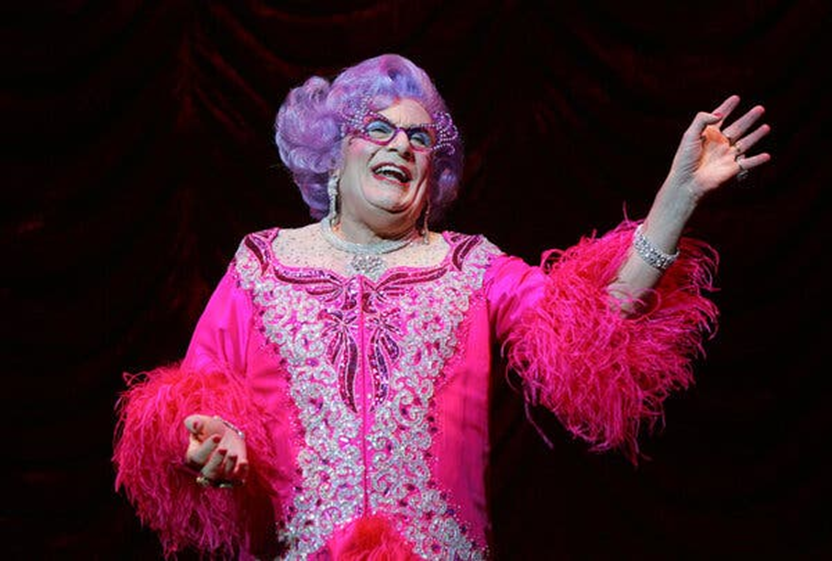 Barry Humphries (better known as Dame Edna) died at age 89 in April, 2023.  She was described in her New York Times obituary as a "A stiletto-heeled, stiletto-tongued persona who might well have been the spawn of a ménage à quatre involving Oscar Wilde, Salvador Dalí, Auntie Mame and Miss Piggy, Dame Edna was not so much a character as a cultural phenomenon, a force of nature trafficking in wicked, sequined commentary on the nature of fame."

Dame Edna tells only rarely of an infant daughter, Lois, that was abducted by a "rogue koala." Though the child was never seen again, to the end of her life Dame Edna never gave up hope she would be found. "I'm looking," she told NPR in 2015. "Every time I pass a eucalyptus tree I look up."

RIP ladies.
References:
Recipe of the Week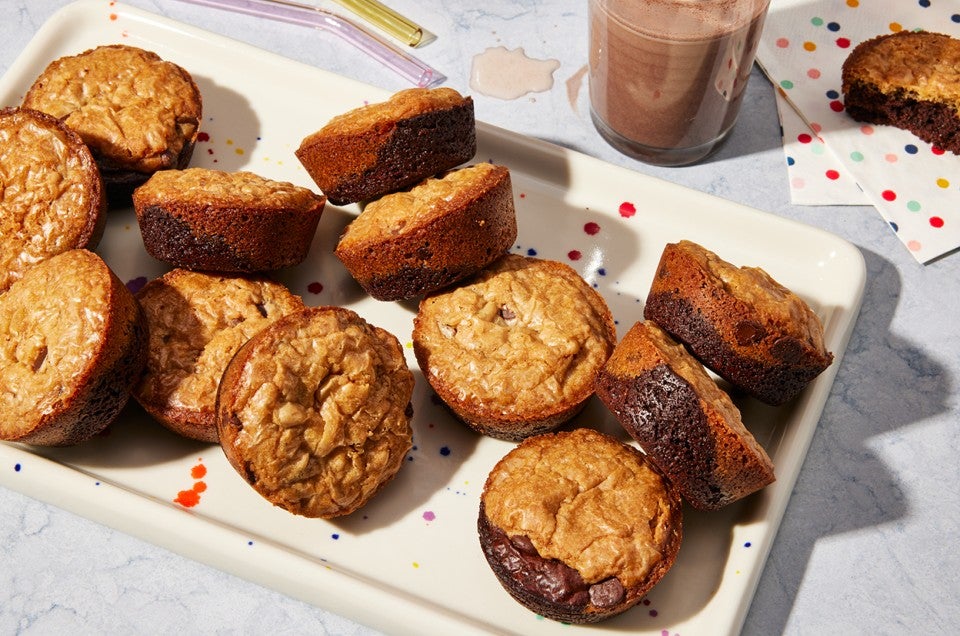 Can't decide between cookies and brownies? How about this cross between the two. (Cross-dressing?) Since they are cooked in muffin pans, everybody gets the favored crispy crust with soft center. Get the recipe from King Arthur Baking Company here.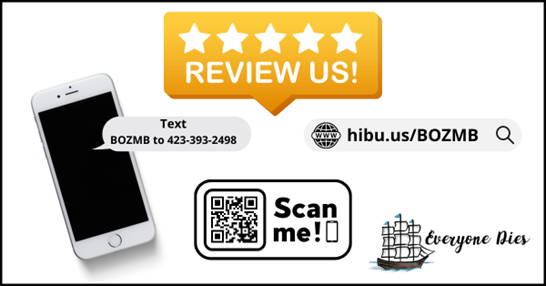 ---

As a songwriter, 'Everyone Dies' is inviting you to showcase your original work on an upcoming podcast.
There are many wonderful songs that could be played at a funeral. We also know there are songs that could be played, but are cringeworthy (e.g. Ding Dong the Witch is Dead; Another One Bites the Dust; Ring of Fire, etc.).
We are inviting you to send us a recording of two of your original songs (i.e. that could be played at a funeral, one that is appropriate, one that is likely not) to be included in the third half of the 'Everyone Dies' podcast. We will include as many artists over the next year (maybe longer if we are enjoying the segment) as possible.
What we need:
Go to this link, fill out the form and submit it along with your two original songs in .wav or .mp3 format (i.e. two original songs that could be played at a funeral, one that is appropriate, one that is likely not). We will screen them and let you know what week your work will be included. We will include all your information in our show notes so people can purchase your recordings.
From Everyone Dies:
Everyone Dies: and yes, it is normal!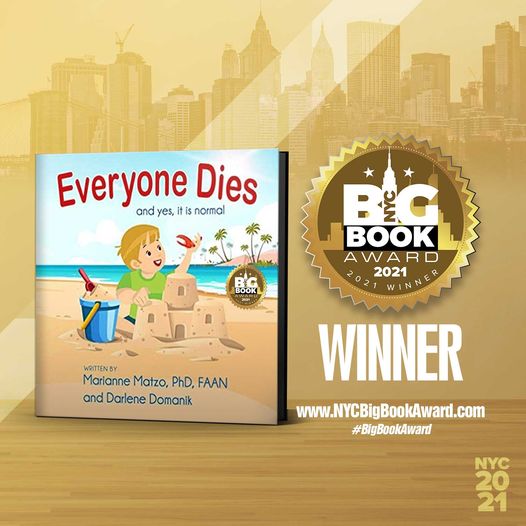 Everyone Dies (and yes, it is normal) is a story about a young boy named Jax who finds something special on the beach where he and his grandpa Pops are enjoying a wonderful day. Pops helps Jax understand that death is a normal part of life. This book provides an age appropriate, non-scary, comfortable way to introduce the important topic of mortality to a preschool child. Its simple explanation will last a lifetime. Autographed copies for sale at: www.everyonediesthebook.com. Also available at Amazon
Mourning Jewelry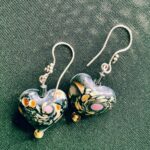 We offer a way to memorialize your loved one or treasured pet with a piece of handmade jewelry.  When people comment on it and the wearer can say for example "I received this when my mother died" which opens the conversation about this loss. All our jewelry is made with semi-precious stones and beads, vintage beads, and pearls. You can choose between earrings or bracelets and the color family. Learn More
Make a Tax-Deductible Donation Here:
Subscribe & Hit That Bell So You Don't Miss a Podcast!
You'll also be eligible for a monthly drawing!