More than 100,000 people are waiting for donations in the United States. In 2019, nearly 11,900 people provided a life-saving donation upon their death, a record high, but still far short of what is needed. Many birth defects and diseases lead to organ failure and have no cure. The only hope is for an organ transplant.
(Be sure to listen to our interview with Stevan about organ transplant.)
Many hospitals have started the beautiful tradition of an Honor Walk to recognize donors about to give the gift of life. Loved ones, nurses, doctors and staff line the halls from the ICU to the Operating Room as an honor guard to celebrate the sacrificial decision the donor and family members made. Below is a video of Taylor Lorenz. His family made the life-impacting decision to donate his organs following his unexpected passing in January 2020. In total, Taylor's selfless decision saved 4 lives.
Here's another touching video that shows hundreds of hospital staff in an Honor Walk recognizing an 18-year old killed in a motorcycle accident. His grieving father celebrated that his son made this decision – that he was an "angel" among them.
Resources
How to Become a Donor
Driver's License registration. The easiest way to become an organ donor is to select the option when registering for a Driver's License.

Each time you go to your local Bureau/Department of Motor Vehicles (DMV), you will be asked, "Do you want to be an organ donor?", or "Do you want to make an anatomical gift?" All you have to do is say "Yes." You can also join the registry at any time by filling out a form from the DMV.

By signing up with your State registry.
How to let others know about your decision.
Inform your family, friends, faith leader, and physician of your decision.
Keep a printout of your registry information in the same place that you keep your other important documents such as advance directive.
Most drivers' licenses have a place to sign (be sure to do in permanent marker) and/or a donor sticker. Your DMV or donatelife.net can provide a sticker if you make a decision between license renewals.
Sign and carry an organ donor card. This card can be downloaded here (PDF).This is not in lieu of signing up for a registry.
More Information on Organ Donation and Transplants
Organ Procurement and Transplantation Network (OPTN) is under contract with the federal government.

The OPTN helps create and define organ allocation and distribution policies that make the best use of donated organs. This process involves continuously evaluating new advances and discoveries so policies can be adapted to best serve patients waiting for transplants.

American Society of Transplantation has a patient education section called Power2Save to learn more about transplant medicines.
United Network for Organ Sharing (UNOS) works collaboratively with the donation and transplant community—combining collective experience with extensive data analysis—to develop policy, education and technology to continuously improve the system.

For people needing a lung transplant this guide details how the lung transplant score is determined.
Honor Walk Resources
Honor Walks provide families of intended organ donors, as well as the medical care teams, the opportunity to honor the generosity of the donor for sharing the gifts of life.
Lifesource – honor walk resources
Lifebanc – sign up to get information on how to start one at your hospital
Sitting Shiva
Charlie tells us about Shiva (translated literally to "seven"). Shiva is a Jewish tradition of weeklong structured mourning for first-degree relatives of the deceased. The primary purpose of the shiva tradition, or "sitting shiva," is to create an environment of comfort and community for mourners. To learn more about Shiva, follow this link to everything about the tradition.
Honoring Ruth Bader Ginsburg
We want to mourn the death of RBG and pay tribute to the woman that she was. Her service to our country included fighting gender inequality. After 27 years serving as a justice on the Supreme Court, Ruth Bader Ginsburg died on September 18, 2020 at the age of 87 due to complications from metastatic pancreatic cancer. Charlie shares some details of her life and work with us.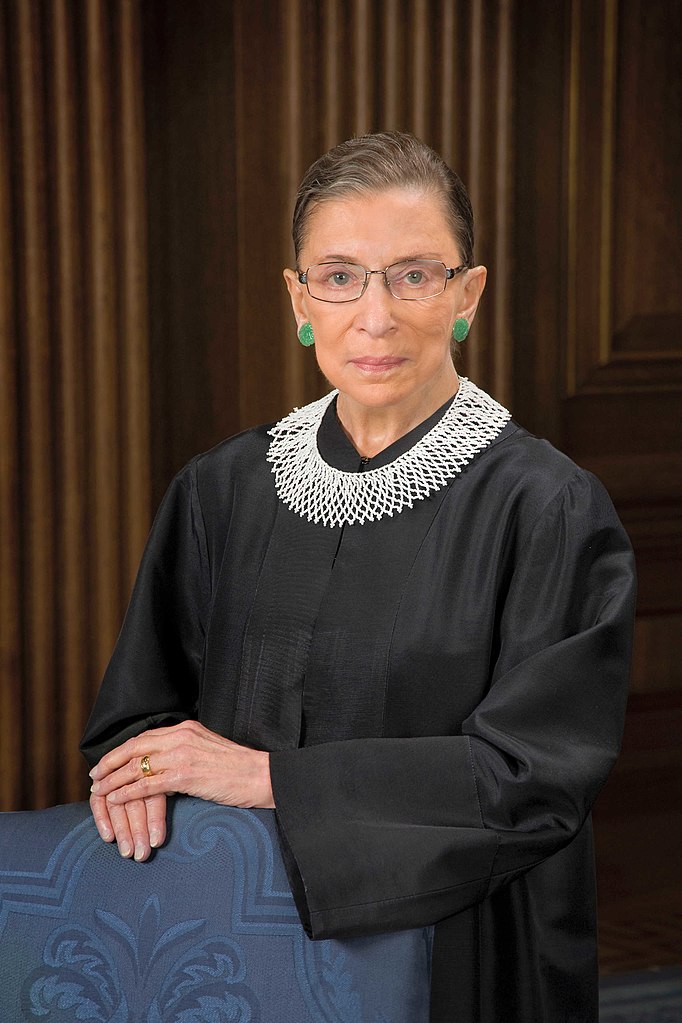 To learn more about RBG, you can read one of her books, or check out the 2018 documentary film directed and produced by Betsy West and Julie Cohen. This film focused on the life and career of the second female Supreme Court Justice, Ruth Bader Ginsberg. The film is available on Hulu, or you can rent it on to rent on Amazon Video, YouTube, iTunes, Google Play, and Vudu.
What did RBG mean to you? Join the conversation on Facebook or right here in the comments below.