Listen to Stevan's first-hand account of his experience with an organ transplant.
We previously have had the pleasure of interviewing Stevan Lemke who talked with us about being diagnosed with idiopathic pulmonary fibrosis (Courage in the Face of Lung Disease). This week we have a second interview (from 9/2020) in which he takes us through the process of being evaluated for a lung transplant, the wait, the surgery, and the postoperative experience.
Before being approved for placement on the transplant list Steven underwent 9 days of testing. When lungs were finally approved for his surgery, that surgery took 14 hours. Afterwards he and his family were required to stay three months at the transplant center hospital city (which was 300 miles from his home).
When we think about the process of an organ transplant very few people really know what is involved. This podcast gives you a view into that world. Stay tuned for a future interview with Stevan where we will talk about what happens after you return home with your new lungs.
Honoring Stevan
Stevan Lemke was diagnosed with idiopathic pulmonary fibrosis and had a double lung transplant 7 years ago. The two years of COVID was hard for Steven; he had COVID twice with long stays in the hospital. He also had skin cancer and bladder cancer. Cancers can happen because of an organ transplant.

Stevan spent a lot of his time helping other people learn about and cope with IPF. He was very open in talking about IPF and in this interview talks about what was involved to qualify for a lung transplant. Stevan died at age 69 on March 26, 2022.
Reference List:
Adamle, K. N., & Ludwick, R. (2005). Humor in hospice care: Who, where, and how much? American Journal of Hospice and Palliative Medicine®, 22(4), 287–290. https://doi.org/10.1177/104990910502200410
Organ Transplant Resources:
Related Podcasts for this Episode:
Recipe of the Week
This week we feature Minnesota Hot Dish, or Chow Mein Casserole as the author's mother used to call it. This is a classic Midwest comfort food and perfect for taking to a funeral potluck! Check out her recipe and blog with a great explanation of the "anatomy of a hot dish" at Food Meanderings.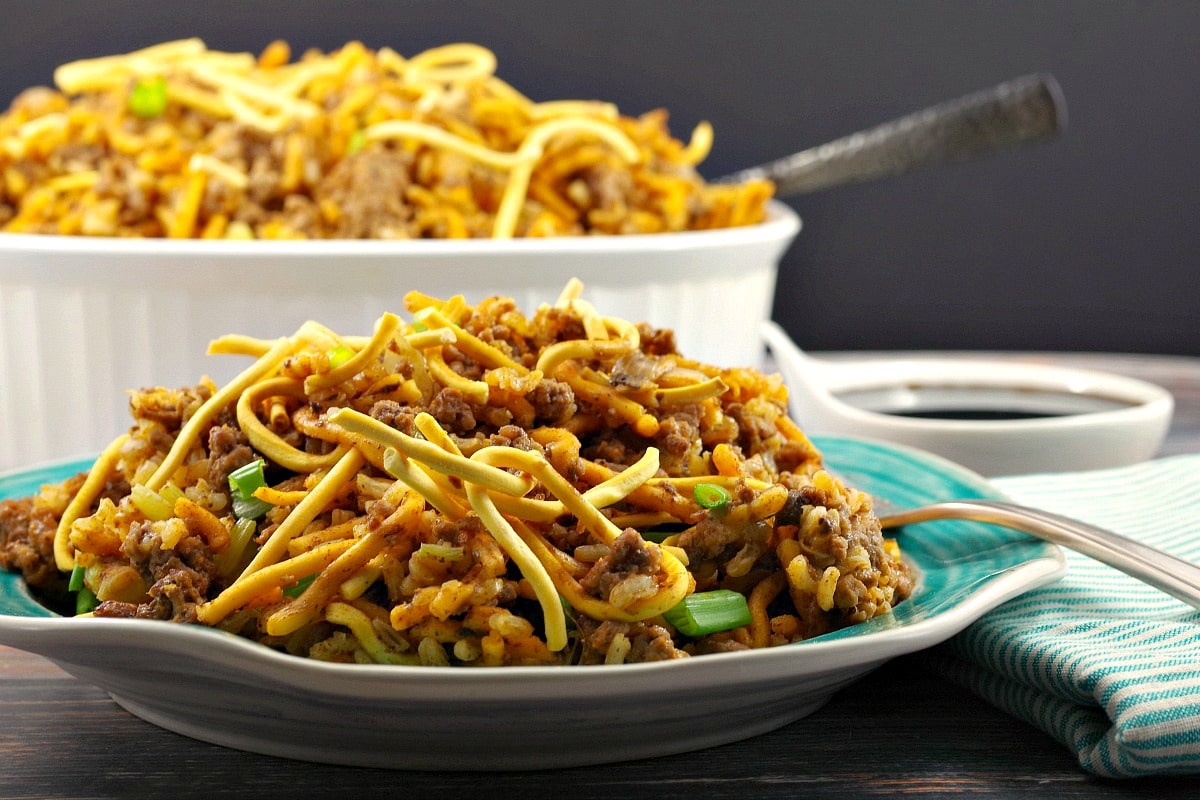 ---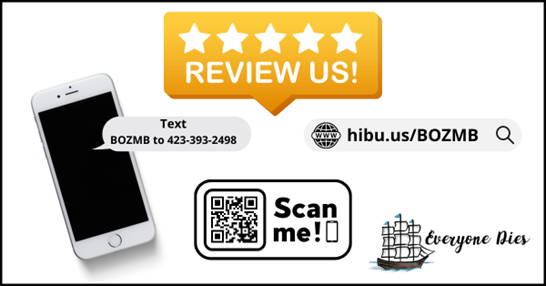 As a songwriter, 'Everyone Dies' is inviting you to showcase your original work on an upcoming podcast.
There are many wonderful songs that could be played at a funeral. We also know there are songs that could be played, but are cringeworthy (e.g. Ding Dong the Witch is Dead; Another One Bites the Dust; Ring of Fire, etc.).
We are inviting you to send us a recording of two of your original songs (i.e. that could be played at a funeral, one that is appropriate, one that is likely not) to be included in the third half of the 'Everyone Dies' podcast. We will include as many artists over the next year (maybe longer if we are enjoying the segment) as possible.
What we need:
Go to this link, fill out the form and submit it along with your two original songs in .wav or .mp3 format (i.e. two original songs that could be played at a funeral, one that is appropriate, one that is likely not). We will screen them and let you know what week your work will be included. We will include all your information in our show notes so people can purchase your recordings.
---
---
From Everyone Dies:
Everyone Dies: and yes, it is normal!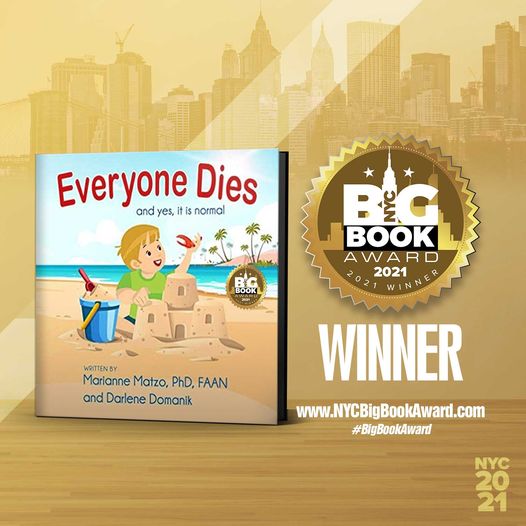 Everyone Dies (and yes, it is normal) is a story about a young boy named Jax who finds something special on the beach where he and his grandpa Pops are enjoying a wonderful day. Pops helps Jax understand that death is a normal part of life. This book provides an age appropriate, non-scary, comfortable way to introduce the important topic of mortality to a preschool child. Its simple explanation will last a lifetime. Autographed copies for sale at: www.everyonediesthebook.com. Also available at Amazon
Mourning Jewelry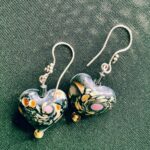 We offer a way to memorialize your loved one or treasured pet with a piece of handmade jewelry.  When people comment on it and the wearer can say for example "I received this when my mother died" which opens the conversation about this loss. All our jewelry is made with semi-precious stones and beads, vintage beads, and pearls. You can choose between earrings or bracelets and the color family. Learn More
Make a Tax-Deductible Donation Here:
Subscribe & Hit That Bell So You Don't Miss a Podcast!
You'll also be eligible for a monthly drawing!