This week we talk about the challenges of a grieving child and offer ways that you can help. We celebrate the life of the Berlin Blockade's Candy Bomber and share a fitting recipe for Candy Bar Brownie Bombs. We also welcome back Claire Luckey, known on Instagram as the Grieving Bitch. At age 33 her husband of 2 years died; she joins us to talk about her experiences as a millennial widow.
References and Resources for a Grieving Child:
National Alliance for Children's Grief:
Apart of Me
A UK-based application to guide children through grief. Apart of Me has been designed by grief experts and young people who have had a similar experience. So come and discover a magical, peaceful world populated by friendly creatures and a wise guide.
Apart of Me is freely available to download from both the iOS App Store and on Google Play.
Related E1D Podcasts for this Episode:
Farewell to "Uncle Wiggly Wings"
Gail Halvorsen was one of the pilots who flew a C-54 in support of Operation Vittles – the extraordinary Berlin Airlift that provided food for West Berliners suffering from a Soviet blockade in the early days of the Cold War.
The then Lt Halvorsen found a creative way to comfort deprived German children: he used his own rations to buy candy and fashioned parachutes with handkerchiefs to airdrop them to children near Templeton airfield. He let the children know his was plane to expect goodies from by wagging his wings as he flew towards them, earning his knickname "Onkel Wackelflugel" or "Uncle Wigglly Wings." He also came to be known as the Berlin Candy Bomber as the operation grew with numerous comrades joining in. More than 23 tons of candy were dropped during what became "Operation Little Vittles."
Col Gail Halvorsen's retired from the Air Force in 1974 with over 8,000 hours of flying time. Among other honors, he was awarded Congressional Gold Medal in 2014. He Died 2/16/22 at age 101. Rest in Peace, Colonel Halvorsen, thank you for your service to our country and your humanity toward children in their time of need! Watch this wonderful documentary to see the whole story told by Col Halversen himself.
More About The Candy Bomber
Recipe of the Week
Appropriately, we have a recipe ready to be dropped from an airplane – Candy Bar Brownie Bombs! Brownies wrapped around chocolate bars and dunked in chocolate! Yum! Get the recipe here, or watch the video below. Bombs away! (Just don't forget the parachute!)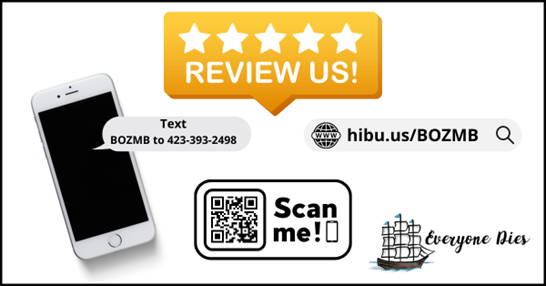 ---

As a songwriter, 'Everyone Dies' is inviting you to showcase your original work on an upcoming podcast.
There are many wonderful songs that could be played at a funeral. We also know there are songs that could be played, but are cringeworthy (e.g. Ding Dong the Witch is Dead; Another One Bites the Dust; Ring of Fire, etc.).
We are inviting you to send us a recording of two of your original songs (i.e. that could be played at a funeral, one that is appropriate, one that is likely not) to be included in the third half of the 'Everyone Dies' podcast. We will include as many artists over the next year (maybe longer if we are enjoying the segment) as possible.
What we need:
Go to this link, fill out the form and submit it along with your two original songs in .wav or .mp3 format (i.e. two original songs that could be played at a funeral, one that is appropriate, one that is likely not). We will screen them and let you know what week your work will be included. We will include all your information in our show notes so people can purchase your recordings.
From Everyone Dies:
Everyone Dies: and yes, it is normal!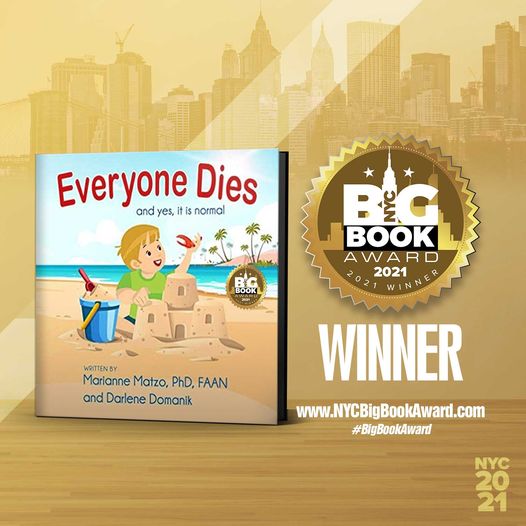 Everyone Dies (and yes, it is normal) is a story about a young boy named Jax who finds something special on the beach where he and his grandpa Pops are enjoying a wonderful day. Pops helps Jax understand that death is a normal part of life. This book provides an age appropriate, non-scary, comfortable way to introduce the important topic of mortality to a preschool child. Its simple explanation will last a lifetime. Autographed copies for sale at: www.everyonediesthebook.com. Also available at Amazon
Mourning Jewelry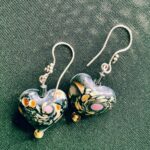 We offer a way to memorialize your loved one or treasured pet with a piece of handmade jewelry.  When people comment on it and the wearer can say for example "I received this when my mother died" which opens the conversation about this loss. All our jewelry is made with semi-precious stones and beads, vintage beads, and pearls. You can choose between earrings or bracelets and the color family. Learn More
Make a Tax-Deductible Donation Here:
Subscribe & Hit That Bell So You Don't Miss a Podcast!
You'll also be eligible for a monthly drawing!