Welcome to our very first podcast!
You'll soon learn our hosts like food and drinks. We're starting off with Charlie's love affair with chocolate and whisky! Want to join us? Here's the recipe for Death by Chocolate Cake: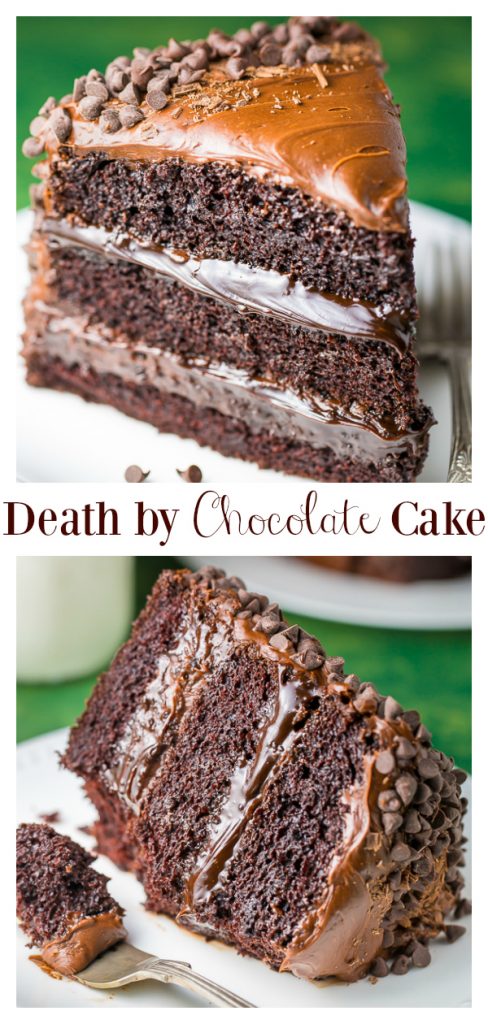 Death by Chocolate Cake
This Death by Chocolate Cake is for SERIOUS chocolate lovers only! Featuring three layers of moist chocolate cake, chocolate fudge sauce, chocolate frosting, and chocolate chips, this cake is a chocolate lovers dream come true!
Follow this link to Baker by Nature for the recipe and instructions.
Who are our hosts?
Dr. Marianne Matzo, FAAN and Charlie Navarrette tell us their backgrounds and why they are uniquely qualified to talk about death and dying. Charlie has a surprising history too!
Our main topic: Why Do People Die?
Every living thing will die. There are three reasons that people die: it is because they are very very sick, very very hurt (injured), or very very old. Marianne and Charlie explore our culture's perception of death through time and how we deal with the ultimate finality of life.
In Flagrante Delicto Morto
Chocolate isn't the only delectable segment we have today! In flagrante delicto is a Latin phrase defined as someone being caught during the act of a crime or sexual act, morto dying while doing it. So…we're exploring stories people who died during sex or other nefarious acts.