Writing an obituary can be a challenge. An obituary is the story of a life – and writing one is an important way to honor and celebrate that life.  Where do you start? We have some tips on ways to memorialize a loved one (or represent yourself) in an incredible way.
Resources
Dorothy Parker
Charlie shares the story of Dorothy Parker, (August 22, 1893 – June 7, 1967) an American poet, writer, critic, and satirist based in New York; she was best known for her wit, wisecracks, and eye for 20th-century urban foibles (Wikipedia). Dorothy's ashes took an an interesting journey before they found their final resting place.
It's Time to Celebrate!
Please grab some champagne and celebrate with us as we commemorate our 50th podcast and the one-year anniversary of our show!!! Marianne and Charlie reflect on what they have learned over the past year. For those of you who were there with us from the beginning, thank you for bearing with us through our learning process. And most of all, thank you for being our loyal fans!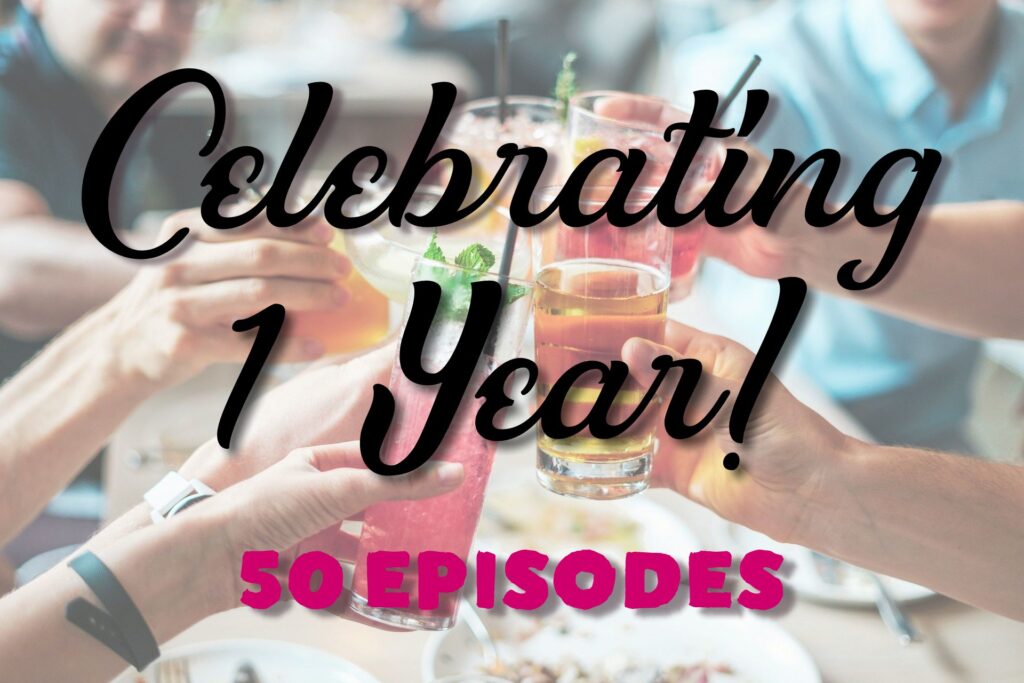 Recipe Time
Let us hear from you!
Send us your recipes and episode suggestions by using the form below, or give us a shout on Facebook or Instagram. We love to hear from our fans!