What can the seasons teach us about grief?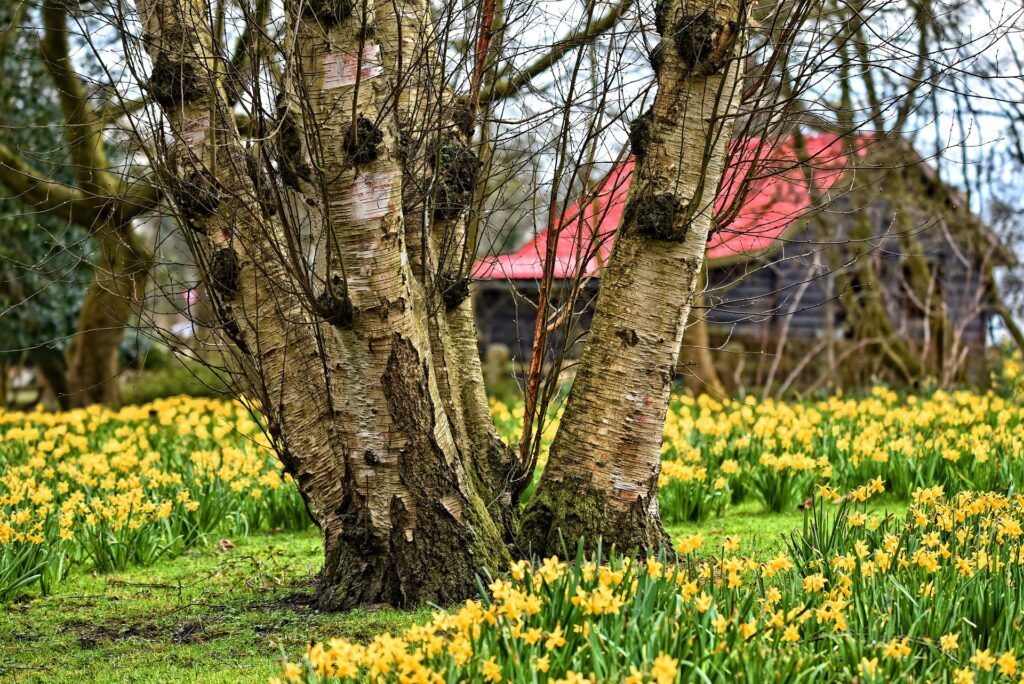 We all are grieving something, and winter just seems like the perfect time to do that. Folk wisdom tells us that the sharpest phase of grief must be weathered for a full year and a day, and this prescript seems strangely accurate, as though loss must be carried through all four seasons before its weight begins to lighten and life goes on. Each of the losses we carry begin to add up and the weight of grief's burden can become too much. Our bodies become exhausted carrying the grief around with us.

Listen to Marianne share mythology and traditions as well as nature's own rhythm and what is has to teach us:

Grief will pass. Winter will pass. The months, the seasons, the world will turn. We relearn joy throughout our lives. The land lifts and sustains us.

And spring has sprung.
In this Episode:
02:43 – Equinox Facts and Our Recipe of the Week
05:59 – Spring Has Sprung
14:12 – Things We Like and Don't Like
21:27 – Outro
What are Your Likes and Dislikes?
How do you let people know who you are?  Who you were last week may not be who you are today because bad news can assault us at any moment and the joys of a new beginning may be just around the corner. After reading the Melissa Kirsch essay in the Times, we asked our listeners to send us their list of 10 things they like and 10 they don't. Here's what our listeners and E1D team had to say:
From a listener, Dee:
Likes: A hug from an old and dear friend, Bluebell-carpeted woodlands, The sounds of lazy, slopping waves on a sunny day, aughing so much that my face hurt, Eating freshly picked peas

Dislikes: Apart from all the obvious one like war, disease and suchlike…Experimental jazz, Manicured lawns, High rise buildings, Bleached coral reefs, Private seafronts
Melanie wrote:
Likes: writing poetry to express things I cannot say, people who respect each other's rights, watching Bella, my cattle dog, run and jump, a crowded dinner table abuzz with conversations, reaching people as a lay preacher, singing in a room with excellent acoustics, challenging myself intellectually and physically, dancing, preferably with a partner, the process of designing and getting a tattoo, feeling loved and cared for

Dislikes: unkindness, Invasions of privacy (medical, political, personal), feeling vulnerable, dealing with number, smelling perfume, cigarettes, pot or mold, inequity/injustice, the weekend sounds of chain saws, lawn mowers and leaf blowers, sexism, racism, homophobia and transphobia, violence, nationalism
Marjorie
Some of my favorite things in life: (1) Juicy kisses from my adorable 2 year old great grandbaby (one of ten of the great grands). (2) The love of my 2nd husband. Found him on match dot com after my 1st one died after 48 years together. The 2nd one treats me like royalty. 18 years of wonder. How lucky is that!!   (3) Lots of strawberry ice cream. (4) Am 92, and still in good health, and my brain still functions. And that is REALLY good luck, right?
Sandi, our producer:
Likes: Forests, Mountains, Rivers, Wildlife, Wildflowers, Whiskey (just learnin'), Jazz (especially Standards), Sci-fi, Crafts, Documentaries

Dislikes: Overly Loud People, Rap music, Narcissist Politicians, Reality TV, Pointless Stories, Invasive plants & bugs, Humidity, Saggy mattresses
Charlie, our Co-Host
Likes: Top shelf liquor, dinner or lunch at the bar, reading & writing, live theater and movies, acting, empowering people, solace, jazz – before Miles Davis went electric, sex, physical intimacy, and long kisses, Sinatra, Nat King Cole singing STARDUST

Dislikes: People imposing their rituals on others, not giving children "free time", laws that protect the wealthy and institutions at the expense of ordinary people, ordinary people complaining and not doing anything about it such as voting, people who vote against their best interest, people walking and driving while using their smart phones, a lack of basic education in America, needing a computer to write for you, "protecting" kids from disappointment or emotional pain, Trigger warnings: they don't work; they make things worse.
David, our Executive Producer
Likes: Dogs, Hamburgers, Running, Scuba Diving, , Monty Python, The ocean, Swimming, Reading books, Beer, Forests

Dislikes: Raw onions, Loud music, Being too cold, Being too hot, Wasps, Whiskey, Alarm clocks, Cats, Skunks, Quicksand
Marianne, our Host
Likes: The feet of newborns, Labrador retriever puppies, hot kettle corn, corny jokes, the sun on my face, jumping into the warm sea, watching wild dolphins swim and play, my daughter's laughter, my husband holding my hand while we sleep.

Dislikes: Cold showers, deliberate meanness, incompetence, buying gas for the car, gaining weight, wasting time, being too cold or too hot, spinach.
Karen
Likes: The hug from my husband and kids,  The warm breeze, good book, the sound of lovely music, a night of full sleep, feeling energetic,  a call from friends. the view of changing seasons- leaves, daffodils, another month of good health.

Dislikes: news of more gun violence, dirty politics,  being away from home too long, getting uncertain test results, seeing a child hurt, being unable to go to crowded places, not being heard.
Nikki
Likes: Family, Friends, Work, Teaching, Baseball, Travel, Reading, Shopping

Dislikes: Liars, Wasted time, Cheaters, Bad grammar, Loud and raucous, Ignorance, Self-importance
This topic is excerpted and adapted from the forthcoming book "As Consciousness Is Harnessed to Flesh: Journals and Notebooks, 1964-1980," by Susan Sontag, edited by David Rieff.
Recipe of the Week
According to the Farmer's Almanac, asparagus is one of the first plants that greets us in springtime. To get us in the spring mood, we found a recipe with the favorite veggie, a one-pan balsamic chicken and asparagus. Get the recipe here from Delish.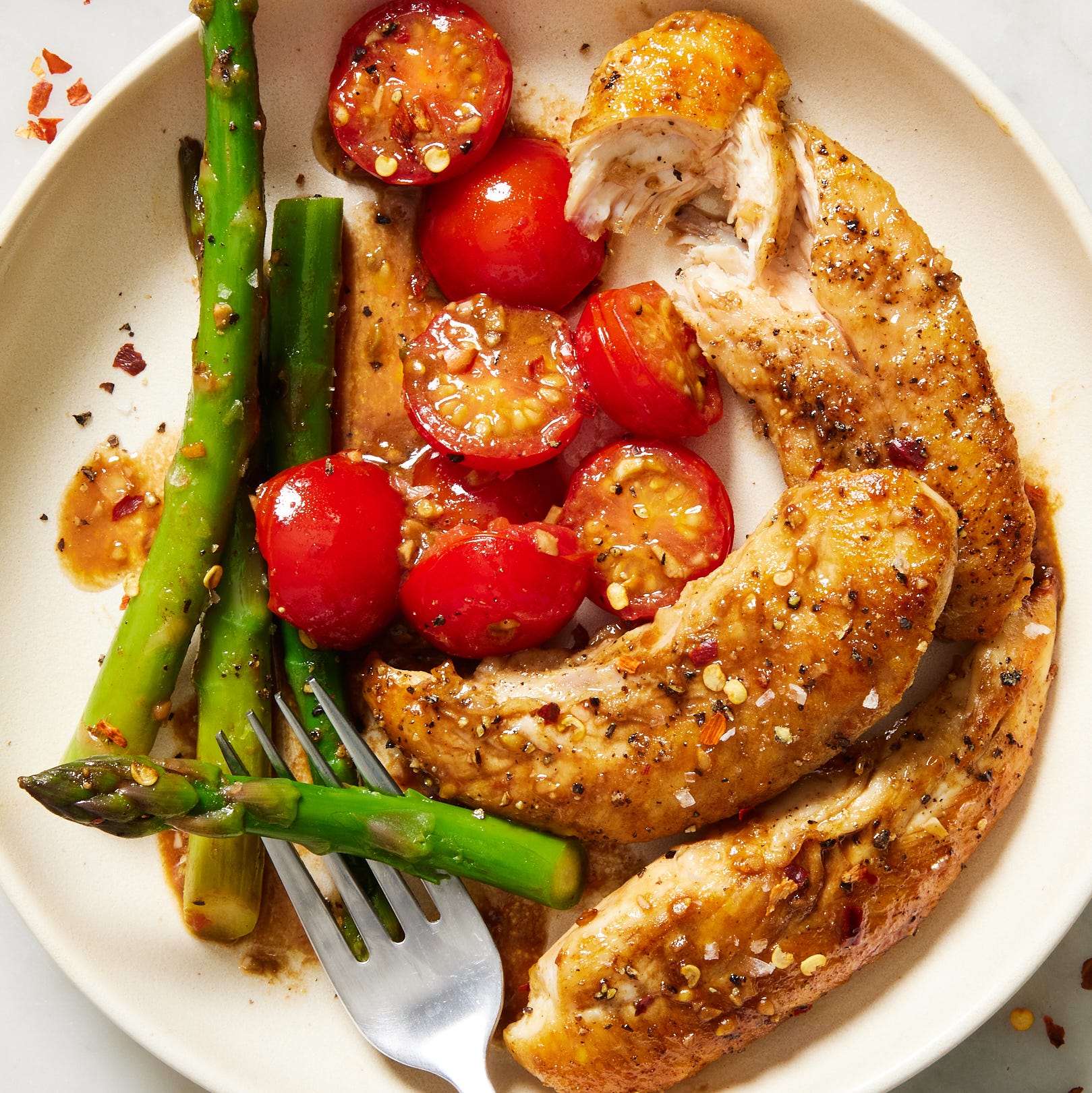 References:
Resources: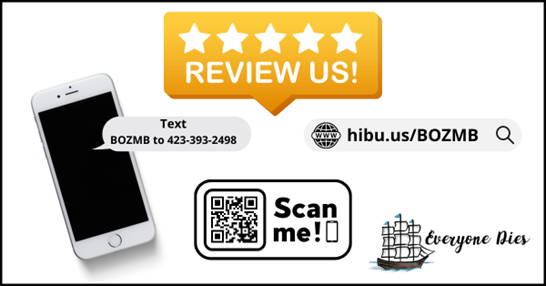 ---

As a songwriter, 'Everyone Dies' is inviting you to showcase your original work on an upcoming podcast.
There are many wonderful songs that could be played at a funeral. We also know there are songs that could be played, but are cringeworthy (e.g. Ding Dong the Witch is Dead; Another One Bites the Dust; Ring of Fire, etc.).
We are inviting you to send us a recording of two of your original songs (i.e. that could be played at a funeral, one that is appropriate, one that is likely not) to be included in the third half of the 'Everyone Dies' podcast. We will include as many artists over the next year (maybe longer if we are enjoying the segment) as possible.
What we need:
Go to this link, fill out the form and submit it along with your two original songs in .wav or .mp3 format (i.e. two original songs that could be played at a funeral, one that is appropriate, one that is likely not). We will screen them and let you know what week your work will be included. We will include all your information in our show notes so people can purchase your recordings.
From Everyone Dies:
Everyone Dies: and yes, it is normal!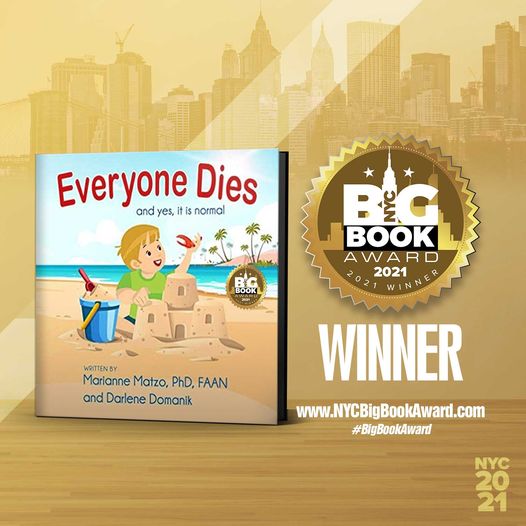 Everyone Dies (and yes, it is normal) is a story about a young boy named Jax who finds something special on the beach where he and his grandpa Pops are enjoying a wonderful day. Pops helps Jax understand that death is a normal part of life. This book provides an age appropriate, non-scary, comfortable way to introduce the important topic of mortality to a preschool child. Its simple explanation will last a lifetime. Autographed copies for sale at: www.everyonediesthebook.com. Also available at Amazon
Mourning Jewelry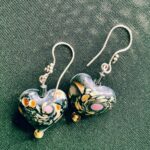 We offer a way to memorialize your loved one or treasured pet with a piece of handmade jewelry.  When people comment on it and the wearer can say for example "I received this when my mother died" which opens the conversation about this loss. All our jewelry is made with semi-precious stones and beads, vintage beads, and pearls. You can choose between earrings or bracelets and the color family. Learn More
Make a Tax-Deductible Donation Here:
Subscribe & Hit That Bell So You Don't Miss a Podcast!
You'll also be eligible for a monthly drawing!