Should someone ever die alone? Being with someone when they die can be a very spiritual experience for many people. For others, it just feels like the right thing to do. Learn what you can do to be with someone during their last moments of living.
In this episode:
01:02 – Recipe of the week, Smoked Salmon Dip
03:16 – The Charitable Brothers of Saint Eloi
07:07 – No One Dies Alone – how you can make a difference
17:15 – Flash Mob Funeral
22:20 – Outro, with Emily Dickenson's "Going to Heaven!"
An Honorable Gift
There are many people who want to be in the room to witness the miracle of childbirth. So should it be with people during the miracle of death. Not that it's easy, and not its on anyone's to do list, but because death is a sacred passing and taking the time to honor this and hold a person's hand is a phenomenal gift. Especially for "elder orphans" who outlived family members or distanced geographically or emotionally who have no one beside them as they go on. The person who sits at the bedside offers the gift of a dignified death, and often have a profound experience in return.
No One Dies Alone
The No One Dies Alone movement was started by Sandra Clarke – a nurse who despite her best efforts, was unable to be with a patient that requested her to be with him at the moment of his death. She was "overcome with guilt and frustration" and set out to do something about it, creating the No One Dies Alone (NODA) movement. Hospital volunteers comfort dying patients in their final hours sit with dying patients who are on their own.
What do you say and do as someone is dying?
Listen to the episode to learn several tips. The most important thing is to be there.
Resources:
Related Podcasts:
Want an Unusual Funeral? Try a Flash Mob!
The BBC Reported about a woman "broke tradition" by planning her funeral with hidden surprises, which included a flash-mob dance to Another One Bites the Dust, by Queen.
Sandie Wood, 65, from Bristol, died of tongue cancer on 19 September, and was one of tens of thousands of people that contracted hepatitis C in the 1970s and 80s after being given infected blood. "She was one of a kind, so she left the world how she lived it," said best friend, Sam Ryalls.

Sandie's attitude and that of her friends interviewed in the video is a great display of what a "celebration of life" can really be. We hope it inspires you!
Emily Dickenson – "I'm Going to Heaven!"
Charlie recited this poem at the end of the podcast. If you're wanting to see it for yourself, here it is.
Going to Heaven!
by Emily Dickinson

Going to Heaven!
I don't know when,
Pray do not ask me how, –
Indeed I'm too astonished
To think of answering you!
Going to Heaven! –
How dim it sounds!
And yet it will be done
As sure as flocks go home at night
Unto the shepherd's arm!

Perhaps you're going too!
Who knows?
If you should get there first
Save just a little place for me
Close to the two I lost!
The smallest "robe" will fit me,
And just a bit of "crown";
For you know we do not mind our dress
When we are going home.

Going to Heaven!
I'm glad I don't believe it
For it would stop my breath,
And I'd like to look a little more
At such a curious earth!
I am glad they did believe it
Whom I have never found
Since the mighty autumn afternoon
I left them in the ground.
Recipe of the Week
This week we bring you a delicious smoked salmon dip courtesy Delish. Get the full recipe and video here.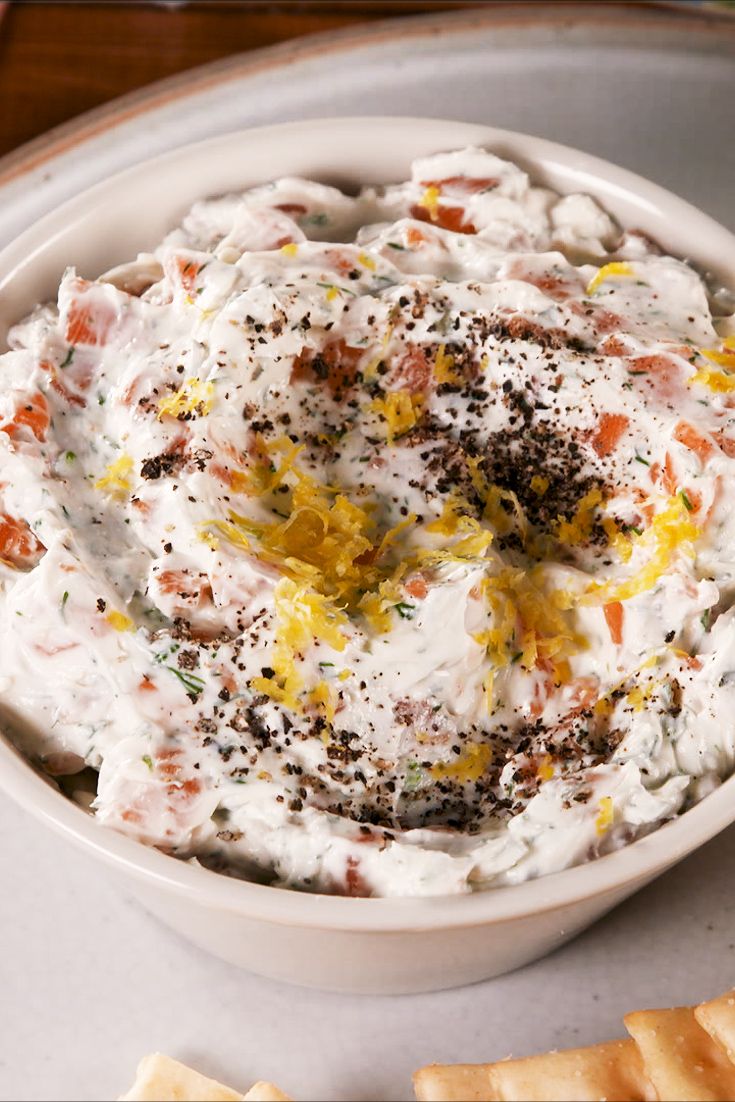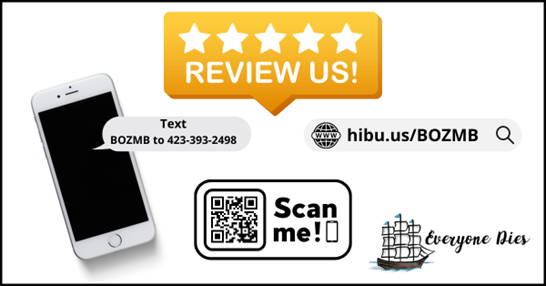 As a songwriter, 'Everyone Dies' is inviting you to showcase your original work on an upcoming podcast.
There are many wonderful songs that could be played at a funeral. We also know there are songs that could be played, but are cringeworthy (e.g. Ding Dong the Witch is Dead; Another One Bites the Dust; Ring of Fire, etc.).
We are inviting you to send us a recording of two of your original songs (i.e. that could be played at a funeral, one that is appropriate, one that is likely not) to be included in the third half of the 'Everyone Dies' podcast. We will include as many artists over the next year (maybe longer if we are enjoying the segment) as possible.
What we need:
Go to this link, fill out the form and submit it along with your two original songs in .wav or .mp3 format (i.e. two original songs that could be played at a funeral, one that is appropriate, one that is likely not). We will screen them and let you know what week your work will be included. We will include all your information in our show notes so people can purchase your recordings.
From Everyone Dies:
Everyone Dies: and yes, it is normal!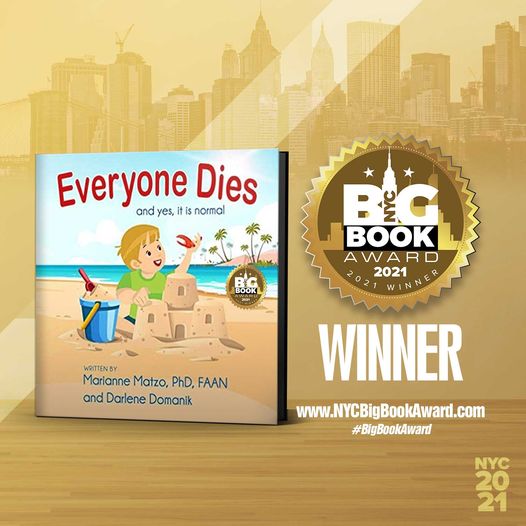 Everyone Dies (and yes, it is normal) is a story about a young boy named Jax who finds something special on the beach where he and his grandpa Pops are enjoying a wonderful day. Pops helps Jax understand that death is a normal part of life. This book provides an age appropriate, non-scary, comfortable way to introduce the important topic of mortality to a preschool child. Its simple explanation will last a lifetime. Autographed copies for sale at: www.everyonediesthebook.com. Also available at Amazon
Mourning Jewelry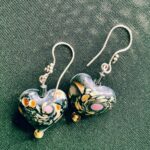 We offer a way to memorialize your loved one or treasured pet with a piece of handmade jewelry.  When people comment on it and the wearer can say for example "I received this when my mother died" which opens the conversation about this loss. All our jewelry is made with semi-precious stones and beads, vintage beads, and pearls. You can choose between earrings or bracelets and the color family. Learn More
Make a Tax-Deductible Donation Here:
Subscribe & Hit That Bell So You Don't Miss a Podcast!
You'll also be eligible for a monthly drawing!