What is involved in coming home and living after a lung transplant? Learn from this week's guest.
Stevan Lemke was diagnosed with idiopathic pulmonary fibrosis (IPF) and had a double lung transplant 7 years ago. We had the pleasure of doing three interviews with Stevan as he shared about being diagnosed with idiopathic pulmonary fibrosis (Courage in the Face of Lung Disease) and the process of being evaluated for a lung transplant, the wait, the surgery, and the postoperative experience (What is Involved in an Organ Transplant?)

In this interview Stevan talks about what happens after you return home with your new lungs. He talks openly about his experience with a complex medication regimen, immunosuppression, and increased risk for skin cancer.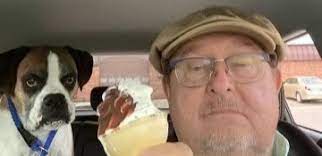 Honoring Stevan
The two years of COVID were hard for Steven; he had COVID twice with long stays in the hospital. He also had skin cancer and bladder cancer. Cancers can happen because of an organ transplant.  Stevan died at age 69 on March 26, 2022.

Stevan spent a lot of his time helping other people learn about and cope with IPF.  He was very open in talking about IPF and the lung transplant process. At the time of this post, Stevan reached well over 700 listeners with his interviews…and his impact and legacy will continue to grow. Thank you Stevan for your courage and openness!
Related E1D Content:
Recipe of the Week
We are going to be sharing with you a new series about funeral rituals and customs from around the world which, of course, will include funeral food. Remember we are talking in generalities, so if you are from one of the groups we talk about and you say, "oh, we don't do that" we know there is a lot of variability in how people do things at a funeral.
Reference:
Be sure to check out the book by Lisa Rogek titled Death Warmed Over: Funeral Food, Rituals, and Customs from Around the World.
This week we talked about African American traditions, and accordingly, are bringing you a soul food recipe: Smothered Chicken from the Soul Food Pot. It's a stove top fried chicken topped with a gravy made with chicken broth, chicken bouillon, heavy whipping cream, onion, garlic, paprika, and red pepper. You can get this wonderful recipe here!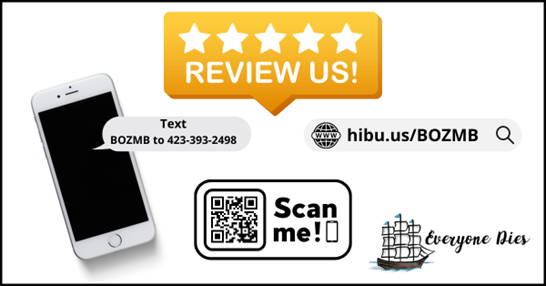 ---

As a songwriter, 'Everyone Dies' is inviting you to showcase your original work on an upcoming podcast.
There are many wonderful songs that could be played at a funeral. We also know there are songs that could be played, but are cringeworthy (e.g. Ding Dong the Witch is Dead; Another One Bites the Dust; Ring of Fire, etc.).
We are inviting you to send us a recording of two of your original songs (i.e. that could be played at a funeral, one that is appropriate, one that is likely not) to be included in the third half of the 'Everyone Dies' podcast. We will include as many artists over the next year (maybe longer if we are enjoying the segment) as possible.
What we need:
Go to this link, fill out the form and submit it along with your two original songs in .wav or .mp3 format (i.e. two original songs that could be played at a funeral, one that is appropriate, one that is likely not). We will screen them and let you know what week your work will be included. We will include all your information in our show notes so people can purchase your recordings.
From Everyone Dies:
Everyone Dies: and yes, it is normal!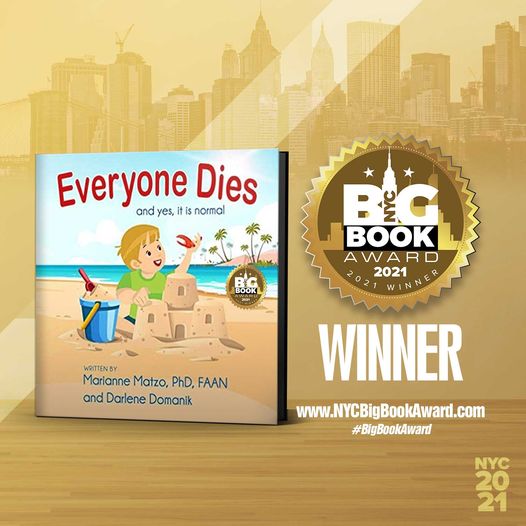 Everyone Dies (and yes, it is normal) is a story about a young boy named Jax who finds something special on the beach where he and his grandpa Pops are enjoying a wonderful day. Pops helps Jax understand that death is a normal part of life. This book provides an age appropriate, non-scary, comfortable way to introduce the important topic of mortality to a preschool child. Its simple explanation will last a lifetime. Autographed copies for sale at: www.everyonediesthebook.com. Also available at Amazon
Mourning Jewelry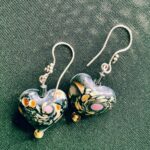 We offer a way to memorialize your loved one or treasured pet with a piece of handmade jewelry.  When people comment on it and the wearer can say for example "I received this when my mother died" which opens the conversation about this loss. All our jewelry is made with semi-precious stones and beads, vintage beads, and pearls. You can choose between earrings or bracelets and the color family. Learn More
Make a Tax-Deductible Donation Here:
Subscribe & Hit That Bell So You Don't Miss a Podcast!
You'll also be eligible for a monthly drawing!