Grief is work, and as we learn, escaping it can have consequences, even for a superhero.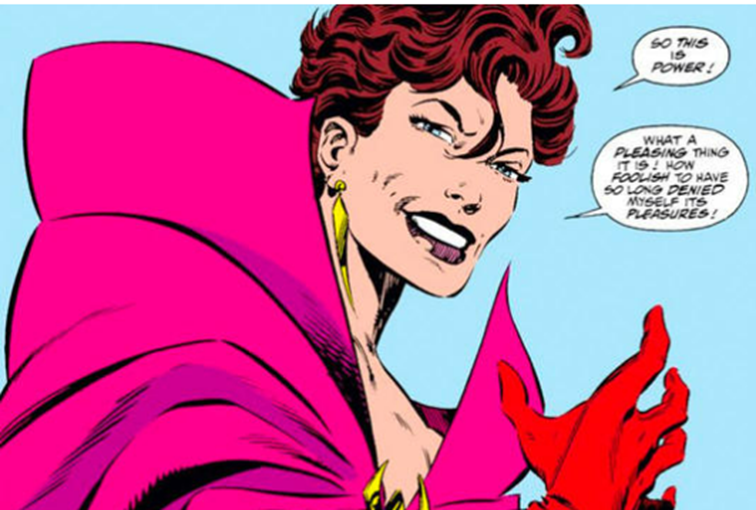 How would you manage your grief if you had superpowers? In our continuing discussion about grief and how to survive it, we are turning to a Disney+ superhero sitcom series, WandaVision. 

Even though superheroes are superhuman, they are still human. Thor is depressed, Iron Man is prone to panic attacks, and the Scarlet Witch is grieving the death of her brother and husband. This week we are talking about her approach to grieving…which may not be the best!

Claire also joins us – fresh from her assignment to watch the series – to share what she would do if she had superpowers.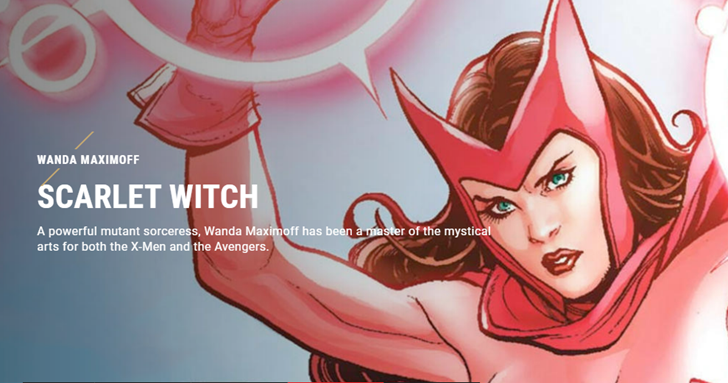 References:
Resources:
Related Content for this Episode:
Grief from Suicide
Charlie read you an anonymous letter that was recently published in The Havok Journal entitled Dear Dad: A Son's Letter to His Father After His Suicide.
"Five more minutes!" you would tell me as I swung on the monkey bars at the playground after a harrowing day of second grade.

"Five more minutes!" you'd holler down to my playroom to prepare me for the daunting task of brushing my teeth and going to bed.

"Five more minutes till the train leaves for school, Bubs." That was the fourth to last sentence you said to me that day. "I love you so much" was the last.

It was always five more minutes. Is that what Grandpa taught you to do to set your expectations of me? 

I remember getting done with school and Aunt Katie was there to pick me up. She did that sometimes, but her face looked weird that day. I didn't think to ask why. I was seven years old.

We went to grab some ice cream. She was quiet the whole time but I didn't think to ask about that either. I always picked chocolate chip cookie dough. That was my favorite because it was your favorite. We'd always save all the cookie dough bites for the end of the bowl. You taught me to save the best for last.

That was the last time I ever had ice cream.

When Aunt Katie finally got me home, cops drove away from our house. They never came there. I wondered why they were there. Grandma was on the porch swing that you built. She summoned me over and started whimpering as she gave me a hug. Aunt Katie started crying too.

Then Mom and Grandpa came out of our garage, Mom was puffy-faced with red eyes and hugged me so hard I could barely breathe. That was the last hug where I really ever felt safe.

…. frankly, it's the last hug that I ever really felt.

When they told me that you died and went to heaven, I didn't understand that I'd never see you again at that moment. I would never hear you say, "five more minutes, Bubs." I would never see your face light up when I finally read a full page in Captain Underpants without your help. I would never race you to my classroom. I would never sit in your lap and help you drive. I would never hear "I love you" from your own lips again.

I'm forever stuck at 7 years old wondering if you'd be proud of me now.

We had to move from the house because mom started having these panic episodes every time she looked at your shop in the backyard.

That's where you did it.

I always wonder what would have happened if you waited five more minutes. Would you have done it still? Did you even think about me? I always felt that I did something wrong that morning. What if I didn't make you wait for five more minutes?

I didn't have you at my football games.

You didn't have my back when I got in my first bloody fight with the school bully.

You didn't punish me for getting a D in algebra in 8th grade.

It wasn't until high school that I realized I was more of a man than the rest of my peers.

Your suicide made me grow up quickly.

You weren't there to teach me how to drive on the highway.

You weren't there when I barely graduated college.

You weren't there when my first girlfriend broke up with me. 

You didn't teach me how to take care of your car.

You didn't teach me how to deal with days that really sucked. There are so many days that suck. Mom calls it chronic depression.

Thank you for that.

You weren't there for a beer when I turned 21. Nor were you there for a celebratory drink when I got my first promotion at my first "big-boy" job.

You haven't been there every single time someone asks in small talk, "so, what does your dad do?" Or " is your dad coming?" And you definitely don't see the empty pity that crosses their face when I say that my dad died when I was a kid.

"Oh! I'm so sorry for your loss!" They say. I loathe the pity. Imagine if they knew how it happened.

Did you know you increased my own chance of death by suicide ten-fold too? That's statistically proven, Dad.

"I'm sorry… I'm angry. I love you."

That was the note that you scribbled as if you were in a hurry. Why couldn't you have waited five more minutes and wondered what MY life would be without you? Five minutes, Dad.

Maybe you would still be here so I could tell you that you have a granddaughter on the way.

Because of you, I have no idea how to be her father. All I know is I won't leave her as you left me. 

Every time a big momentous event comes up in my life, you come back to my mind. I'm tired, Dad.

Twenty-eight years later and I still wish 7-year-old me had spent those last measly five minutes with you.

I needed you then. I need you still.

Why did you do this to us? 

I miss you.

Suicide Prevention
September is National Suicide Prevention Month, and it's a good time to pause and reflect on how we as a community can prevent it.

According to the CDC Suicide is the 12th leading cause of death in the United States. in 2020 12.2 adults seriously thought about suicide and nearly 46,000 people died. See the video below for ways anyone can make a difference.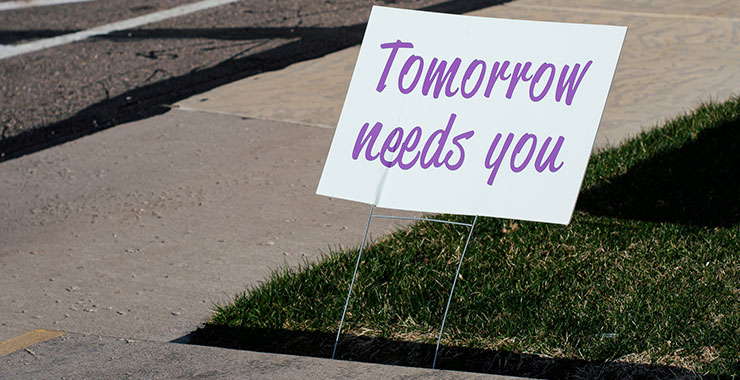 Be the one to…
#BeThe1To is the 988 Suicide & Crisis Lifeline's message for National Suicide Prevention Month and beyond, which helps spread the word about actions we can all take to prevent suicide:
Ask: Research shows people who are having thoughts of suicide feel relief when someone asks after them in a caring way. Findings suggest acknowledging and talking about suicide may reduce rather than increase suicidal ideation.
Be There: Individuals are more likely to feel less depressed, less suicidal, less overwhelmed, and more hopeful by after speaking to someone who listens without judgment.
Keep Them Safe: A number of studies have indicated that when lethal means are made less available or less deadly, suicide rates by that method decline, and frequently suicide rates overall decline.
Help Them Stay Connected: Studies indicate that helping someone at risk create a network of resources and individuals for support and safety can help them take positive action and reduce feelings of hopelessness.
Follow Up: Studies have also shown that brief, low cost intervention and supportive, ongoing contact may be an important part of suicide prevention, especially for individuals after they have been discharged from hospitals or care services.

Recipe of the week
This recipe sounds wickedly good…it is a casserole that features caramelized sweet Vidalia onions paired with sour cream and two types of cheese, plus a Ritz cracker crust. You can get the recipe right here from Grits and Pine Cones!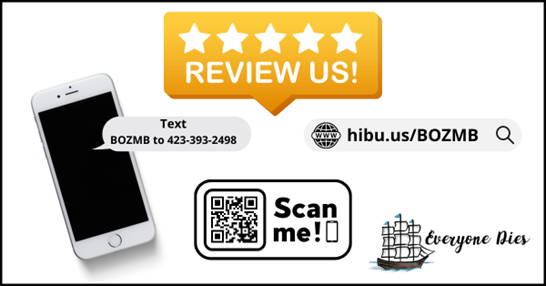 ---

As a songwriter, 'Everyone Dies' is inviting you to showcase your original work on an upcoming podcast.
There are many wonderful songs that could be played at a funeral. We also know there are songs that could be played, but are cringeworthy (e.g. Ding Dong the Witch is Dead; Another One Bites the Dust; Ring of Fire, etc.).
We are inviting you to send us a recording of two of your original songs (i.e. that could be played at a funeral, one that is appropriate, one that is likely not) to be included in the third half of the 'Everyone Dies' podcast. We will include as many artists over the next year (maybe longer if we are enjoying the segment) as possible.
What we need:
Go to this link, fill out the form and submit it along with your two original songs in .wav or .mp3 format (i.e. two original songs that could be played at a funeral, one that is appropriate, one that is likely not). We will screen them and let you know what week your work will be included. We will include all your information in our show notes so people can purchase your recordings.
From Everyone Dies:
Everyone Dies: and yes, it is normal!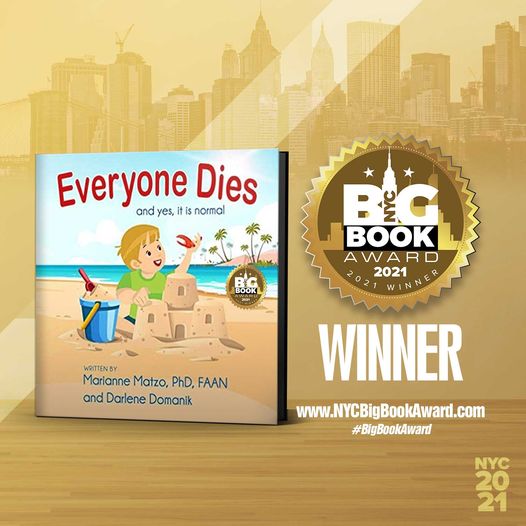 Everyone Dies (and yes, it is normal) is a story about a young boy named Jax who finds something special on the beach where he and his grandpa Pops are enjoying a wonderful day. Pops helps Jax understand that death is a normal part of life. This book provides an age appropriate, non-scary, comfortable way to introduce the important topic of mortality to a preschool child. Its simple explanation will last a lifetime. Autographed copies for sale at: www.everyonediesthebook.com. Also available at Amazon
Mourning Jewelry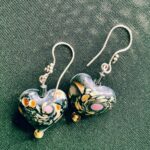 We offer a way to memorialize your loved one or treasured pet with a piece of handmade jewelry.  When people comment on it and the wearer can say for example "I received this when my mother died" which opens the conversation about this loss. All our jewelry is made with semi-precious stones and beads, vintage beads, and pearls. You can choose between earrings or bracelets and the color family. Learn More
Make a Tax-Deductible Donation Here:
Subscribe & Hit That Bell So You Don't Miss a Podcast!
You'll also be eligible for a monthly drawing!