What is a grief dream?
A grief dream is a dream that occurs after the death of a human or animal.  They can also be called bereavement dreams, dreams after loss, dreams of the deceased, dreams of the dead, visitation dreams. 
Why are these dreams important?
Dreams represent our waking lives and are a way to process grief. There may be circumstances related to the death that has left us feeling as though things are unfinished.  This is especially true in the case of a sudden death where we were unable to say good-bye, or I love you leaving us with a sense of unrest and not at peace.

We can process problems in our waking life while we are asleep. Some of the research about grief dreams has been done by Dr. Joshua Black in Canada. Dr. Black talks about the common forms of death dreams and even how you can shape them! A link to his dream builder worksheet is in the resources and also here.

To learn more, listen to our full episode. You can also watch the Healing Squad episode that included Dr. Black to share more Death Dreams.
The Healing Squad is on Instagram Live every Wednesday at 9:00pm Eastern and features Claire Lucky, Anita Meyers, and Dr. Matzo.
Related E1D Content:
References:
Garfield, Patricia (1996). Dreams in Bereavement. Deidre Barnett (Ed) Trauma and Dreams pp.186-211. Cambridge Massachusetts: Harvard University Press.
Dreams and Grief: https://www.psychologytoday.com/us/blog/understanding-grief/201904/dreams-and-grief
Wright, Scott, Kerr,C.W., Doroszczuk, Kuszczak, N.M., Hang, P.C.,& Luczkiewicz,D.L. (2014) The Impact of Dreams of the Deceased on Bereavement: A Survey of Hospice Caregivers. American Journal of Hospice and Palliative Medicine. vol.31, 2pp. 132-138. https://doi.org/10.1177/1049909113479201.
Resources:        
Music to Wake the Dead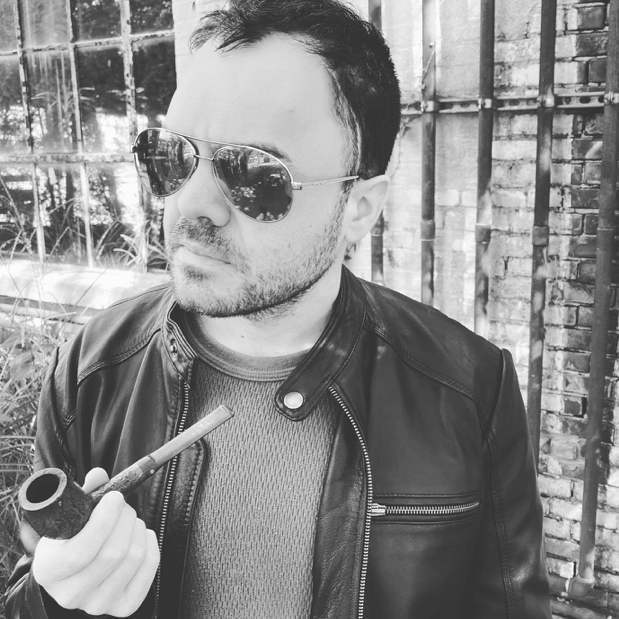 This week we feature The Rhythm Bullies, a rock 'n' roll band formed in Nashville by singer and guitarist Sebastian Mogan. With their infectious and unconventional melodies, grooves reminiscent of 80s post -punk and goth, the Rhythm Bullies dazzle the listener with eclectic instrumentation and captivating lyrics that tackle subjects ranging from post-modern thought to illness and political opportunism. 
DYSNOMIA

Dysnomia, 
Hell is empty
Look around you
The fool at the gate was seduced by the snake
The devils have come and they don't want cake
This is the death party
Bring a stone

Pre chorus:
What's dry will burn easy like Our Lady in modernity
Chorus: Dysnomia, Dysnomia, Dysnomia, Dysnomia, Dysnomia, Dysnomia, Dysnomia, Dysnomia, 

Verse 2:
You're invited to the masquerade
We'll waltz Matilda to her grave 
And what was will be what falls to me
Love on trial
A postmodern sin
Pre chorus:
Distorted cognition
Am I awake?
Are you awake?

Corus:, Dysnomia, Dysnomia, Dysnomia, Dysnomia, Dysnomia, Dysnomia, Dysnomia, Dysnomia, 

Bridge:
Words like bullets from a gun
Now their ammunition's trite
A leaf of Thoreau can't fight back
Finish this story cause the, earth'ss, going red

Chorus:, Dysnomia, Dysnomia, Dysnomia, Dysnomia, Dysnomia, Dysnomia, Dysnomia

Have a song you would like to submit?
As a songwriter, 'Everyone Dies' is inviting you to showcase your original work on an upcoming podcast.
There are many wonderful songs that could be played at a funeral. We also know there are songs that could be played, but are cringeworthy (e.g. Ding Dong the Witch is Dead; Another One Bites the Dust; Ring of Fire, etc.).
We are inviting you to send us a recording of two of your original songs (i.e. that could be played at a funeral, one that is appropriate, one that is likely not) to be included in the third half of the 'Everyone Dies' podcast. We will include as many artists over the next year (maybe longer if we are enjoying the segment) as possible.
What we need:
Go to this link, fill out the form and submit it along with your two original songs in .wav or .mp3 format (i.e. two original songs that could be played at a funeral, one that is appropriate, one that is likely not). We will screen them and let you know what week your work will be included. We will include all your information in our show notes so people can purchase your recordings.
Recipe of the Week
If you follow our podcast, you'll know Charlie just can't say cinnamon! Marianne looks far and wide for recipes featuring this nefarious ingredient just to see him squirm, and maybe give you a laugh! So we feature cimmamom strufel…no that's not it…how about Stuffed Cinnamon Streusel Muffins. Say that 5 times fast and let us know what you come up with!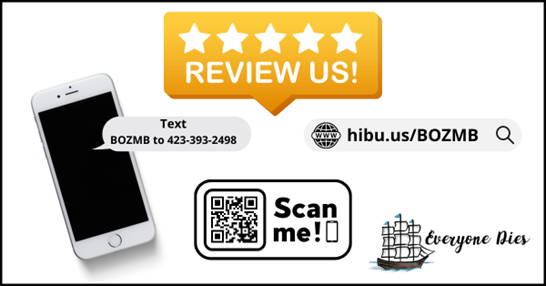 ---

From Everyone Dies:
Everyone Dies: and yes, it is normal!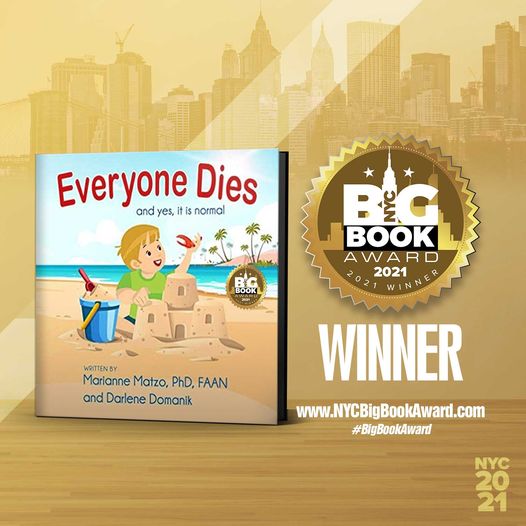 Everyone Dies (and yes, it is normal) is a story about a young boy named Jax who finds something special on the beach where he and his grandpa Pops are enjoying a wonderful day. Pops helps Jax understand that death is a normal part of life. This book provides an age appropriate, non-scary, comfortable way to introduce the important topic of mortality to a preschool child. Its simple explanation will last a lifetime. Autographed copies for sale at: www.everyonediesthebook.com. Also available at Amazon
Mourning Jewelry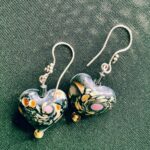 We offer a way to memorialize your loved one or treasured pet with a piece of handmade jewelry.  When people comment on it and the wearer can say for example "I received this when my mother died" which opens the conversation about this loss. All our jewelry is made with semi-precious stones and beads, vintage beads, and pearls. You can choose between earrings or bracelets and the color family. Learn More
Make a Tax-Deductible Donation Here:
Subscribe & Hit That Bell So You Don't Miss a Podcast!
You'll also be eligible for a monthly drawing!