Kicked the bucket, Pushing up daises, Passed on…why do we struggle to say they "Died"?
In American society we are often evasive about talking about death. Died is The "Verb That Must Not Be Used." We can say that the reason we do this is to be sensitive to other's feelings, when it may be our own feelings we are protecting. We don't want to appear rude, blunt, and insensitive.
Is there a pleasant way to say they died?
We use euphemisms to eliminate discomfort for both the giver and receiver of the news. A euphemism is a figure of speech that indicates a more pleasant way of saying something. It is a literary device used to get the message across without using harsh words.

The Parrot Sketch (see video below) gives us a few ways to say someone has died, and we've posted a link for 200 other ways to say someone died instead of just saying they died.  By not saying died we attempt to make death sound less cold, gentler, and not so harsh.
Using the actual words for death and died are important
Marianne has always been a proponent of saying it like it is, but it's especially important with children. Euphemisms such as "she went to sleep" or "we lost Uncle Jimmy" can cause long-term fears and misconceptions for children. Not sure what they'll understand? Listen to our podcasts about what children understand about death by age and how to talk to them about death.
Resources:
Related Podcasts for this Episode:
Recipe of the Week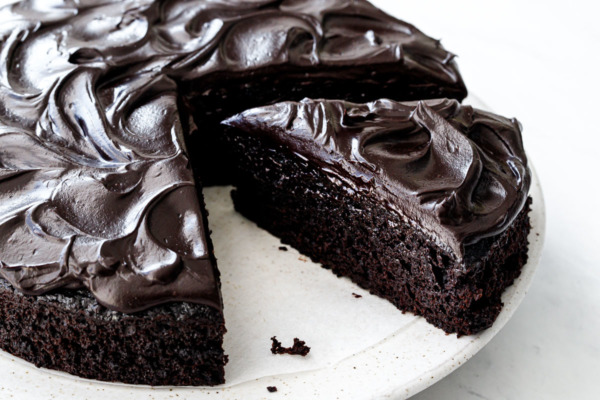 This week we bring you a decadent dark (almost black!) chocolate cake as if it came straight from Dracula's kitchen. It has a sour cream base to make it extra moist and keep the sweetness from being overpowering. Enough to read about…now go get that recipe from Love and Olive Oil.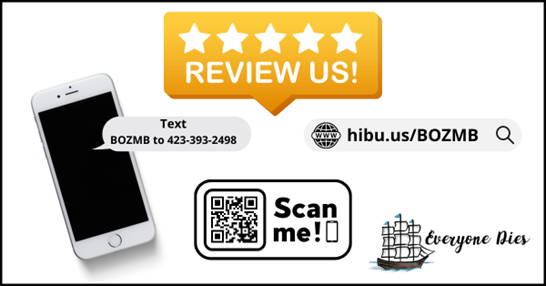 ---

As a songwriter, 'Everyone Dies' is inviting you to showcase your original work on an upcoming podcast.
There are many wonderful songs that could be played at a funeral. We also know there are songs that could be played, but are cringeworthy (e.g. Ding Dong the Witch is Dead; Another One Bites the Dust; Ring of Fire, etc.).
We are inviting you to send us a recording of two of your original songs (i.e. that could be played at a funeral, one that is appropriate, one that is likely not) to be included in the third half of the 'Everyone Dies' podcast. We will include as many artists over the next year (maybe longer if we are enjoying the segment) as possible.
What we need:
Go to this link, fill out the form and submit it along with your two original songs in .wav or .mp3 format (i.e. two original songs that could be played at a funeral, one that is appropriate, one that is likely not). We will screen them and let you know what week your work will be included. We will include all your information in our show notes so people can purchase your recordings.
From Everyone Dies:
Everyone Dies: and yes, it is normal!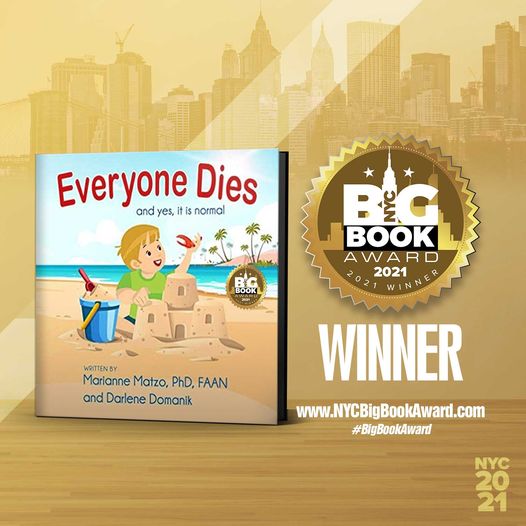 Everyone Dies (and yes, it is normal) is a story about a young boy named Jax who finds something special on the beach where he and his grandpa Pops are enjoying a wonderful day. Pops helps Jax understand that death is a normal part of life. This book provides an age appropriate, non-scary, comfortable way to introduce the important topic of mortality to a preschool child. Its simple explanation will last a lifetime. Autographed copies for sale at: www.everyonediesthebook.com. Also available at Amazon
Mourning Jewelry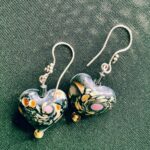 We offer a way to memorialize your loved one or treasured pet with a piece of handmade jewelry.  When people comment on it and the wearer can say for example "I received this when my mother died" which opens the conversation about this loss. All our jewelry is made with semi-precious stones and beads, vintage beads, and pearls. You can choose between earrings or bracelets and the color family. Learn More
Make a Tax-Deductible Donation Here:
Subscribe & Hit That Bell So You Don't Miss a Podcast!
You'll also be eligible for a monthly drawing!