We all need advance planning, but it can be especially important for LQBTQ+ individuals. This is the second in our series on end-of-life issues for people in the LGBTQIA+ community. While there is an abundance of information about advance care planning and end of life care in nuclear families and heterosexual couples, there is little information to guide people of diverse sexual orientations and/or gender identities.
With the right information and legal steps in place, one's identity and wishes can be honored through the end of life and dying processes. Ezra Salter – creator of the Louisiana LGBTQ+ End of Life Guide – talks about the questions you need to ask and things to consider for advance planning.
Do I need to plan?
Advance planning is important for everyone, but even more important for those in alternative situations such as the LGBTQ+ population. This is often due to state limitations for unmarried couples and non-nuclear families, not to mention tricky situations such as estrangement from the very people who may be entrusted with the decisions if you should die.
It may be easy to push this off, but when you're healthy is the best time. Our guest Ezra is only 31 years old, but as a funeral director, feels these are important considerations. A close call with a house fire brought questions forward for Ezra. Would they be buried next to their wife of 3 years, partner for 10? Did anyone even know this wish? Would they carry it out? As a funeral director, they set out to create this guide to help others prepare.
There have also been many stories where estranged family chose things completely different from what the individual would have wanted – but without planning, this is where decisions could fall as dictated by state law.
From the guide:
"Many are unprepared for the issues that attend the end of life. The lesbian, gay, bisexual, transgender, queer, intersex, asexual community can be even more at risk of experiencing discrimination and disenfranchisement. The goal of this guide is to close the gap of information on end of life care for the LGBTQIA+ community, since much of the existing information is directed toward heterosexual couples and nuclear families. In addition, the guide identifies key areas of risk within the legal system for those of diverse sexual orientations and/or gender identities. With the right information and legal steps in place, one's identity and wishes can be honored through the end of life and dying processes."
You can view or download the guide here. Many of the resources are Louisiana-specific, but others are, universal or will at least guide you on questions to ask in your own state or country.
What do I need to know for advance planning?
Listen to the interview to learn about advance directives, legal disposition representative, legal names and death certificate, burial plans, and estate planning. And be sure to check out all these great resources!
Resources:
References:
Related Podcasts:
Ahead of Its Time
Charlie reported on the Institute for Sexual Science, founded in founded in Germany in 1919 by Dr. Magnus Hirschfeld, a leading researcher of sex, sexuality, and gender. The Institute's foundation was the first attempt at establishing sexual science. Did you know that pre-Nazi Berlin experienced a surprising amount of sexual freedom?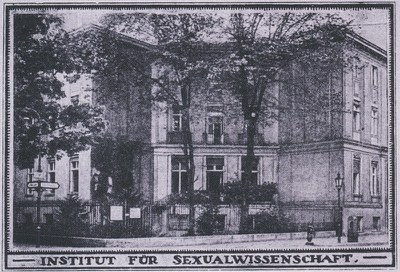 The institute was home to the first museum, library and archives anywhere in the world to give a prominent place to the history and culture of homosexual, transgender and intersex people. During the Weimar Republic (Germany's democratic government from 1918 to 1933), the establishment drew wide media attention, gaining visibility as a provider of medical and psychosocial services and as a destination for researchers, curious locals and international tourists. According to the Hirschfeld archives today, "More than 40 people worked at the Institute in many different fields: research, sexual counselling, treatment of venereal diseases and public sex education."
The Nazis looted the institute and tossed many of the works into the flames of a book-burners fire on May 10th, 1933; it was later forced to close.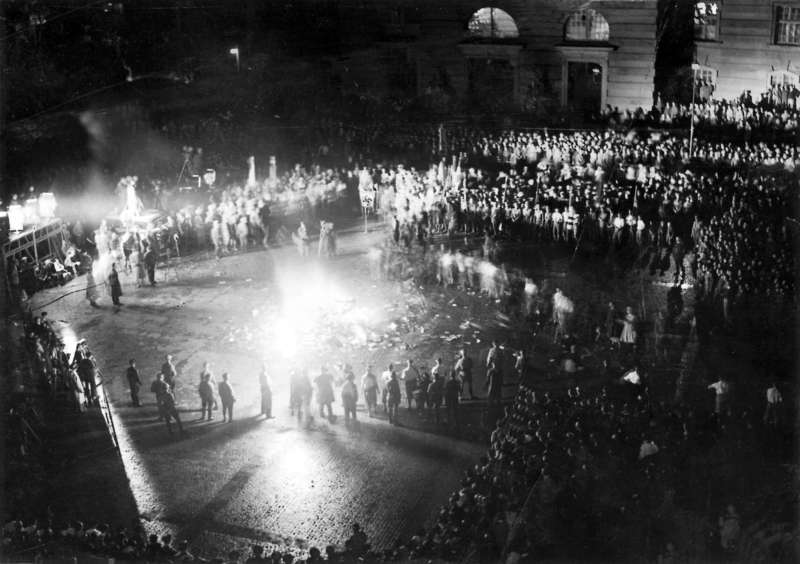 To read more:
Recipe of the Week
Need something to spruce up your gatherings? We have a festive rainbow sprinkle cake this week for you. It's a white sour cream cake loaded with funfetti. Learn to make it at Sprinkle Bakes.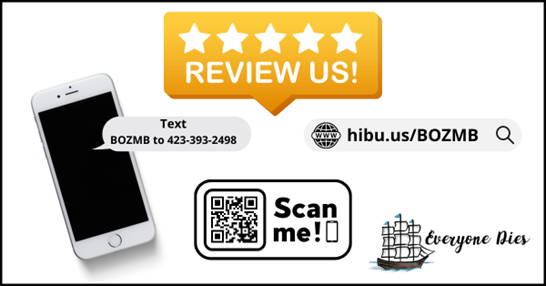 ---

As a songwriter, 'Everyone Dies' is inviting you to showcase your original work on an upcoming podcast.
There are many wonderful songs that could be played at a funeral. We also know there are songs that could be played, but are cringeworthy (e.g. Ding Dong the Witch is Dead; Another One Bites the Dust; Ring of Fire, etc.).
We are inviting you to send us a recording of two of your original songs (i.e. that could be played at a funeral, one that is appropriate, one that is likely not) to be included in the third half of the 'Everyone Dies' podcast. We will include as many artists over the next year (maybe longer if we are enjoying the segment) as possible.
What we need:
Go to this link, fill out the form and submit it along with your two original songs in .wav or .mp3 format (i.e. two original songs that could be played at a funeral, one that is appropriate, one that is likely not). We will screen them and let you know what week your work will be included. We will include all your information in our show notes so people can purchase your recordings.
From Everyone Dies:
Everyone Dies: and yes, it is normal!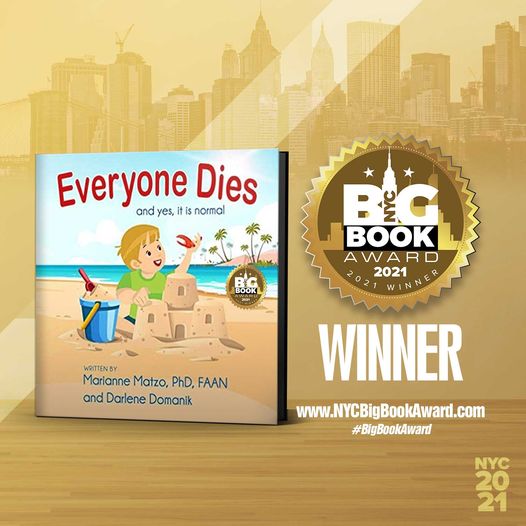 Everyone Dies (and yes, it is normal) is a story about a young boy named Jax who finds something special on the beach where he and his grandpa Pops are enjoying a wonderful day. Pops helps Jax understand that death is a normal part of life. This book provides an age appropriate, non-scary, comfortable way to introduce the important topic of mortality to a preschool child. Its simple explanation will last a lifetime. Autographed copies for sale at: www.everyonediesthebook.com. Also available at Amazon
Mourning Jewelry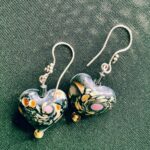 We offer a way to memorialize your loved one or treasured pet with a piece of handmade jewelry.  When people comment on it and the wearer can say for example "I received this when my mother died" which opens the conversation about this loss. All our jewelry is made with semi-precious stones and beads, vintage beads, and pearls. You can choose between earrings or bracelets and the color family. Learn More
Make a Tax-Deductible Donation Here:
Subscribe & Hit That Bell So You Don't Miss a Podcast!
You'll also be eligible for a monthly drawing!