Is there a tattoo special to you? You may be surprised to learn it can be preserved as museum-quality art after death! Learn all about how in this episode.
Why would someone want to preserve a tattoo?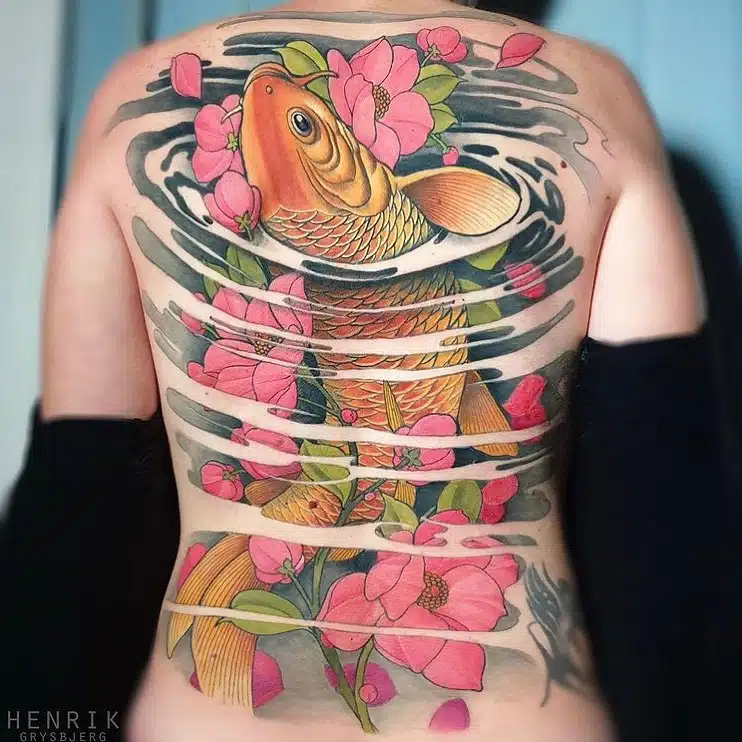 Tattoos have become mainstream and often are seen as art and a way of self-expression. 26% of Americans have more than 1 tattoo and 17% have several tattoos. Millennials have the highest share of tattoos in comparison to any other generation; 41% of Millennials have one or more tattoos, compared to 32% of Gen X and 13% of Baby Boomers.
When we die our tattoo art is disposed with our remains. Until now.  Our guest this episode is Kyle Sherwood, who along with his father, Mike, has pioneered a modern method of tattoo preservation. Funeral laws in 49 states — the exception is Washington — allow tattoo preservation practice.
How do they preserve the tattoos?
The company worked hard to make the skin look like parchment in the final product. They frame it in a sealed, archival quality frame with UV protection, ready for decades of preservation.
Kyle shared how they perfected their proprietary process. They send a kit to morticians who remove special tattoos and send them back to Save My Ink Forever for processing.
Is this something that interests you? Listen to more details in our chat with Kyle Sherwood of Save My Ink Forever.
To find out more visit Save My Ink Forever's website, or follow them on Instagram @savemyink4ever
Related Episodes:
References:
Resources:
Remembering Tony Bennett
Tony Bennett started out as a singing waiter in Queens and continued his singing career until 2021 with a final concert at Radio City Music Hall.  In between he had an incredible music career. He was a painter and had many of his pieces displayed in museums.
In 2016 he was diagnosed with Alzheimer's Disease but continued to perform and record albums.  His last two albums were recorded with Lady Gaga, who he met in 2011, and they became very close friends.  In fact, he drew the tattoo she has on her right arm. She wanted a remembrance of their time together, so he sketched Miles Davis' trumpet and had his last name, Benedetto, tattooed under it. Mr. Bennett died in July (2023) at age 96.
Recipe of the Week
In memory of Tony Bennett, who left his heart in San Francisco, we have a symbol of the town from TV commercials long ago…HOMEMADE Rice-A-Roni. Why would you make it instead of buying from a store? You get all that nostalgic goodness without the preservatives! Head to Mary's Nest for the recipe!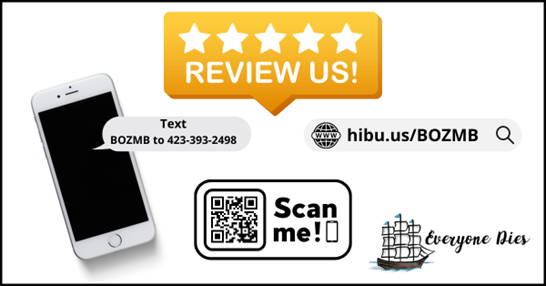 ---

Calling All Songwriters!!!
As a songwriter, 'Everyone Dies' is inviting you to showcase your original work on an upcoming podcast.

There are many wonderful songs that could be played at a funeral. We also know there are songs that could be played, but are cringeworthy (e.g. Ding Dong the Witch is Dead; Another One Bites the Dust; Ring of Fire, etc.).

We are inviting you to send us a recording of two of your original songs (i.e. that could be played at a funeral, one that is appropriate, one that is likely not) to be included in the third half of the 'Everyone Dies' podcast. We will include as many artists over the next year (maybe longer if we are enjoying the segment) as possible.

What we need:
Go to this link, fill out the form and submit it along with your two original songs in .wav or .mp3 format (i.e. two original songs that could be played at a funeral, one that is appropriate, one that is likely not). We will screen them and let you know what week your work will be included. We will include all your information in our show notes so people can purchase your recordings.
From Everyone Dies:
Everyone Dies: and yes, it is normal!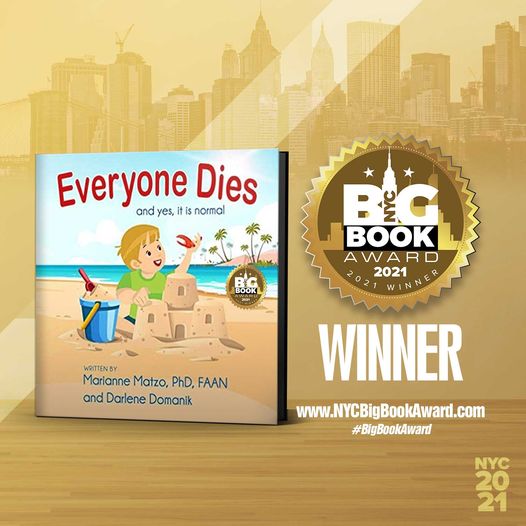 Everyone Dies (and yes, it is normal) is a story about a young boy named Jax who finds something special on the beach where he and his grandpa Pops are enjoying a wonderful day. Pops helps Jax understand that death is a normal part of life. This book provides an age appropriate, non-scary, comfortable way to introduce the important topic of mortality to a preschool child. Its simple explanation will last a lifetime. Autographed copies for sale at: www.everyonediesthebook.com. Also available at Amazon
Mourning Jewelry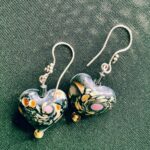 We offer a way to memorialize your loved one or treasured pet with a piece of handmade jewelry.  When people comment on it and the wearer can say for example "I received this when my mother died" which opens the conversation about this loss. All our jewelry is made with semi-precious stones and beads, vintage beads, and pearls. You can choose between earrings or bracelets and the color family. Learn More
Make a Tax-Deductible Donation Here:
Subscribe & Hit That Bell So You Don't Miss a Podcast!
You'll also be eligible for a monthly drawing!