Are you or your deceased loved one a fun-loving type? Is a somber traditional funeral not for you? We have several ways to liven things up by using a theme funeral, from a Star-Wars themed procession, to creating special keepsakes, to something a bit more risqué! It's all about celebrating life and the kind of person that lived it.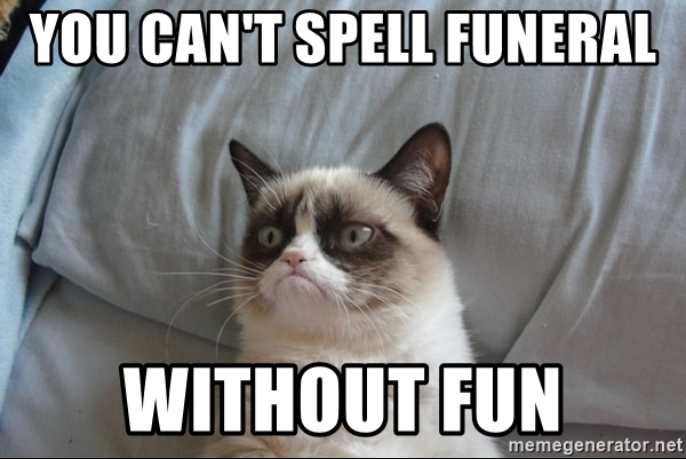 Theme Funeral Resources:
Create a Personalized Playlist
Funeral Favors See also:
Related Podcasts for this Episode:
Coping with a Husband's Terminal Diagnosis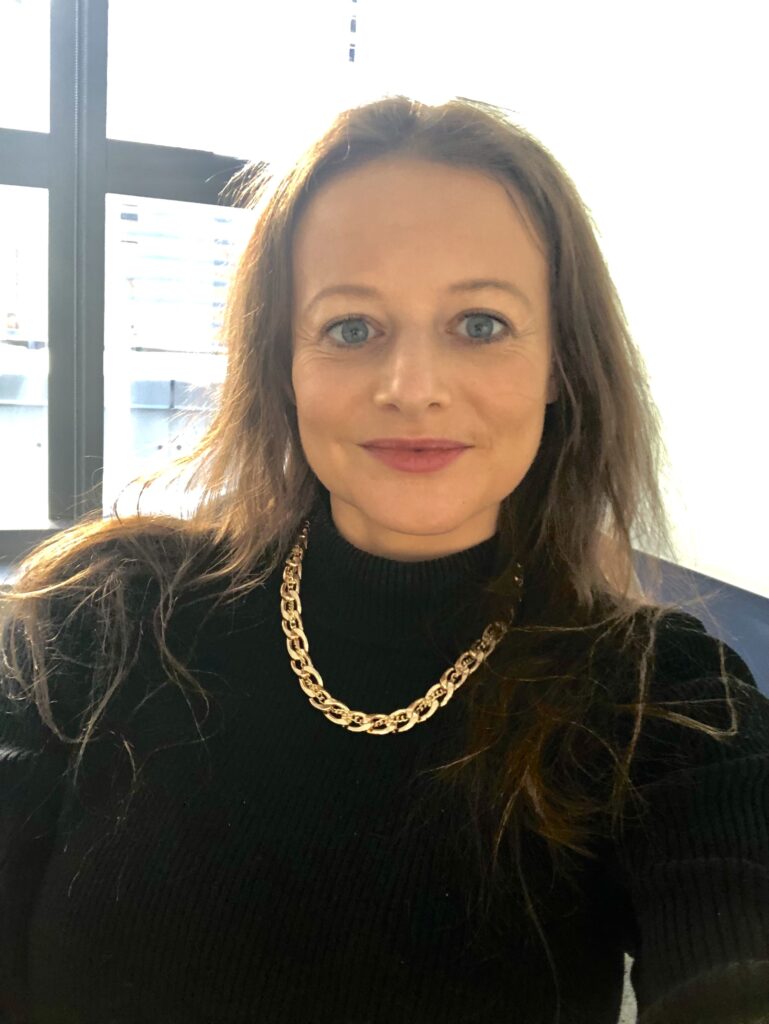 Claire Luckey, who goes under the name "Grieving Bitch" on Instagram rejoins us with her story. At age 32 and only 5 months into her marriage, her husband did not recognize her when she arrived home from work one day. He was diagnosed with Stage 4 glioblastoma (brain cancer) in February 2020, and Claire was his caregiver until his death in June of 2021.
Claire struggled to find any resources for dealing with loss of a spouse at such a young age. She channeled her sense of humor (and inner bitch) by creating the "Grieving Bitch" account on Instagram. Claire is sharing her grief journey and life challenges as a 34-year-old widow living in New York City with Everyone Dies in a regular 'Third Half' segment.
Recipe of the Week
In keeping with the story Charlie shared about a drag queen performing at a fun-loving teacher's funeral, we offer Drag Queen Cupcakes from the Scran Line. You can get this decked-out recipe here!
---
Calling All Songwriters!!!
As a songwriter, 'Everyone Dies' is inviting you to showcase your original work on an upcoming podcast.

There are many wonderful songs that could be played at a funeral. We also know there are songs that could be played, but are cringeworthy (e.g. Ding Dong the Witch is Dead; Another One Bites the Dust; Ring of Fire, etc.).

We are inviting you to send us a recording of two of your original songs (i.e. that could be played at a funeral, one that is appropriate, one that is likely not) to be included in the third half of the 'Everyone Dies' podcast. We will include as many artists over the next year (maybe longer if we are enjoying the segment) as possible.

What we need:
Go to this link, fill out the form and submit it along with your two original songs in .wav or .mp3 format (i.e. two original songs that could be played at a funeral, one that is appropriate, one that is likely not). We will screen them and let you know what week your work will be included. We will include all your information in our show notes so people can purchase your recordings.
---
From Everyone Dies:
Everyone Dies: and yes, it is normal!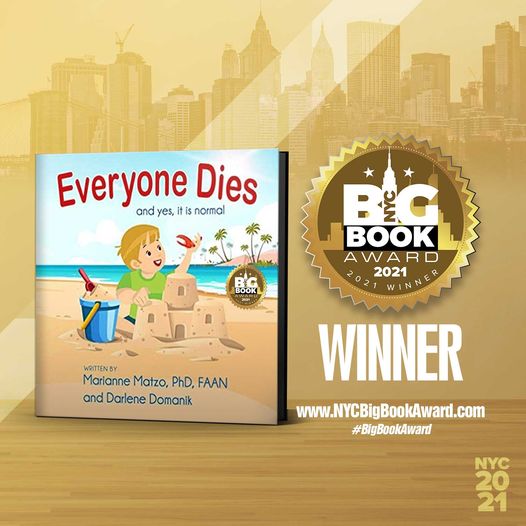 Everyone Dies (and yes, it is normal) is a story about a young boy named Jax who finds something special on the beach where he and his grandpa Pops are enjoying a wonderful day. Pops helps Jax understand that death is a normal part of life. This book provides an age appropriate, non-scary, comfortable way to introduce the important topic of mortality to a preschool child. Its simple explanation will last a lifetime. Autographed copies for sale at: www.everyonediesthebook.com. Also available at Amazon
Mourning Jewelry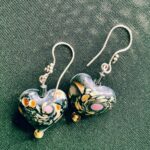 We offer a way to memorialize your loved one or treasured pet with a piece of handmade jewelry.  When people comment on it and the wearer can say for example "I received this when my mother died" which opens the conversation about this loss. All our jewelry is made with semi-precious stones and beads, vintage beads, and pearls. You can choose between earrings or bracelets and the color family. Learn More
Make a Tax-Deductible Donation Here:
Subscribe & Hit That Bell So You Don't Miss a Podcast!
You'll also be eligible for a monthly drawing!