What's all this fuss about COVID-19? Spoiler alert: COVID-19 is not a flu. In this podcast we will discuss the reasons why.
Below is a very good table with some of the differences from an ABC News article COVID-19 has been compared to the flu. Experts say that's wrong. The novel coronavirus appears more deadly and spreads more quickly.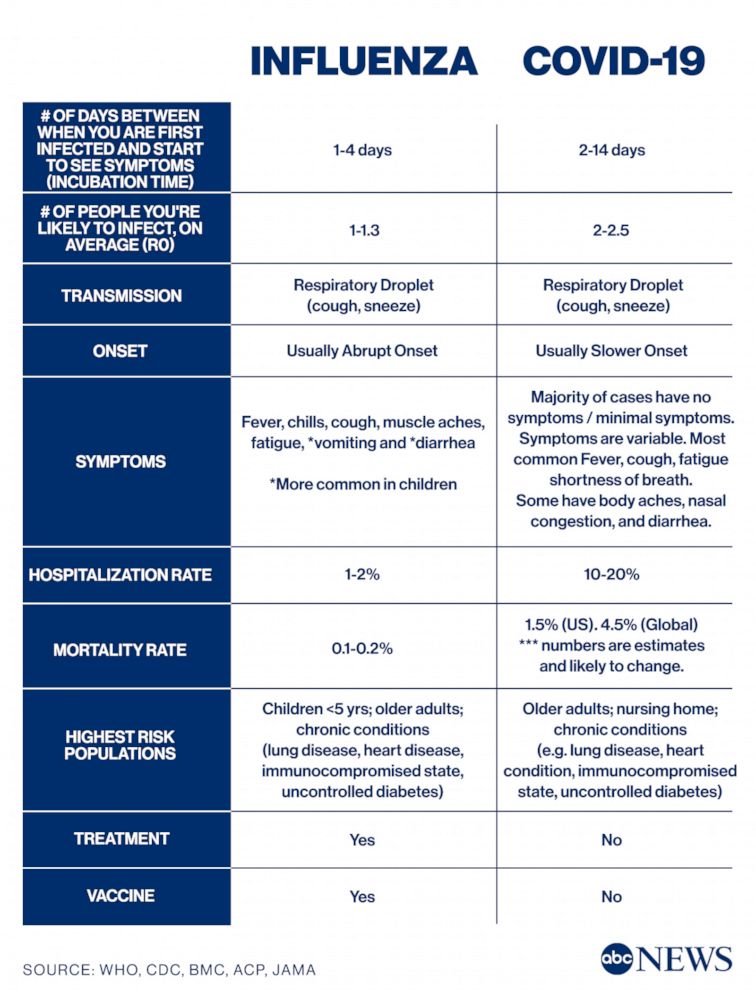 How long can the virus that causes COVID-19 live on surfaces? Carolyn Machamer, a cell biologist who specializes in coronaviruses, discusses the latest research on the virus that causes COVID-19 https://hub.jhu.edu/2020/03/20/sars-cov-2-survive-on-surfaces/
And our own Dr. Matzo wrote a blog post explaining the differences. Please click here to read the full post.
Recipe Time!
This chocolate cake has a surprising ingredient – mayonnaise! But this depression-era recipe was borne out of necessity and scarcity of fresh eggs and butter. Give it a try and let us know if you made it! Click here for the recipe from Melissa Clark at NY Times!
Other Segments
Today's podcast has an eclectic collection, we'll give you that!
Where There's a Will There's a Way
In Where There's a Will There's a Way, we learn some new (creepy!) words like Endocannibalism and Anthropodermic Bibliopegy. You won't want to miss those stories!
Last Curtain Calls
We also have our first segment of Last Curtain Calls with interesting stories of some very public deaths, some while performing. Charlie also tells a more detailed story of the brave musicians that played while the Titanic was sinking.
What Do You Want to Hear?
Give us a shout! We love to hear your stories and suggestions. It just might be the feature of an upcoming show. Visit our contact page for more information on other ways to reach us.