New Normal? What was wrong with the old normal? I was happy doing what I was doing in my life and never asked for anything to change. Then a situation comes along, and we must adapt and change or be very unhappy and maybe start to drink a lot.
The new normal can be the birth of a child, getting married, COVID-19, graduating, retirement, death of a partner, or our own diagnosis with a serious illness. Many of my patients diagnosed with cancer are told by their oncologists that their treatment and surveillance plans are their new normal…and they don't want that new normal. In any of these instances we are required to adapt and change. And we really are never the same again.
Adaptation is something humans that survive become very good at. We must adapt so that we can survive and live the best life that we can. Despite the reason for our needing to adapt to a new normal as well as those situations where we were fine with the old normal, thank you very much, the rules and sense of normalcy may change daily.
When it was routine to lay in bed till noon on a Sunday reading the newspaper and drinking coffee will often be lost with the birth of a child (people without kids who say things are NEVER going change when I have kids…). Always having someone to talk to or eat lunch with may disappear in retirement. And the diagnosis of a terminal illness leaves us feeling like being sick has in fact become our job with all the scans, doctor's appointment, and treatments that comes with it. We can torment ourselves with these changes and rebel against any changes as we desperately try to keep everything the same.
One of the first stages in adaptation is accepting the fact that we really do not have control over the things that are changing our lives. It's like the old Yiddish proverb "We plan, God laughs". Adaptation and survival depend on our accepting the circumstances in which we are placed. One way to do this is to 'live in the moment' or practice 'mindfulness'.
Mindfulness is the Buddhist vision of experiencing the moment and knowing we are on the right path and not lost in confusion about life in the present or in fears about the future. It is the energy of being aware and awake to the present moment. In other words, relax and enjoy your precious life.
Some of the changes that you may temporarily experience as you adapt to your new normal are: 1) If you must make plans, keep them short-term and tentative; 2) feel the joy in your life wherever you find it; 3) you may have difficulty handling your emotions and find yourself experiencing what feels like all of them at one time; 4) you may find your self eating more (or less), sleeping more (or less), or substance abuse. Whatever the change, let yourself sit with it for a while. Think about what you are feeling (e.g. anxiety, depression) and do not just react to it.
The New Normal requires us to adapt and change. Life is survival of the fittest. "Pain runs deep, but so does resilience".1
Mindfulness Resources
Reference
1. Fisher M. What Will Our Post-Coronavirus Normal Feel Like? Hints Are Beginning to Emerge – The New York Times, 4/21/2020.
From the Headlines
A state-by-state comparison of novel coronavirus mortality showed the Northeast accounted for almost two-thirds of total deaths, while New York, New Jersey and Connecticut had the most fatalities per 100,000 people. See the links below for more detailed breakdowns.
Links:
Recipe of the Week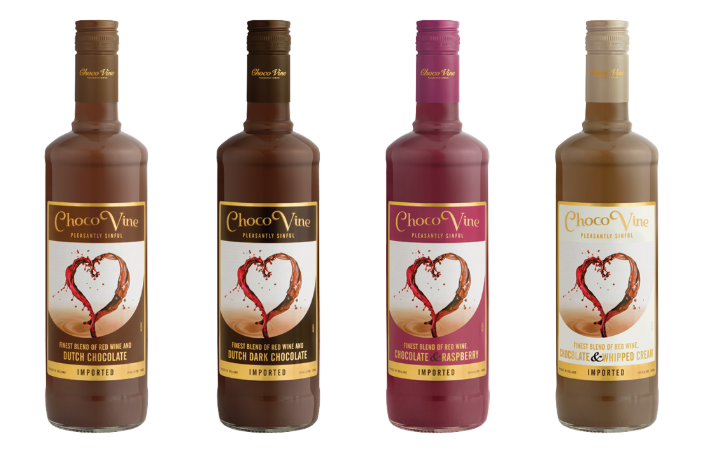 This week we're not providing a recipe, but rather a favorite drink. It just so happens to be the favorite wine of one of our Death Entitites – ChocoVine subtly combines fine French Cabernet Sauvignon grapes with rich chocolate and cream from Holland. Paired together to create a decadent, silky smooth drink, ChocoVine can be served on the rocks or as the main ingredient to an array of sinful cocktails.
Follow this link to learn more about ChocoVine and find a location to buy it near you!
Interesting Facts – Headstones
Charlie tells us about the interesting background of headstones and markers.
What would you write on your headstone? Build your own epitaph with this Tombstone Builder.
Drinkin' with Death – Momento Mori
This is our first segment where we get to share a Drink with Death and ask some of those lingering questions. You don't want to miss this engaging discussion!
Let us hear from you!
Send us your own death by chocolate recipes, questions, jokes, or anything else! We love to hear from you!