In this podcast we talk about going to the hospital during this COVID-19 pandemic. Visitors who have symptoms of COVID-19 are not allowed inside the hospital. The specific rules depend on the hospital and state you live in.
Questions we answer are:
Can I stay with people admitted to the hospital?
What information do I need to take to the hospital if I need to go?
How do I know I should go to the hospital with COVID-19?
Doula Services
In our third segment, Charlie talks about an interesting concept called a doula for people who are dying. We explain what a doula is, what services they provide, and how to go about getting one.
Episode Resources
Recipe Time!
This recipe comes from Lena Abraham on Delish.
Death by chocolate cake is layers upon layers of chocolate and the ultimate chocolate dessert. The tallest and proudest cake on the block but there's no need to be intimidated. This cake is easy pull together and will be the greatest show (heart) stopper.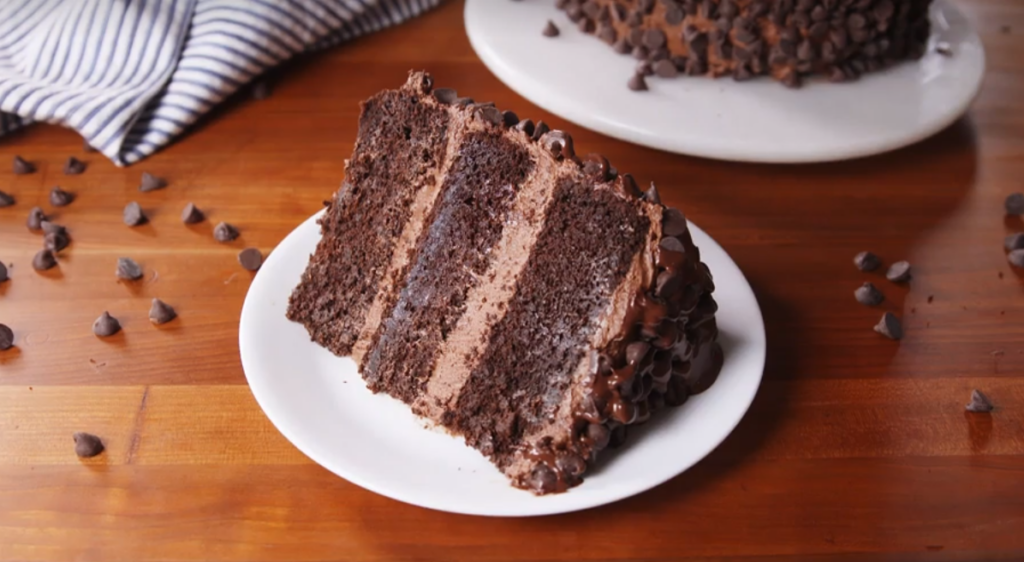 YIELDS:12 SERVINGS
PREP TIME:0 HOURS 25 MINS
TOTAL TIME:2 HOURS 0 MINS
Ingredients for the Cake:
Cooking spray4 c.
all-purpose flour2 c.
granulated sugar1 c.
packed brown sugar2 1/4 c.
Dutch-processed cocoa powder3 tsp.
baking soda3 tsp.
baking powder
Pinch of kosher salt1 1/2 c.
melted butter6
large eggs, lightly beaten2 1/2 c.
strong black coffee2 1/2 c.
buttermilk1 tbsp.
pure vanilla extractFOR THE FROSTING3 c.
butter, softened7 1/2 c.
powdered sugar2 1/4 c.
cocoa powder1 tbsp.
pure vanilla extract
Pinch of kosher salt3/4 c.
heavy cream (plus more if necessary)4 c.
semisweet chocolate chips, divided
Directions:
Preheat oven to 350°. Line three 8" round cake pans with parchment and grease with cooking spray.
Make cake: In a large bowl, whisk together flour, sugars, cocoa powder, baking soda, baking powder, and salt. In another large bowl, whisk together melted butter, eggs, coffee, buttermilk, and vanilla. Gradually whisk dry ingredients into wet ingredients until smooth.
Divide batter evenly among the cake pans. Bake until a toothpick inserted into center comes out clean, about 35 minutes. Let cool completely on wire racks before removing from pans.
Meanwhile, make frosting: In a large bowl using a hand mixer, beat butter, powdered sugar, cocoa powder, vanilla, and salt. Beat in heavy cream (adding more by the tablespoon until consistency is creamy but can hold peaks).
Frost cake between layers, and then cover the entire cake with frosting. Using your hands, cover the entire cake with 3 cups chocolate chips, using more if needed.
In the microwave, melt remaining 1 cup chocolate chips, then drizzle melted chocolate over cake and serve.
Have you made this? Let us know how it went in the comments on our web page!