What if Einstein was right, death is an illusion?
When we interviewed Robert Ginsberg for our show about mediums (Listen Here) Marianne asked him if death were just an illusion.  This is what he had to say.
American medical doctor and scientist, Robert Lanza, has a series of books (listed in our show notes) about Biocentrism, and says that death could be a door to an endless number of universes.
According to Lanza, Death is like finishing a TV series in the universe's streaming platform. You can experience different stories, different characters, and of course different endings from the vast library that the universe holds and at the end of them all, it's still you.
According to him, it's just the energy and as per the laws of physics, energy can neither be created or destroyed, it just shifts from one state to another. When we die, there's a break in our linear connection of times and places. And strangely, he says, our linear concept of time means nothing to nature. It goes without saying that this is his perspective on the concept of death and of course is not absolute. The only way we'll ever experience the truth is at the hour of our own death, so it's best to live our life (or simulation) the best way we can, for ourselves and for others, until we reach the series finale.
Resources:
Biocentrism by Robert Lanza:
Robert Ginsberg Our guest today. Robert started researching the evidence for survival of consciousness soon after his high school age daughter died in a car accident in 2002. Devastated by the loss, he needed science to tell him if she still existed in some form.
In 2004 Bob and his wife Phran founded Forever Family Foundation a global not for profit that educates the public about evidence that we are more than our physical bodies.
Bob is the author of The Medium Explosion. Bob, Phran and the foundation are currently featured in the Netflix Docuseries Surviving Death. Phran was diagnosed with pancreatic cancer in April of 2020 and passed to the Spirit Realm September 22, 2020, after 46 years of marriage.
Vice-President & Founder
Forever Family Foundation
222 Atlantic Ave
Oceanside, N.Y. 11572
www.foreverfamilyfoundation.org
blog – www.beyondthefivesenses.com
COVID Funeral Aid
Did you know there's a program to cover COVID Funeral Costs?
Ladies and gentlemen, there is a federal program are offering cash to cover COVID-19 funeral costs, but many do not apply! This from the Associated Press and National Public Radio. Here's the information you need to apply.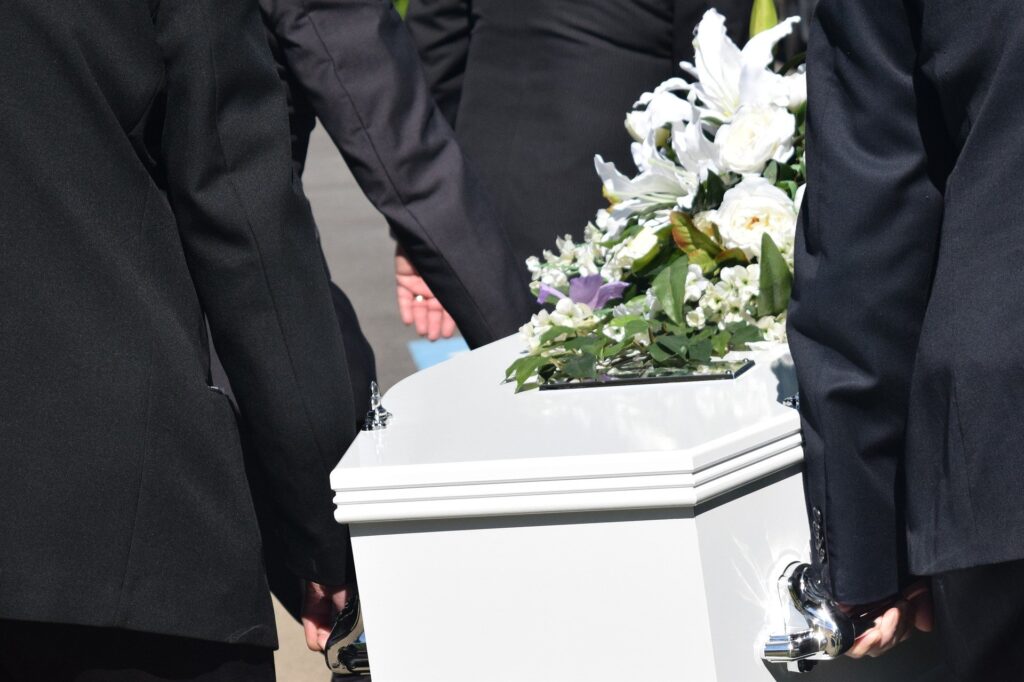 FEMA's Coronavirus Economic Funeral Assistance:
Highlights from FEMA's Coronavirus Economic Funeral Assistance Website's Frequently Asked Questions. All this information and much more can be found at: https://www.fema.gov/disaster/coronavirus/economic/funeral-assistance/faq
Currently, there is no deadline to apply for COVID-19 Funeral Assistance.
No online applications will be accepted. You need to call. When you call, it should take about 20 minutes to apply. You can ask questions and receive help.
Once you have applied for COVID-19 Funeral Assistance and received your FEMA application number, you may submit required documentation by uploading documents to your DisasterAssistance.gov account, Fax them, or mail them.
You may qualify for COVID-19 Funeral Assistance if:

You are a U.S. citizen, non-citizen national, or qualified alien who incurred funeral expenses on or after Jan. 20, 2020, and
The funeral expenses were for an individual who died in the United States, including the U.S. territories or the District of Columbia, and may have been caused by, or was likely the result of, COVID-19.

You can apply for COVID-19-related funeral expenses for more than one death. You may receive at a maximum of $9,000 per deceased individual and a maximum of $35,500 per application.
Eligible COVID-19 Funeral Assistance expenses typically include, but are not limited to:

Funeral services
Cremation
Interment
Transportation for up to two individuals to identify the deceased individual
Transfer of remains
Casket or urn
Burial plot or cremation niche
Marker or headstone.

Pre-planned and pre-paid funerals are not eligible for COVID-19 Funeral Assistance if the individual died from COVID-19?
If you are approved for COVID-19 Funeral Assistance, you will receive funds by direct deposit or a check by mail, depending on which option you chose.
Here is a brief list of documents you need (again, the complete list is on FEMA's COVID-19 funeral assistance website): You must provide a copy of the death certificate, proof of funeral expenses incurred, and proof of funeral assistance received from any other source.

The death certificate must indicate the death was caused by, or "may have been caused by," or "was likely a result of" COVID-19 or COVID-19-like symptoms. If the death certificate was issued between Jan. 20 and May 16, 2020 and does not list COVID-19 as a cause of death, you may submit the death certificate along with a signed statement from the original certifier of the death, or the local medical examiner or coroner, attributing the death to COVID-19. The death must have occurred in the United States, including the U.S. territories or the District of Columbia. Funeral expenses incurred for a U.S. citizen who died outside the United States are not eligible.
You must document your funeral expenses and prove the expenses were incurred on or after January 20, 2020.

Here is some of the information you will need to provide when you call the COVID-19 Funeral Assistance Helpline to apply for assistance (the complete list is on their website):

Social Security number for the applicant and the deceased individual
Date of birth for the applicant and the deceased individual
Location or address where the individual died
Information about burial or funeral insurance policies
Information about other funeral assistance received, such as donations, CARES Act grants, and assistance from voluntary organizations
In the early days of the pandemic, COVID-19 was rarely if ever noted as a cause of death on a death certificate. So FEMA expanded its COVID-19 Funeral Assistance documentation requirements to allow applicants to
Big Fish
Our third half we present the ending scene from Big Fish, so spoiler alert in case you have not yet seen it. This is a story about love and death and the relationship between a father and son. It takes until the very end of the father's life for the son to reach an understanding of his father, Edward.
Recipe of the Week
In honor of Big Fish, we're cooking up some catfish. What can be better than a Cajun catfish dip? Yum! Head over to US Catfish for the recipe. It has cream cheese and sour cream as any great dip requires, but with a hint of spice and….fish. Let us know what you think!