Death has far-reaching impacts beyond the initial loss
A death changes everything: routines, relationships, feelings of of security, plans for the future…the list goes on and on. In this episode we talk about some of the forms of loss so you can recognize them.
00:00 Intro
01:54 German Funeral Traditions
07:48 Recognizing Secondary Losses
22:41 Poem – The Valuable Time of Maturity
25:35 Outro
Why learn about secondary losses?

All secondary losses should be viewed as a part of the grieving process and some secondary losses may not show up for extended periods of time. The griever and the people who love them may not even be aware of the secondary losses. As you become aware of them, do not try to address them all at once…take them one at a time.
Secondary losses related to pets

Secondary losses occur with any death, including that of a pet. Secondary losses for a pet death include loss of routine, loss of identity, loss of related social connections (other pet carers and vets), loss of companionship, loss of a familiar exercise.
Take time to heal
We shared several losses, but it is very important to note that some individuals may experience additional losses not mentioned in this list. Alternatively, some of the losses listed might not be experienced by everyone who is grieving.

This list is presented to help all of us (grievers, friends, relatives and helpers) understand why nothing can replace the grieving process: the period of time it takes for the wound of loss to become a scar, and for the darkness of grief to become the light of life.
The Valuable Time of Maturity
Charlie read the poem by a Brazilian Poet, MÁRIO DE ANDRADE (1893 – 1945). See the text below.
The Valuable Time of Maturity

MÁRIO DE ANDRADE (1893 – 1945)

I counted my years and discovered that I have
less time to live going forward than I have lived until now.

I have more past than future.
I feel like the boy who received a bowl of candies.
The first ones, he ate ungracious,
but when he realized there were only a few left,
he began to taste them deeply.

I do not have time to deal with mediocrity.
I do not want to be in meetings where inflamed egos parade.

I am bothered by the envious, who seek to discredit
the most able, to usurp their places,
coveting their seats, talent, achievements and luck.

I do not have time for endless conversations,
useless to discuss about the lives of others
who are not part of mine.

I do not have time to manage sensitivities of people
who despite their chronological age, are immature.

I cannot stand the result that generates
from those struggling for power.

People do not discuss content, only the labels.
My time has become scarce to discuss labels,
I want the essence, my soul is in a hurry…
Not many candies in the bowl…

I want to live close to human people,
very human, who laugh of their own stumbles,
and away from those turned smug and overconfident
with their triumphs,
away from those filled with self-importance,
Who do not run away from their responsibilities ..
Who defends human dignity.
And who only want to walk on the side of truth
and honesty.
The essential is what makes
life worthwhile.

I want to surround myself with people,
who knows how to touch the hearts of people ….
People to whom the hard knocks of life,
taught them to grow with softness in their soul.

Yes …. I am in a hurry … to live with intensity,
that only maturity can bring.
I intend not to waste any part of the goodies
I have left …
I'm sure they will be more exquisite,
than most of which I've eaten, so far.

My goal is to arrive to the end satisfied and in peace
with my loved ones and my conscience.
I hope that your goal is the same,
because either way you will get there too.

German Funeral Traditions & Recipe of the Week
This week we visited Germany to explore funeral customs.  As always, we are speaking about cultural generalities, which may or, not be observed at the next German funeral that you attend.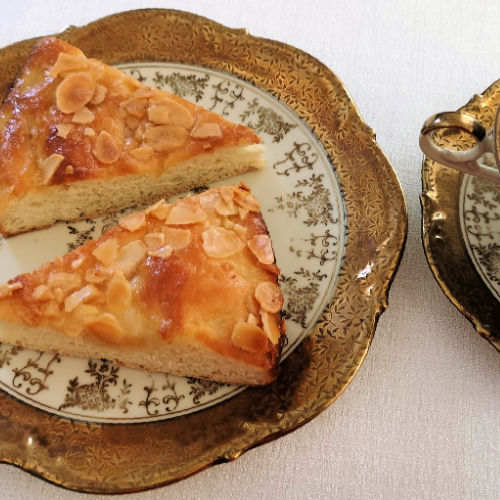 For a traditional funeral spread, we offer Oma's Butterkuchen – Grandma's Butter Cake, from Quick German Recipes. Try it for your next funeral luncheon.
References: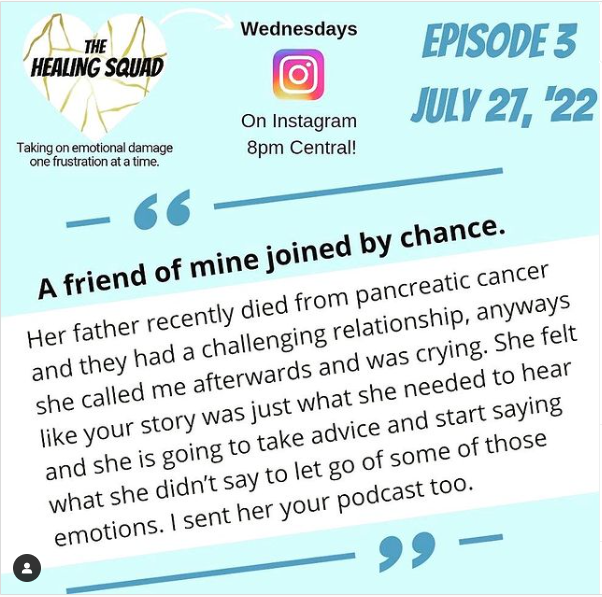 Join Claire Luckey, Marianne Matzo, Anita Myers, and special guests every Wednesday at 8pm Central for live discussions!
Instagram: The Healing Squad
Taking on emotional damage one frustration at a time.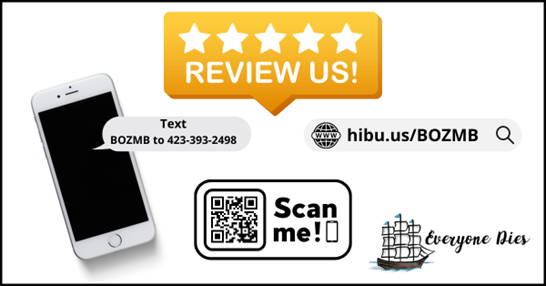 ---

As a songwriter, 'Everyone Dies' is inviting you to showcase your original work on an upcoming podcast.
There are many wonderful songs that could be played at a funeral. We also know there are songs that could be played, but are cringeworthy (e.g. Ding Dong the Witch is Dead; Another One Bites the Dust; Ring of Fire, etc.).
We are inviting you to send us a recording of two of your original songs (i.e. that could be played at a funeral, one that is appropriate, one that is likely not) to be included in the third half of the 'Everyone Dies' podcast. We will include as many artists over the next year (maybe longer if we are enjoying the segment) as possible.
What we need:
Go to this link, fill out the form and submit it along with your two original songs in .wav or .mp3 format (i.e. two original songs that could be played at a funeral, one that is appropriate, one that is likely not). We will screen them and let you know what week your work will be included. We will include all your information in our show notes so people can purchase your recordings.
From Everyone Dies:
Everyone Dies: and yes, it is normal!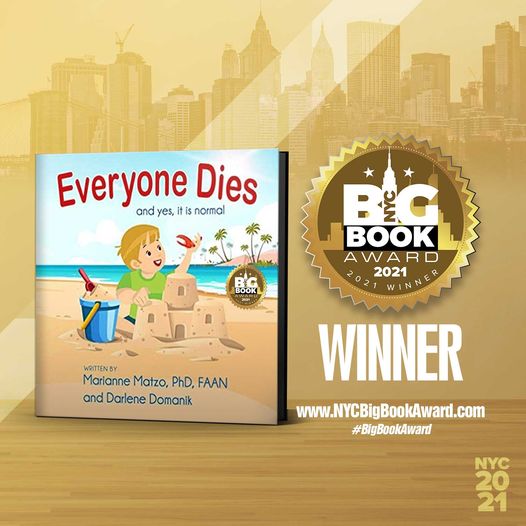 Everyone Dies (and yes, it is normal) is a story about a young boy named Jax who finds something special on the beach where he and his grandpa Pops are enjoying a wonderful day. Pops helps Jax understand that death is a normal part of life. This book provides an age appropriate, non-scary, comfortable way to introduce the important topic of mortality to a preschool child. Its simple explanation will last a lifetime. Autographed copies for sale at: www.everyonediesthebook.com. Also available at Amazon
Mourning Jewelry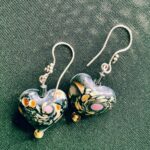 We offer a way to memorialize your loved one or treasured pet with a piece of handmade jewelry.  When people comment on it and the wearer can say for example "I received this when my mother died" which opens the conversation about this loss. All our jewelry is made with semi-precious stones and beads, vintage beads, and pearls. You can choose between earrings or bracelets and the color family. Learn More
Make a Tax-Deductible Donation Here:
Subscribe & Hit That Bell So You Don't Miss a Podcast!
You'll also be eligible for a monthly drawing!