When a loved one (or favorite pet) had died, your brain knows they are dead, and yet still expects to see them. Sometimes you may even think you see them – a trick your brain plays as it seeks normalcy. Or you may be forgetful, feeling a brain drain…are you going crazy? Well, it does originate in the brain, but it's far from unusual. Be assured, all this has an explanation.

Listen to learn all about how your brain changes from grief, how it affects brain chemicals, as well as other body systems. We also talk about how to take care of yourself and grief management strategies.
Grief is Much More Than an Emotion
You may think that grief is a single emotion, but it is actually a powerful, multifaceted, and often uncontrollable response that human beings experience following a personally painful or traumatic event, such as the death of a loved one. Grief can affect us not only emotionally but also physically, mentally, and even spiritually. While difficult and often painful, grief is a normal and necessary response to the death of a loved one, and most people will see a reduction of grief-induced physical effects with the passage of time.
Short on time? Here's the road map:
00:00 Intro
06:13 Phrenology and Phlogiston Theory
10:06 Your Brain on Grief
26:27 Tips for Coping with Grief
A Neurologist's Perspective
Want to take a deep dive on how tragedy rewires the brain? Here is a great webinar presented by the American Brain Foundation that does into great depth with neurologist Lisa M Schulman, MD. The things she shares are also in her book Before and After Loss: A Neurologist's Perspective on Loss, Grief, and Our Brain.
References:
Related Podcasts:
Resources:
If you or a loved one are struggling with grief, contact the Substance Abuse and Mental Health Services Administration (SAMHSA) National Helpline at 1-800-662-4357 for information on support and treatment facilities in your area.
Mobituaries: Great Lives Worth Reliving Mo Rocca. You can purchase here: https://amzn.to/3LB6lhN  #affiliate
Recipe of the Week
Who doesn't love lemon poppy seed cake, with that perfect combo of sour and sweet? Well, we have a great recipe for you from Food52.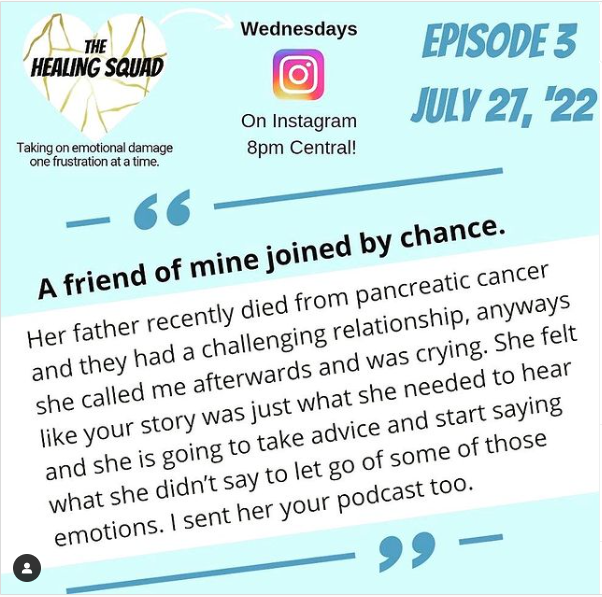 Join Claire Luckey, Marianne Matzo, Anita Myers, and special guests every Wednesday at 8pm Central for live discussions!
Instagram: The Healing Squad
Taking on emotional damage one frustration at a time.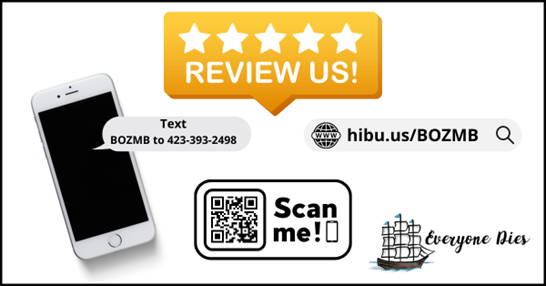 ---

As a songwriter, 'Everyone Dies' is inviting you to showcase your original work on an upcoming podcast.
There are many wonderful songs that could be played at a funeral. We also know there are songs that could be played, but are cringeworthy (e.g. Ding Dong the Witch is Dead; Another One Bites the Dust; Ring of Fire, etc.).
We are inviting you to send us a recording of two of your original songs (i.e. that could be played at a funeral, one that is appropriate, one that is likely not) to be included in the third half of the 'Everyone Dies' podcast. We will include as many artists over the next year (maybe longer if we are enjoying the segment) as possible.
What we need:
Go to this link, fill out the form and submit it along with your two original songs in .wav or .mp3 format (i.e. two original songs that could be played at a funeral, one that is appropriate, one that is likely not). We will screen them and let you know what week your work will be included. We will include all your information in our show notes so people can purchase your recordings.
From Everyone Dies:
Everyone Dies: and yes, it is normal!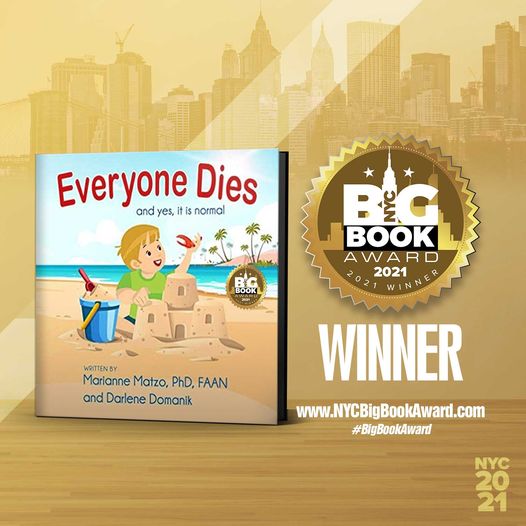 Everyone Dies (and yes, it is normal) is a story about a young boy named Jax who finds something special on the beach where he and his grandpa Pops are enjoying a wonderful day. Pops helps Jax understand that death is a normal part of life. This book provides an age appropriate, non-scary, comfortable way to introduce the important topic of mortality to a preschool child. Its simple explanation will last a lifetime. Autographed copies for sale at: www.everyonediesthebook.com. Also available at Amazon
Mourning Jewelry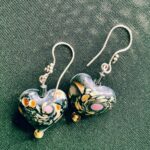 We offer a way to memorialize your loved one or treasured pet with a piece of handmade jewelry.  When people comment on it and the wearer can say for example "I received this when my mother died" which opens the conversation about this loss. All our jewelry is made with semi-precious stones and beads, vintage beads, and pearls. You can choose between earrings or bracelets and the color family. Learn More
Make a Tax-Deductible Donation Here:
Subscribe & Hit That Bell So You Don't Miss a Podcast!
You'll also be eligible for a monthly drawing!