Learn about EMDR (Eye Movement Desensitization and Reprocessing) as an effective therapy for grief.
The death of a loved one can be distressing, to put it mildly. Bereavement, even when uncomplicated, can have life-changing consequences.  Also, the death of a loved one may trigger past traumas and losses and increase one's emotional vulnerabilities. Healing from grief, especially traumatic grief, is especially difficult because of trauma associated with the death. 
Our topic this week is a treatment for grief and loss called EMDR. EMDR stands for Eye Movement Desensitization and Reprocessing, and it is an interactive model of therapy that helps you reduce and replace your symptoms of psychological and emotional stress. EMDR is effective because it helps you heal from your painful life experiences by addressing the root cause, not just the symptoms.
How Does EMDR Work?
Unlike other treatments that focus on directly altering the emotions, thoughts and responses resulting from traumatic experiences, EMDR therapy focuses directly on the memory, and is intended to change the way that the memory is stored in the brain, thus reducing and eliminating the problematic symptoms.
During EMDR therapy, clinical observations suggest that an accelerated learning process is stimulated by EMDR's standardized procedures, which incorporate the use of eye movements and other forms of rhythmic left-right (bilateral) stimulation (e.g., tones or taps). While clients briefly focus on the trauma memory and simultaneously experience bilateral stimulation (BLS), the vividness and emotion of the memory are reduced.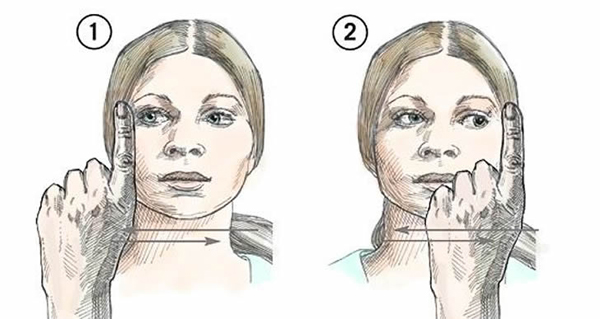 EMDR founder Francine Shapiro, PhD, discovered the technique while on a walk, and as her eyes darted back and forth while thinking about something disturbing, she realized it wasn't as disturbing anymore. The same process is believed to be involved in REM (Rapid Eye Movement) sleep as the brain processes memories from the day. See a 20/20 episode that includes an interview with Dr. Shapiro below.
EMDR and Grief References:
Mindful Path – EMDR
Prudence Cotter, Larissa Meysner, and Christopher William Lee.. 2017. Participant experiences of Eye Movement Desensitisation and Reprocessing vs. Cognitive Behavioural Therapy for grief: similarities and differences. Eur J Psychotraumatol. 8 (1): 1375838. Published online 2017 Oct 9. https://www.ncbi.nlm.nih.gov/pmc/articles/PMC5687803/#
Neimeyer, R. A. (2015). Treating complicated bereavement: The development of grief therapy. In J. M. Stillion & T. Attig (Eds.), Death dying, and bereavement: Contemporary perspectives, institutions and practices (pp. 307–320). Springer Publishing.
Solomon RM, Hensley BJ. EMDR Therapy Treatment of Grief and Mourning in Times of COVID-19 (Coronavirus). J EMDR Prac Res(3):162-174. (In eng). DOI: 10.1891/EMDR-D-20-00031.
Solomon, R. M. (2018). EMDR treatment of grief and mourning. Clinical Neuropsychiatry: Journal of Treatment Evaluation, 15(3), 173–186.
EMDR Resources:
For more information on EMDR, use the find the provider link to find a therapist also visit EMDR International Association (www.emdria.org).
BSDR apps (Bilateral Sounds Desensitization and Reprocessing) are based on bilateral stimulation (a way of stimulating the brain one side at a time) and EMDR (Eye Movement Desensitization and Reprocessing). Here are a few of the BSDR and EMDR Apps available for download:
BSDR Player
EMDR Tappers
EMDR 101
Related E1D Content about Grief: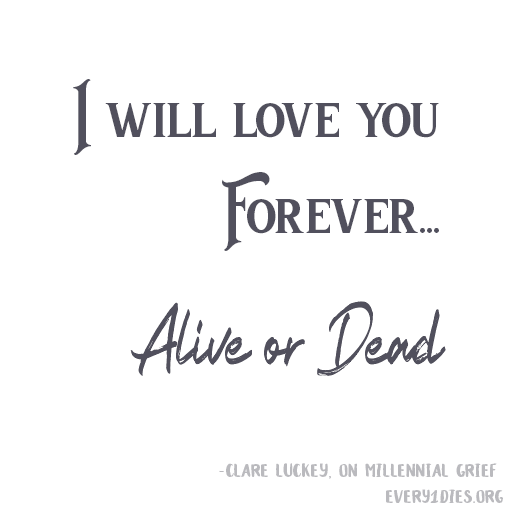 Recipe of the Week: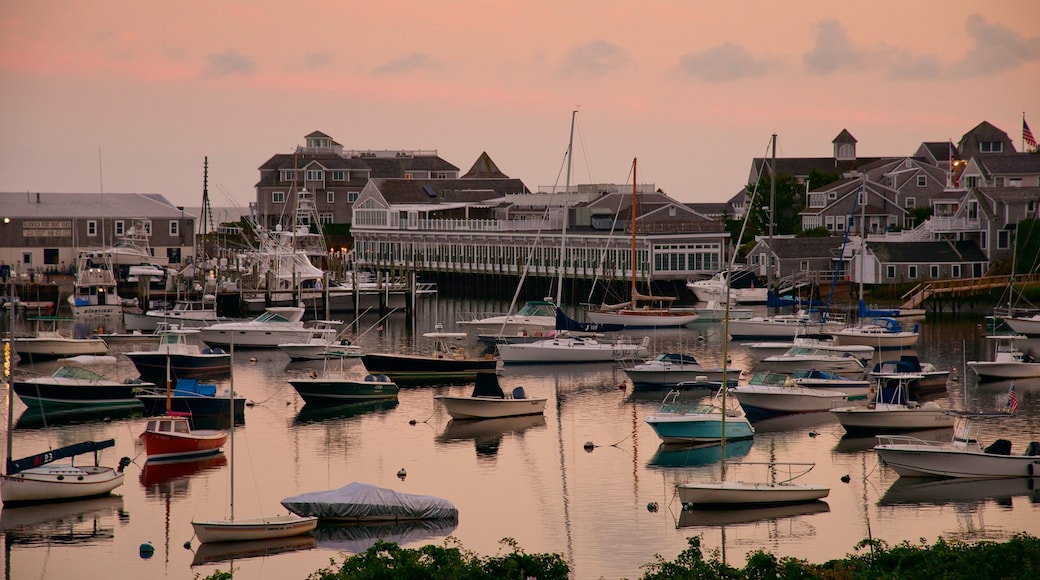 If you're fond of sand dunes and salty air
Quaint little villages here and there
(You're sure) You're sure to fall in love with old Cape Cod
(Old Cape Cod, that old Cape Cod)

- Opening to Old Cape Cod, originally recorded by Patti Page
You're sure to be hit of the next funeral lunch that you attend if you bring a jug of Cape Cods to serve to the guests. In the 1940's Massachusetts based beverage company Ocean Spray invented a cranberry juice-and-vodka cocktail called the "Red Devil" to mark its signature juice to adults.
Cranberries used to make the juice were sourced from the nearby bogs of Cape Cod, and thanks to the influence of local farmers, the drink's name was changed to the breezier "Cape Codder" in the 1960's. To make it at your home pour 1 ½ – 2 ounces of vodka into a class, top with ice and cranberry juice, and serve with a lime wedge. What a nice way to toast a life well lived.
Watch Laura Desmond, a drink historian and bartender at the R Bar in New Orleans prepare it at AllRecipes at this link. Add a special splash of color with whole cranberries and mint, perfect for hot summer weather!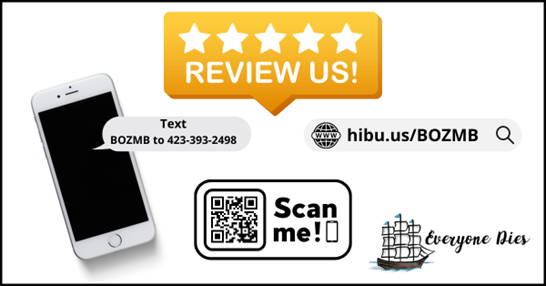 As a songwriter, 'Everyone Dies' is inviting you to showcase your original work on an upcoming podcast.
There are many wonderful songs that could be played at a funeral. We also know there are songs that could be played, but are cringeworthy (e.g. Ding Dong the Witch is Dead; Another One Bites the Dust; Ring of Fire, etc.).
We are inviting you to send us a recording of two of your original songs (i.e. that could be played at a funeral, one that is appropriate, one that is likely not) to be included in the third half of the 'Everyone Dies' podcast. We will include as many artists over the next year (maybe longer if we are enjoying the segment) as possible.
What we need:
Go to this link, fill out the form and submit it along with your two original songs in .wav or .mp3 format (i.e. two original songs that could be played at a funeral, one that is appropriate, one that is likely not). We will screen them and let you know what week your work will be included. We will include all your information in our show notes so people can purchase your recordings.
From Everyone Dies:
Everyone Dies: and yes, it is normal!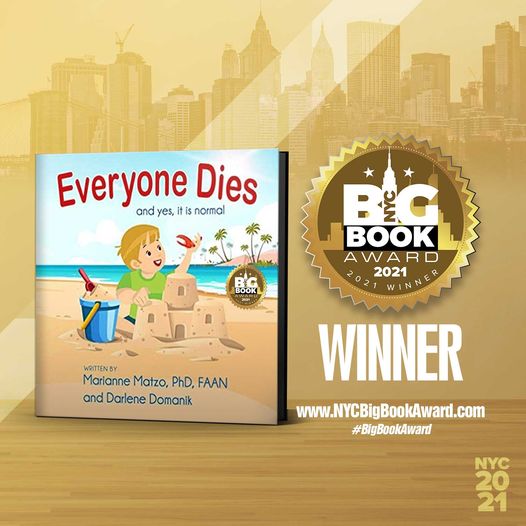 Everyone Dies (and yes, it is normal) is a story about a young boy named Jax who finds something special on the beach where he and his grandpa Pops are enjoying a wonderful day. Pops helps Jax understand that death is a normal part of life. This book provides an age appropriate, non-scary, comfortable way to introduce the important topic of mortality to a preschool child. Its simple explanation will last a lifetime. Autographed copies for sale at: www.everyonediesthebook.com. Also available at Amazon
Mourning Jewelry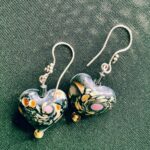 We offer a way to memorialize your loved one or treasured pet with a piece of handmade jewelry.  When people comment on it and the wearer can say for example "I received this when my mother died" which opens the conversation about this loss. All our jewelry is made with semi-precious stones and beads, vintage beads, and pearls. You can choose between earrings or bracelets and the color family. Learn More
Make a Tax-Deductible Donation Here:
Subscribe & Hit That Bell So You Don't Miss a Podcast!
You'll also be eligible for a monthly drawing!