The gilded pottery is once again whole but not after a long, careful process. It is similar to the hope offered after a long grief journey when we chose to face the pain instead of avoiding it.
In this Episode:
02:11 – Nana's Golden Chiffon Cake and a Lesson in Grief
05:31 – An Herbalist Shares The Best Plants For Navigating Each Stage Of Grief
10:10 – Kintsugi and the Grief Process
20:38 – Ask the Ethicist – My Father Was Awful. Do I Have to Plan His Funeral?
29:52 – Outro
What is Kintsugi?
Kintsugi is the Japanese art of putting broken pottery pieces back together with gold — built on the idea that in embracing flaws and imperfections, you can create an even stronger, more beautiful piece of art.
When a precious piece of pottery falls and breaks, people will typically throw them away feeling angry and regretful. An alternative practice from Japan highlights and enhances the breaks therefore adding value to the broken object. It's called kintsugi (金継ぎ), or kintsukuroi (金繕い), literally golden ("kin") and repair ("tsugi").
How Can Kintsugi Be Applied to Grief?
In the art form, the gold is added near the very end of the repair process, not at the initial point of brokenness. There is a great deal of work that must be done to repair the breaks, before the gold is introduced. This is also true for us in our grief, the gold is there but is visible after we do the work of grieving.
Listen to the episode to learn more about the grief process and why it is important to not bypass the important work that comes with it.
Related Content about Grief:
References about Kintsugi and Grief:
Resources about Kintsugi and Grief:
The Ethicist newsletter, in the NYTimes offers advice on life's trickiest situations and moral dilemmas from the philosopher Kwame Anthony Appiah. We thought we would share one that was published earlier this year. How would you answer?
Recipe of the Week
We actually featured a couple of recipes, with warming thoughts about grief and healing.
Lacey tells the story about how preparing her Nana's cake helped her grieve, even tough she didn't realize she needed to.
Christine Buckley: The Best Plants For Navigating Each Stage Of Grief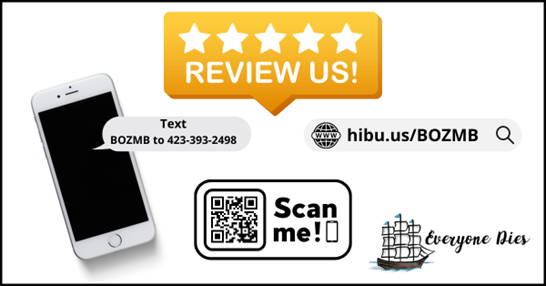 ---

From Everyone Dies:
Everyone Dies: and yes, it is normal!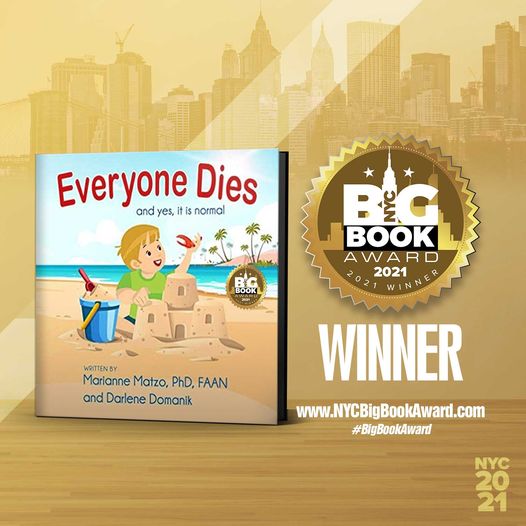 Everyone Dies (and yes, it is normal) is a story about a young boy named Jax who finds something special on the beach where he and his grandpa Pops are enjoying a wonderful day. Pops helps Jax understand that death is a normal part of life. This book provides an age appropriate, non-scary, comfortable way to introduce the important topic of mortality to a preschool child. Its simple explanation will last a lifetime. Autographed copies for sale at: www.everyonediesthebook.com. Also available at Amazon
Mourning Jewelry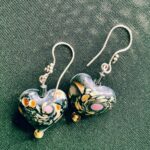 We offer a way to memorialize your loved one or treasured pet with a piece of handmade jewelry.  When people comment on it and the wearer can say for example "I received this when my mother died" which opens the conversation about this loss. All our jewelry is made with semi-precious stones and beads, vintage beads, and pearls. You can choose between earrings or bracelets and the color family. Learn More
Make a Tax-Deductible Donation Here:
Subscribe & Hit That Bell So You Don't Miss a Podcast!
You'll also be eligible for a monthly drawing!