Learn about the Death Positive movement
Can denying death actually cut into the valuable time we have while we're still alive? The core reality is everyone dies, and we can reduce anxiety by educating ourselves and preparing for our own mortality. Enter the Death Positive Movement.
In this Episode:
01:18 – Last Supper Requests from our Listeners
06:10 – The Tom Cruise Cake
08:01 – The Death Positive Movement
25:04 – She Preached Death Without Fear. Could She Practice It? (Shatzi Weisberger's Death Plan)
31:57 – Outro
The Death Positive Movement
Women who are pregnant can buy a book What to Expect When You're Expecting and get a month-by-month guide of what is going on with their body, the growth of the baby, and how to prepare for birth. We do the same…except for death…and except for the societal buy in.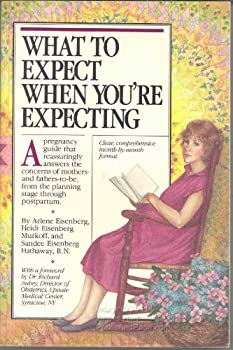 Thus the Death Positive movement, the purpose to remove the stigma regarding talking about death so that people can get the information, options, rights, and choices about this subject. It's not about having positive feelings about the death of those we love, but rather accepting death as a natural part of life.  If we can have honest conversations about death, we can live healthier lives in a healthier society. 

The Death Positive movement has 8 beliefs:
I believe that by hiding death and dying behind closed doors we do more harm than good to our society.
I believe that the culture of silence around death should be broken through discussion, gatherings, art, innovation, and scholarship.
I believe that talking about and engaging with my inevitable death is not morbid but displays a natural curiosity about the human condition.
I believe that the dead body is not dangerous, and that everyone should be empowered (should they wish to be) to be involved in care for their own dead.
I believe that the laws that govern death, dying and end-of-life care should ensure that a person's wishes are honored, regardless of sexual, gender, racial or religious identity.
I believe that my death should be handled in a way that does not do great harm to the environment.
I believe that my family and friends should know my end-of-life wishes, and that I should have the necessary paperwork to back-up those wishes.
I believe that my open, honest advocacy around death can make a difference, and can change culture.
(Source: The Order of the Good Death, Death Positive Movement)
About the Order of the Good Death
The Order of the Good Death was founded in 2011 by  Caitlin Doughty, a young funeral director working in Los Angeles. Caitlin witnessed firsthand how the funeral industry set families up for failure both financially and emotionally. Together with like-minded funeral industry professionals, academics, and artists, she set out to explore ways to reframe what was possible at the end of life. You can learn more about it and some of the other movements inspired in our references and resources section.
---
"The Order is about making death a part of your life. That means committing to staring down your death fears—whether it be your own death, the death of those you love, the pain of dying, the afterlife (or lack thereof), grief, corpses, bodily decomposition, or all of the above. Accepting that death itself is natural, but the death anxiety and terror of modern culture are not."

— Order of the Good Death
---
Talking about death is notoriously taboo.  And what could be more tempting than to break a taboo.  Come on, be bad with us.  Eat dessert first, talk about death.  Talk about death while eating dessert.  Speaking of dessert, if you don't happen to know Tom Cruise, how about the next best thing…
Recipe of the Week
This week, we bring you the Tom Cruise Cake! When Last Meals had Tom Hanks on, he chose Tom Cruise Cake as his dessert pick. Tom Cruise doesn't bake, but apparently he sends his friends a white chocolate coconut bundt cake from Doan's Bakery, a family-owned and operated business, with a single location in Woodland Hills, California. They start with a ring of moist, luxurious coconut bundt cake, mix in chunks of sweet white chocolate, layer on rich cream cheese frosting, and then dust it all over with toasted coconut flakes. The result is a delicious, pillowy cake good enough to derail the strictest Hollywood diets.

You can really impress your friends at your next funeral lunch by bringing a knock off version of this cake…or friend Tom Cruise and he may send you one.
What Would You Want as Your Last Supper?
As they say, everyone eats, and everyone dies. So, what would you want as your last supper?  Charlie talk about what you would want for your last supper then go into recipe. We asked our social media followers for their last supper requests. Here's what they had to say:
Last Supper Requests from E1D Followers
Erica: cheeseburger and fries.
Tom: My nana's southern fried chicken, a Sander's malt, and a Mott's cheeseburger.
Rhonda: champagne
Patty: something from my garden, on pasta, with a good parmesan and a an expensive merlot.
Merrilee: hot fudge sundae with peanuts
Tevna: Probably seafood gumbo with white basmati rice, cornbread and buttermilk, and key lime pie. But then I might also want some cherry cream cheese pie, chocolate cake with chocolate frosting, potato chips, bacon, filet mignon, banana pudding, broiled fresh snapper, and chard with pepper vinegar and back eyed peas the way my great grandmother cooked them. But I wouldn't want to miss out on sausage biscuits and grits one more time either.
Elizabeth: a steak medium rare, backed potato, asparagus, and a very large diet coke, for dessert I would wat a chocolate over chocolate cake.
Marilyn: homemade chicken and noodles with mashed potatoes
Marie: a hot fudge sundae.
Debra: Whole Wheat pasta from Victoria's with spinach, artichokes, carrots, maybe other veggies, cheezy garlic bread, a big unsweet iced tea with mango and a very yummy chocolate Coca-Cola cake with ice cream(from Cracker Barrel).
Pam: lasagna, glass of Sangiovese, pecan pie.
Helen: lobster, cheesecake, and pecan pie.
Andrea: Mexican food
Amy: Breakfast! Eggs, biscuits, and sausage gravy, coffee, coffee, coffee. Oh, and maybe some French toast.
Lisa: Shrimp and Grits. I'm a Southern girl and love me some shrimp and grits!
Shawn: Italian food with a nice red wine and crusty bread.
Sonja: Shrimp steak teriyaki cooked and fried rice with yum-yum sauce and a salad with everything in it and ranch dressing.
Tom: lobster tails
Cindy: Ice cream
Rebecca: chicken and fried clams
Theresa: Steak, baked potato, bacon wrapped asparagus, a box of TURTLES chocolates, and 3 shots of whiskey.
Darlene: Appetizer: deeply roasted beets, cold, with a dollop of sour cream. Soup: northern bean soup with parsley, kale and dumplings. Main: crispy breaded cauliflower "steak" with hollandaise sauce and herb roasted asparagus. Dessert: crème brûlée and fresh figs.
Thanks everyone for sharing your favorite meals. Now you have the staff at Everyone Dies searching through our cookbooks…these sound fabulous!
References
Resources
Tom Hanks Eats His Last Meal Mythical Kitchen @mythicalkitchen
WeCroak – Death Mindfulness: https://www.wecroak.com/
The Conversation Project is a resource with downloadable guide that can help you have honest and open conversations with loved ones about your values and wishes at the end of life.
Honoring Choices Massachusetts is a valuable resource to help inform and empower adults to make health care choices that reflect and honor one's own care goals, values and choices. Review, download and print the Getting Started Tool Kit and use the easy 1-2-3 step guide to make your health care plan.
Death Café is a casual facilitated group discussion where people of all ages, backgrounds, genders, and experiences can safely and comfortably gather to talk about death.
Death Over Dinner provides an on-line tool to help you organize an evening with family and friends to discuss matters related to death at home around the dinner table.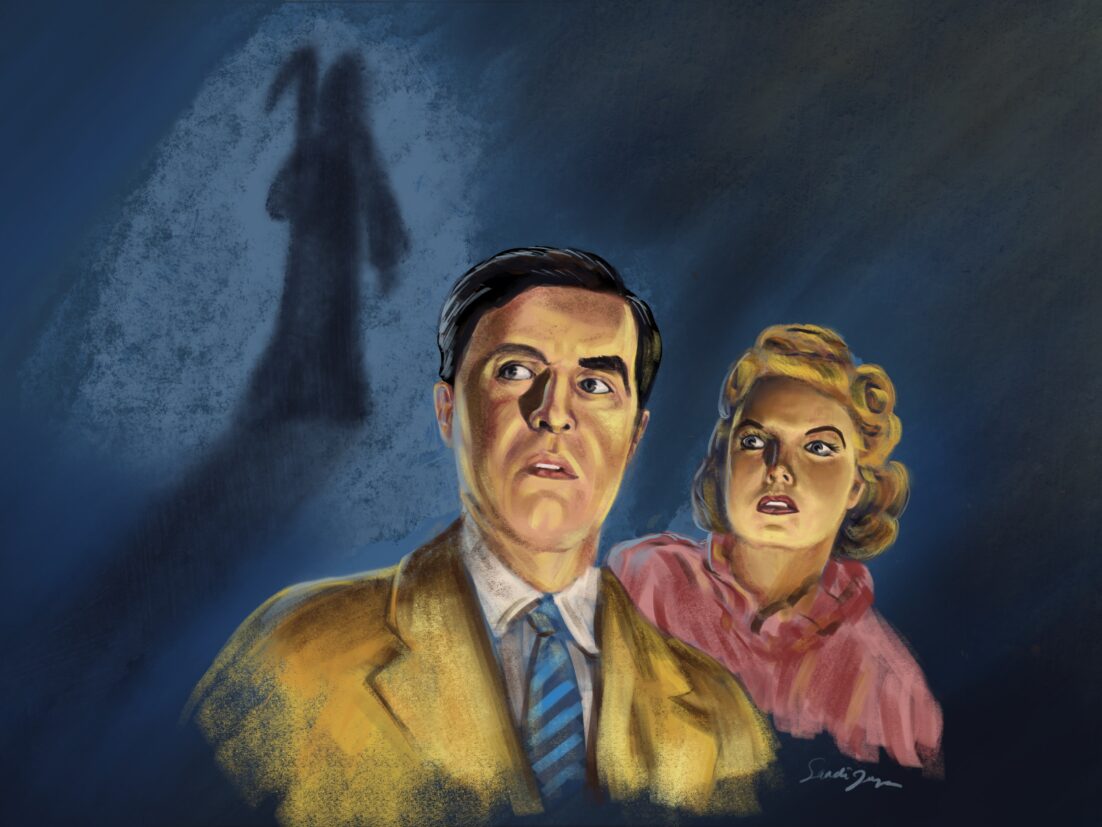 Related Content
---
---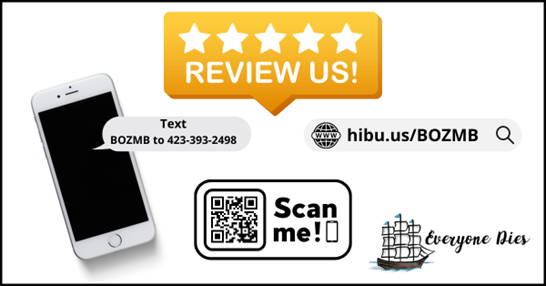 As a songwriter, 'Everyone Dies' is inviting you to showcase your original work on an upcoming podcast.
There are many wonderful songs that could be played at a funeral. We also know there are songs that could be played, but are cringeworthy (e.g. Ding Dong the Witch is Dead; Another One Bites the Dust; Ring of Fire, etc.).
We are inviting you to send us a recording of two of your original songs (i.e. that could be played at a funeral, one that is appropriate, one that is likely not) to be included in the third half of the 'Everyone Dies' podcast. We will include as many artists over the next year (maybe longer if we are enjoying the segment) as possible.
What we need:
Go to this link, fill out the form and submit it along with your two original songs in .wav or .mp3 format (i.e. two original songs that could be played at a funeral, one that is appropriate, one that is likely not). We will screen them and let you know what week your work will be included. We will include all your information in our show notes so people can purchase your recordings.
From Everyone Dies:
Everyone Dies: and yes, it is normal!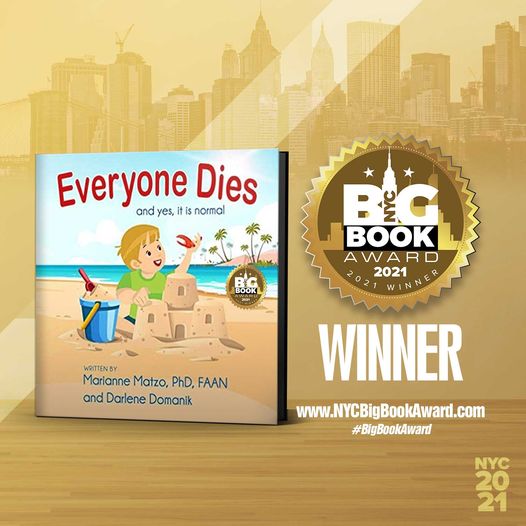 Everyone Dies (and yes, it is normal) is a story about a young boy named Jax who finds something special on the beach where he and his grandpa Pops are enjoying a wonderful day. Pops helps Jax understand that death is a normal part of life. This book provides an age appropriate, non-scary, comfortable way to introduce the important topic of mortality to a preschool child. Its simple explanation will last a lifetime. Autographed copies for sale at: www.everyonediesthebook.com. Also available at Amazon
Mourning Jewelry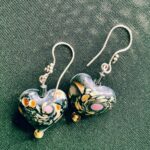 We offer a way to memorialize your loved one or treasured pet with a piece of handmade jewelry.  When people comment on it and the wearer can say for example "I received this when my mother died" which opens the conversation about this loss. All our jewelry is made with semi-precious stones and beads, vintage beads, and pearls. You can choose between earrings or bracelets and the color family. Learn More
Make a Tax-Deductible Donation Here:
Subscribe & Hit That Bell So You Don't Miss a Podcast!
You'll also be eligible for a monthly drawing!