Learn how loss and bereavement affects people with dementia, how to tell them the news of a death, and help them through this difficult process.
In this Episode:
00:00:00 – Intro
00:02:20 – Charlie meets playwright Tom Stoppard
00:06:09 – Discoveries About Embalming Ingredients
00:09:40 – Explaining Death to a Patient with Dementia
00:28:48 – You Are My Sunshine
00:32:03 – Outro
I don't want to agitate her, should I just not tell her that someone died?
It may be tempting to try to shield them from the loss, but it may actually be more harmful, especially if the deceased person was part of their routine.
So what is the best way to share the news to someone with dementia that a loved one died?
Listen to learn practical information to help support the person living with dementia receiving the news of the death of a loved one, such as the timing and words used.
She keeps forgetting he is not here – how do I handle it?
Marianne shares several example communications to have, especially if reminding the person with dementia that someone has died is extremely upsetting, and recurs every time they are "reminded". There are better ways to move into the new reality without upsetting them over and over again. Listen for extremely helpful tips.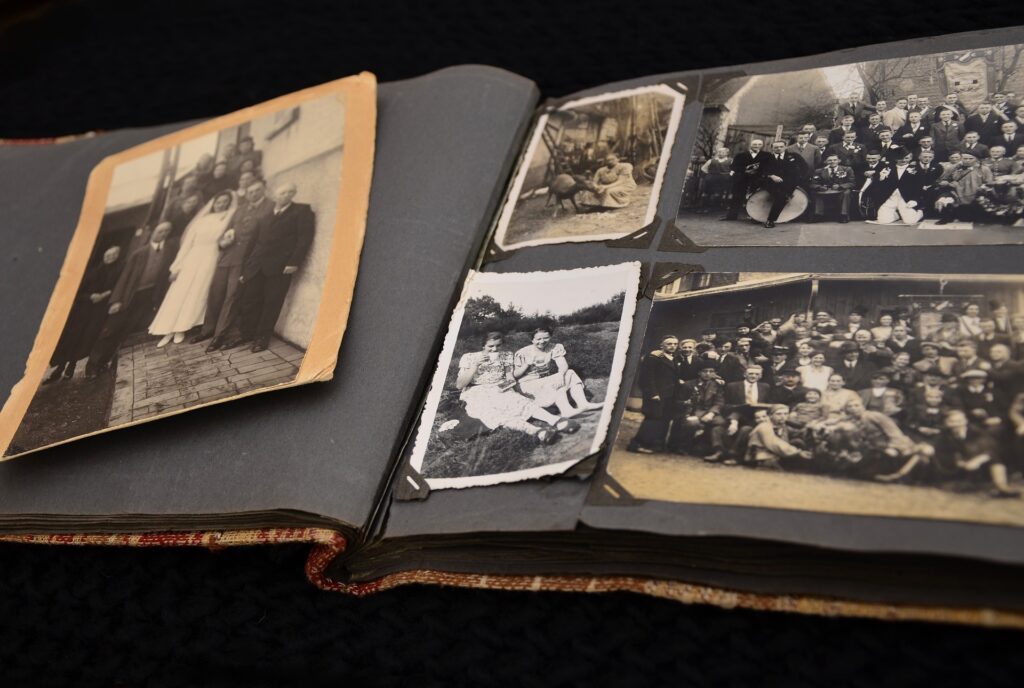 Related Podcasts
References:
Resources:
www.alzheimers.gov Explore the Alzheimers.gov website for information and resources on Alzheimer's and related dementias from across the federal government.
Family Caregiver Alliance 800-445-8106 | info@caregiver.org | www.caregiver.org
NIA Alzheimer's and related Dementias Education and Referral (ADEAR) Center

800-438-4380 | adear@nia.nih.gov | www.nia.nih.gov/alzheimers
The NIA ADEAR Center offers information and free print publications about Alzheimer's and related dementias for families, caregivers, and health professionals. ADEAR Center staff answer telephone, email, and written requests and make referrals to local and national resources.
BC: Before Cocktails, Before Cars…
At least according to Charlie. But we are continually uncovering technology of the ancients that astounds us. Recently researchers found substances used by Egyptian morticians more than 2,600 years ago in the 7th and 6th century B.C. that showed unique applications by body part, and also utilized substances imported from all over the Mediterranean, tropical Africa and Southeast Asia. Not only are researchers learning about the trade networks, they have potential to discover new antivirals and antifungals. Read the full Science article here.
Recipe of the Week:
Looking for something cute for your spring luncheons? Try these Butterscotch Bird Nests from Southern Living. It's too cute not to share!
Or, is someone in your party needing a gluten-free treat? Try these Easiest Peanut Butter Cookies with only sugar, peanut butter, egg and vanilla extract.
---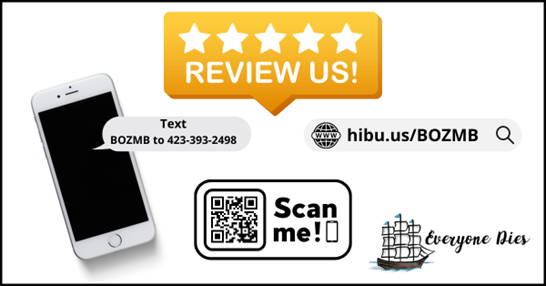 ---

As a songwriter, 'Everyone Dies' is inviting you to showcase your original work on an upcoming podcast.
There are many wonderful songs that could be played at a funeral. We also know there are songs that could be played, but are cringeworthy (e.g. Ding Dong the Witch is Dead; Another One Bites the Dust; Ring of Fire, etc.).
We are inviting you to send us a recording of two of your original songs (i.e. that could be played at a funeral, one that is appropriate, one that is likely not) to be included in the third half of the 'Everyone Dies' podcast. We will include as many artists over the next year (maybe longer if we are enjoying the segment) as possible.
What we need:
Go to this link, fill out the form and submit it along with your two original songs in .wav or .mp3 format (i.e. two original songs that could be played at a funeral, one that is appropriate, one that is likely not). We will screen them and let you know what week your work will be included. We will include all your information in our show notes so people can purchase your recordings.
From Everyone Dies:
Everyone Dies: and yes, it is normal!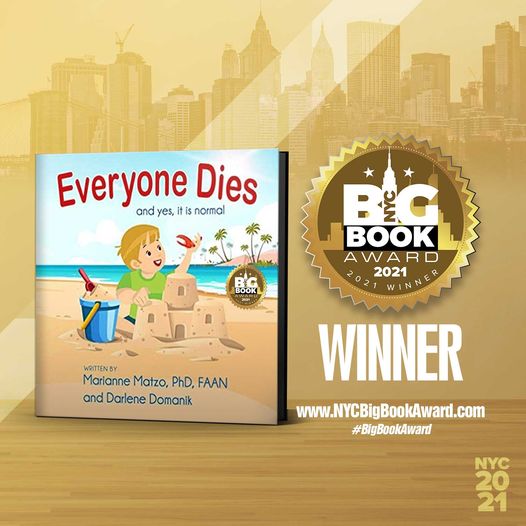 Everyone Dies (and yes, it is normal) is a story about a young boy named Jax who finds something special on the beach where he and his grandpa Pops are enjoying a wonderful day. Pops helps Jax understand that death is a normal part of life. This book provides an age appropriate, non-scary, comfortable way to introduce the important topic of mortality to a preschool child. Its simple explanation will last a lifetime. Autographed copies for sale at: www.everyonediesthebook.com. Also available at Amazon
Mourning Jewelry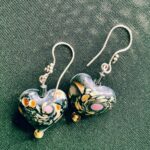 We offer a way to memorialize your loved one or treasured pet with a piece of handmade jewelry.  When people comment on it and the wearer can say for example "I received this when my mother died" which opens the conversation about this loss. All our jewelry is made with semi-precious stones and beads, vintage beads, and pearls. You can choose between earrings or bracelets and the color family. Learn More
Make a Tax-Deductible Donation Here:
Subscribe & Hit That Bell So You Don't Miss a Podcast!
You'll also be eligible for a monthly drawing!