Learn how mindfulness can help grief and trauma recovery, reduce stress, decrease anxiety and depression, and aid in coping with chronic pain.
Grief is an individual journey, but much of that journey can include shared experiences. From every loss, we learn valuable lessons on how to better cope with our grief and get through it. Developing a mindfulness practice helps you better cope with the consequences of pain and grief as you heal from the trauma of your loss.
In this episode:
00:00 – Intro
02:51 – Baking Tombstone Recipes
09:43 – What is mindfulness and how can it help you? (Guest David Gillett)
20:41 – Practicing mindfulness to help with the grieving process
29:29 – Outtro
Meditation can improve distress symptoms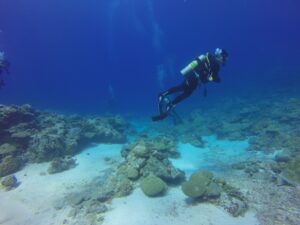 Anyone who experiences a serious illness and/or chronic pain potentially will experience physical, emotional and spiritual distress.  Loved ones may also experience these conditions as they provide care and/or grieve the loss of a loved one.  Medical professionals often prescribe medication to treat the condition, with various levels of side effects.  Meditation has been shown to improve the quality of life of both patients and loved ones, or anyone experiencing pain or anxiety symptoms.
There are several types of meditation including Tai Chi, Yoga, Transcendental Meditation, Mindfulness Meditation and others.  All of these methods have benefits, but in this episode, we focus on Mindfulness Meditation.
What is Mindfulness?
Mindfulness means noticing and paying attention to what is going on in the present moment, without passing judgment on it. Mindfulness has been shown to be effective for reducing stress, improving emotional balance, increasing self-awareness, helping with anxiety and depression, and coping more effectively with chronic pain. Learn more about what Mindfulness Meditation is, and how to use on a path to healing. We also have a ton of resources for you, including apps to help you discover mindfulness.
What is a Flow State?
Marianne also talked about flow state. Have you ever been doing a task and time just disappeared? This is a form of mindfulness. In a flow state, your mind shuts out distractions, focusing solely on the task at hand. While being mindful, you note consciously what your body is doing and how it feels.

It can be difficult to reach a flow state – You need to be very focused and doing a task that you find interesting and challenging. During flow, actions and thoughts are so intertwined your actions come naturally, with minimal thought. This state is also associated with very pleasant feelings like serenity and feeling in control of what is going on. 
Practice Mindfulness to help with the Grieving Process
Mindfulness therapy for grief can play a significant role in processing our pain and how we heal from it. Learning the essential skills for cultivating a mindfulness and grief practice requires that grieving individuals recognize how their thoughts play a pivotal role in their bereavement experience. Mindfulness is the practice of redirecting one's attention to the here and now. One way to achieve mindfulness is to focus attention on the breath and bodily sensations whenever grief-related negative emotions arise.

Some ways to reign in your grief are by practicing some or all of the tips and methods below.
Mindfulness Tips for Grief
| | |
| --- | --- |
| Take One Step at a Time | Multitasking, often lauded as a key skill, is actually an illusion. It's physically impossible to focus on two things at once and give both your full attention, so one thing or another is going to suffer. You can supplement mindfulness to deal with your grief with a few minutes of daily practice. Aim for practicing mindfulness for a minimum of ten minutes each day until you get better at controlling your grief feelings and emotions. Like with anything, the more you practice, the better you get at bringing yourself to a more centered and grounded state of mind. |
| Repeat daily affirmations | Affirmations are short and uplifting sayings that redirect your thoughts and energy away from your pain and sorrow. Some simple grief affirmations to consider repeating to yourself are: I will get through this. My heart is shattered, but I can make it through this. Grief is a manifestation of love. See show notes for more about this |
| Don't Be an "Action Addict" | Keep in mind that "busy" doesn't always mean "effective." We tend to respond to things immediately because of the sense of satisfaction of getting something—anything at all—done, even if it doesn't serve our ultimate purpose. Instead, honor your grief. Grief mindfulness means being present with your pain and sorrow. When you try to suppress the negative emotions that result from grief, you prolong the grieving process. Honoring your grief can mean taking account of what you're feeling and why. It's OK to focus your thoughts on your loved one who died or on what you've lost. When you attempt to shield yourself from the pain, you're not honoring your grief. |
| Find Time to Make Time | Build in extra time in your day for daily practice. You can supplement mindfulness to deal with your grief with a few minutes of daily practice. Aim for practicing mindfulness for a minimum of ten minutes each day until you get better at controlling your grief feelings and emotions. Like with anything, the more you practice, the better you get at bringing yourself to a more centered and grounded state of mind. |
| Make a Choice | Everything is impermanent, plain and simple. Are you going to embrace change for the possibilities and opportunities it holds, or are you going to resist change, making it more difficult for you and those around you? The choice is yours. |
Mindfulness methods to practice to help reign in grief
References:
Huang, F-Y, Hsu, A-L, Chao, Y-P, Shang, CM-H, Tsai, J-S, Wu, CW. Mindfulness-based cognitive therapy on bereavement grief: Alterations of resting-state network connectivity associate with changes of anxiety and mindfulness. Hum Brain Mapp. 2021; 42: 510– 520. doi.org
How are Mindfulness and Flow State Connected? (Mindfulness Strategies)
Resources:
Books
Braza, J. (1997). Moment by moment: The art and practice of mindfulness. Boston:Charles E. Tuttle Company, Inc.
Glickman, M. (2002). Beyond the breath: Extraordinary mindfulness through whole-body vipassana meditation. Boston: Journey Editions.
Goldstein, J. (1994). Insight meditation. Boston: Shambhala.
Hanh, T.N. (1975). The miracle of mindfulness: Manual on meditation. Boston: Beacon.
Hanh, T.N. (1990). Present moment, wonderful moment. Berkeley, CA: Parallax Press.
Hanh, T.N. (1996). The long road turns to joy: A guide to walking meditation. Berkeley, CA: Parallax Press.
Kabat-Zinn, J. (1994). Wherever you go, there you are: Mindfulness meditation in everyday life. New York: Hyperion.
Kabat-Zinn, J., & Kabat-Zinn, M. (1997). Everyday blessings: The inner work of mindful parenting. New York: Hyperion.
Rosenberg, L. (1998). Breath by breath. Boston: Shambhala.
Websites
Apps: 
Check out this app, Mindfulness Coach, free on the iOS App Store and Google Play!
Mindfulness Coach 2 Mindfulness Coach was created by VA's National Center for PTSD. It was developed to help Veterans, Service members, and others learn how to practice mindfulness. The app provides a gradual, self-guided training program designed to help you understand and adopt a simple mindfulness practice. Mindfulness Coach also offers a library of information about mindfulness, 12 audio-guided mindfulness exercises, a growing catalog of additional exercises available for free download, goal-setting and tracking, a mindfulness mastery assessment to help you track your progress over time, customizable reminders, and access to other support and crisis resources.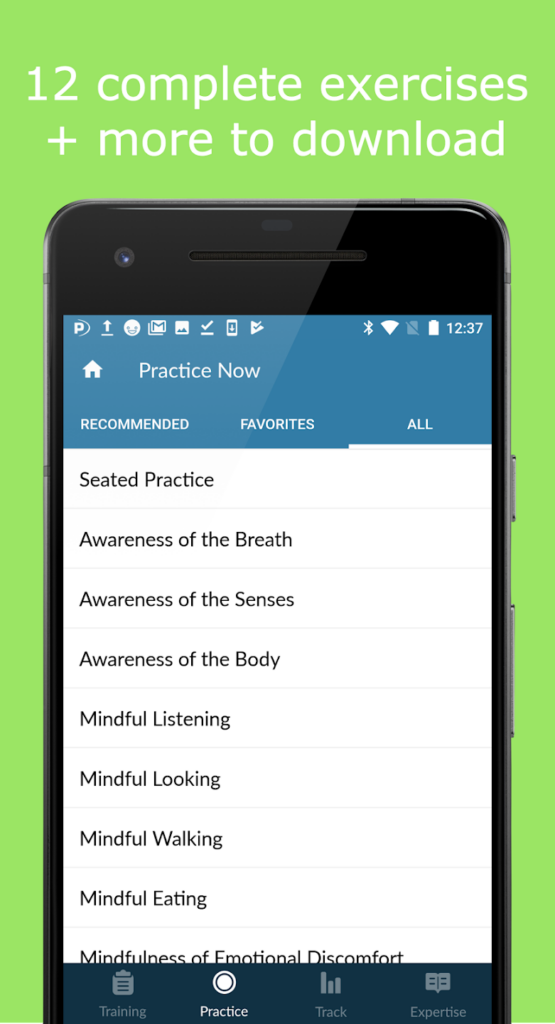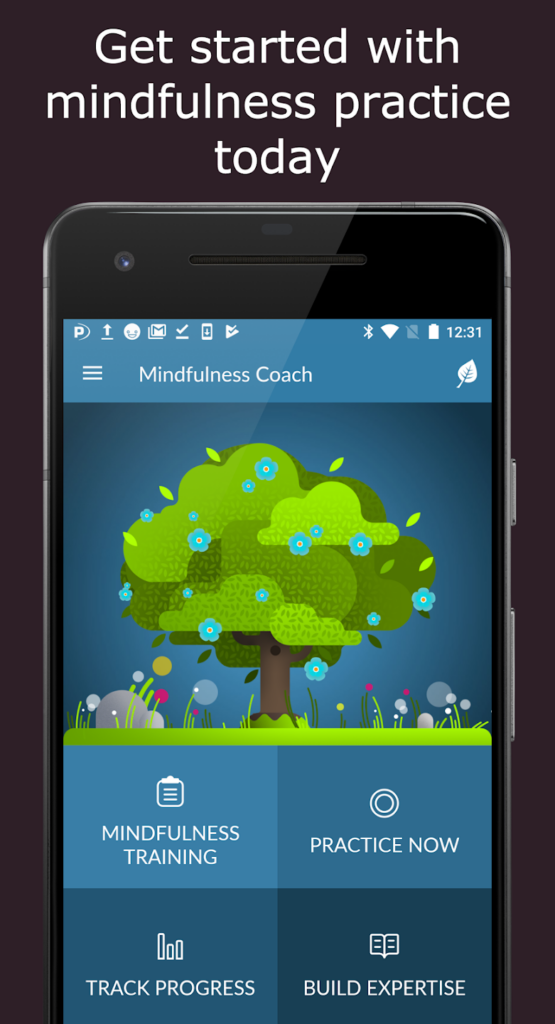 Recipe of the Week
According to the Guardian, a year ago, Rosie Grant discovered a recipe for spritz cookies on a gravestone in New York. So she did as any baker would – she made them. And they were heavenly. Since then, finding and baking tombstone recipes has become a hobby for Grant. She told The Washington Post that she sees it as a way to memorialize the dead and celebrate their lives. Grant has, so far, made 11 recipes from gravestones, and she plans to keep searching. You can listen to her interview with NPR here while making one a recipe celebrating the very first one she made: Classic Spritz Cookies. You can also follow Rosie's baking journey on TikTok here.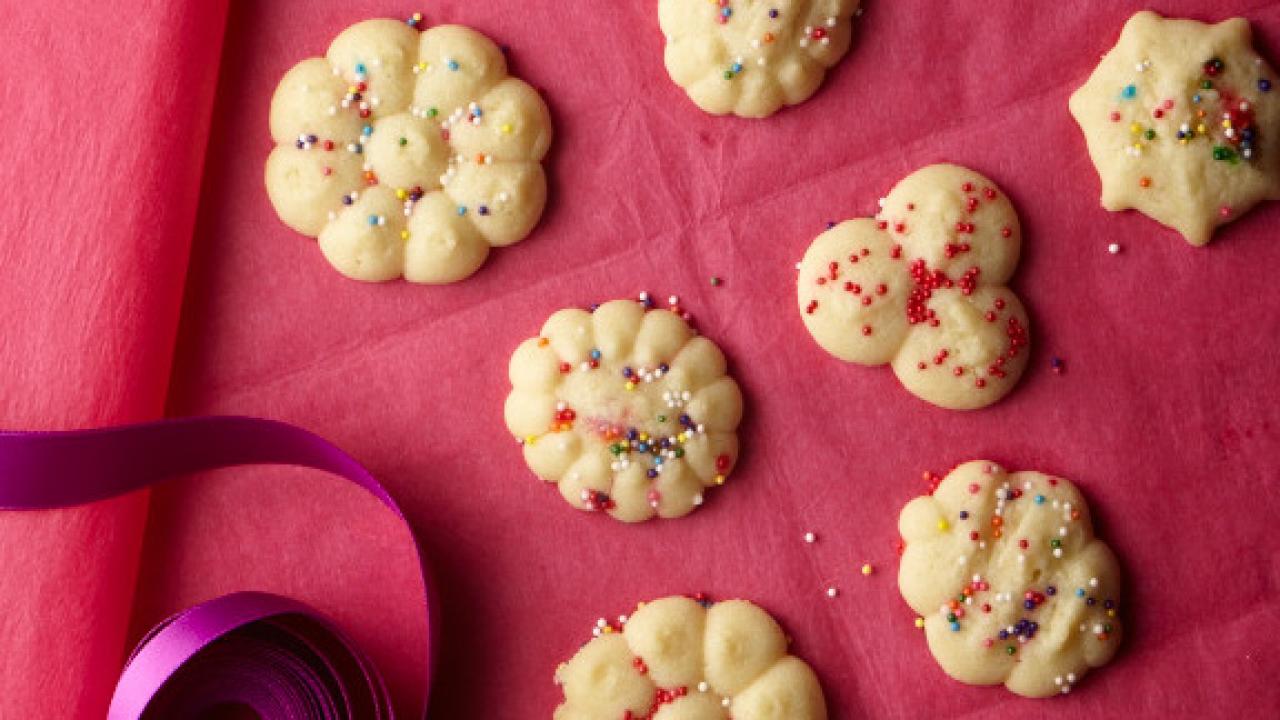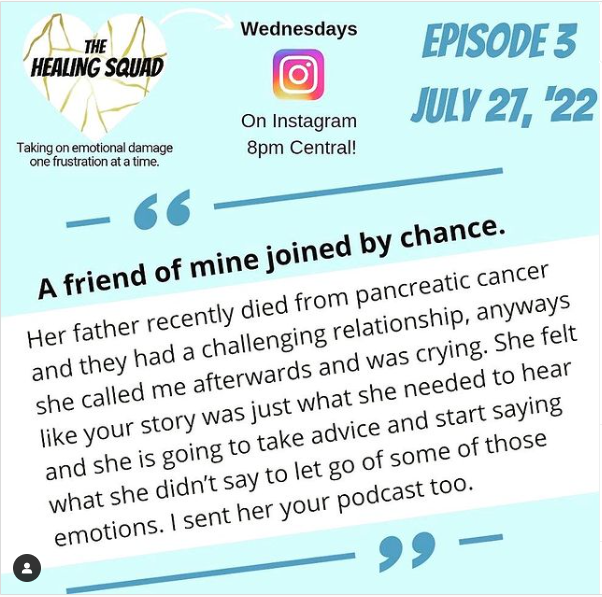 Join Claire Luckey, Marianne Matzo, Anita Myers, and special guests every Wednesday at 8pm Central for live discussions!
Instagram: The Healing Squad
Taking on emotional damage one frustration at a time.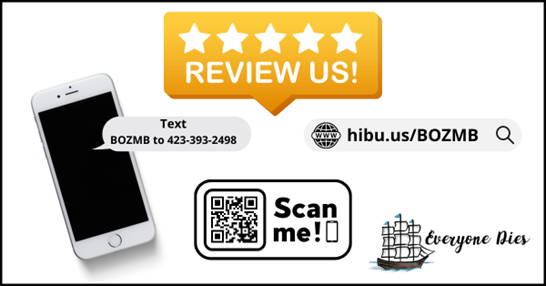 As a songwriter, 'Everyone Dies' is inviting you to showcase your original work on an upcoming podcast.
There are many wonderful songs that could be played at a funeral. We also know there are songs that could be played, but are cringeworthy (e.g. Ding Dong the Witch is Dead; Another One Bites the Dust; Ring of Fire, etc.).
We are inviting you to send us a recording of two of your original songs (i.e. that could be played at a funeral, one that is appropriate, one that is likely not) to be included in the third half of the 'Everyone Dies' podcast. We will include as many artists over the next year (maybe longer if we are enjoying the segment) as possible.
What we need:
Go to this link, fill out the form and submit it along with your two original songs in .wav or .mp3 format (i.e. two original songs that could be played at a funeral, one that is appropriate, one that is likely not). We will screen them and let you know what week your work will be included. We will include all your information in our show notes so people can purchase your recordings.
From Everyone Dies:
Everyone Dies: and yes, it is normal!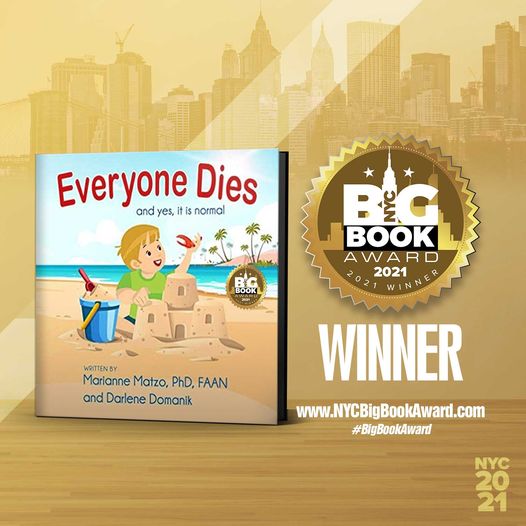 Everyone Dies (and yes, it is normal) is a story about a young boy named Jax who finds something special on the beach where he and his grandpa Pops are enjoying a wonderful day. Pops helps Jax understand that death is a normal part of life. This book provides an age appropriate, non-scary, comfortable way to introduce the important topic of mortality to a preschool child. Its simple explanation will last a lifetime. Autographed copies for sale at: www.everyonediesthebook.com. Also available at Amazon
Mourning Jewelry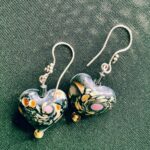 We offer a way to memorialize your loved one or treasured pet with a piece of handmade jewelry.  When people comment on it and the wearer can say for example "I received this when my mother died" which opens the conversation about this loss. All our jewelry is made with semi-precious stones and beads, vintage beads, and pearls. You can choose between earrings or bracelets and the color family. Learn More
Make a Tax-Deductible Donation Here:
Subscribe & Hit That Bell So You Don't Miss a Podcast!
You'll also be eligible for a monthly drawing!